Kochava provides out-of-the-box support for creative-level insights of Facebook's AAA
Kochava is proud to support Facebook's new AAA reporting feature which allows marketers to gain deeper creative-level insights on their campaigns. The change is effective immediately and will help fuel more rapid creative optimization decisions by marketers.
Previously, creative metrics were only available through Facebook's Ads Manager but now Facebook has enabled mobile measurement partners (MMPs) like Kochava to seamlessly incorporate creative IDs into their analytics and reporting. Within Kochava, marketers will be able to access this creative detail in analytics, reports, and Query. 
Pulling Creative ID Assets
Marketers can pull further detail utilizing the creative IDs via Facebook's Graph API. See the details from Facebook here.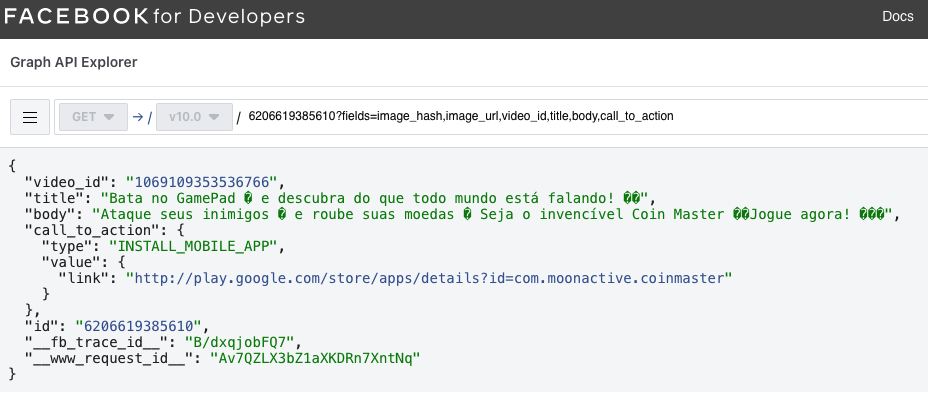 In the above example, 6206619385610 is the creative ID of the ad that Facebook returns to the MMP, and the following request can be sent through the Graph API:
6206619385610?fields=image_hash,image_url,video_id,title,body,call_to_action 
In response, advertisers can get asset details (title, body, video_id, etc.). If AAA starts to perform poorly, marketers can better understand which creative(s) are impacting the decline in performance.
In a time when granularity is becoming harder to obtain, Facebook's new feature adds deeper insights through streamlined reporting. 
For more information, reach out to your Client Success Manager or contact us with any questions.