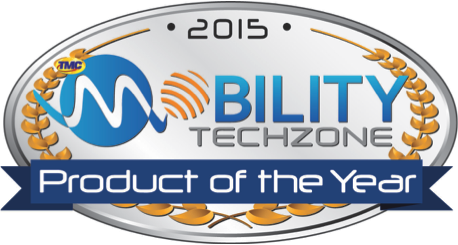 Kochava Mobile App Attribution Platform honored with prestigious product award for innovation 
SANDPOINT, Idaho – May 6, 2015 – Kochava (www.kochava.com), the mobile attribution analytics and optimization company, announced today that TMC, a global media company, has named the Kochava mobile app attribution platform a 2015 Mobility Tech Zone Product of the Year.
"Recognizing leaders in mobile technologies, TMC is proud to announce Kochava as a recipient of the 2015 Mobility Tech Zone Product of the Year Award," said Rich Tehrani, TMC CEO. "Kochava has demonstrated innovation and will help shape the face of the quickly evolving mobile advertising industry. It is our pleasure to honor Kochava for its inspiring and innovative work."
The Mobility Tech Zone Product of the Year Award honors the development of technologies geared toward the evolution of a 4G, all IP, wireless network, including products, services, architecture and infrastructure, delivery and applications.
"The Kochava team has slaved in the name of innovation and progress in order to anticipate the evolving needs of our customers and provide the highest level of customer support," said Charles Manning, Kochava CEO. "Winning the Mobility Tech Zone Product of the Year Award is a testament to the hard work of our tireless team. We will continue to set the standard for mobile attribution on behalf of our world-class clients."
About TMC
TMC is a global, integrated media company that supports clients' goals by building communities in print, online, and face to face. TMC publishes multiple magazines including Cloud Computing, IoT Evolution, Customer, and Internet Telephony. TMCnet is the leading source of news and articles for the communications and technology industries, and is read by as many as 1.5 million unique visitors monthly. For more information about TMC, visit www.tmcnet.com.
About Mobility Tech Zone
Mobility Tech Zone is the mobile broadband industry's information source for breaking news, analysis, product information, strategies and developments for mobility and communications professionals. Mobility Tech Zone is sponsored by TMC and Crossfire Media. For more information, visit www.mobilitytechzone.com.