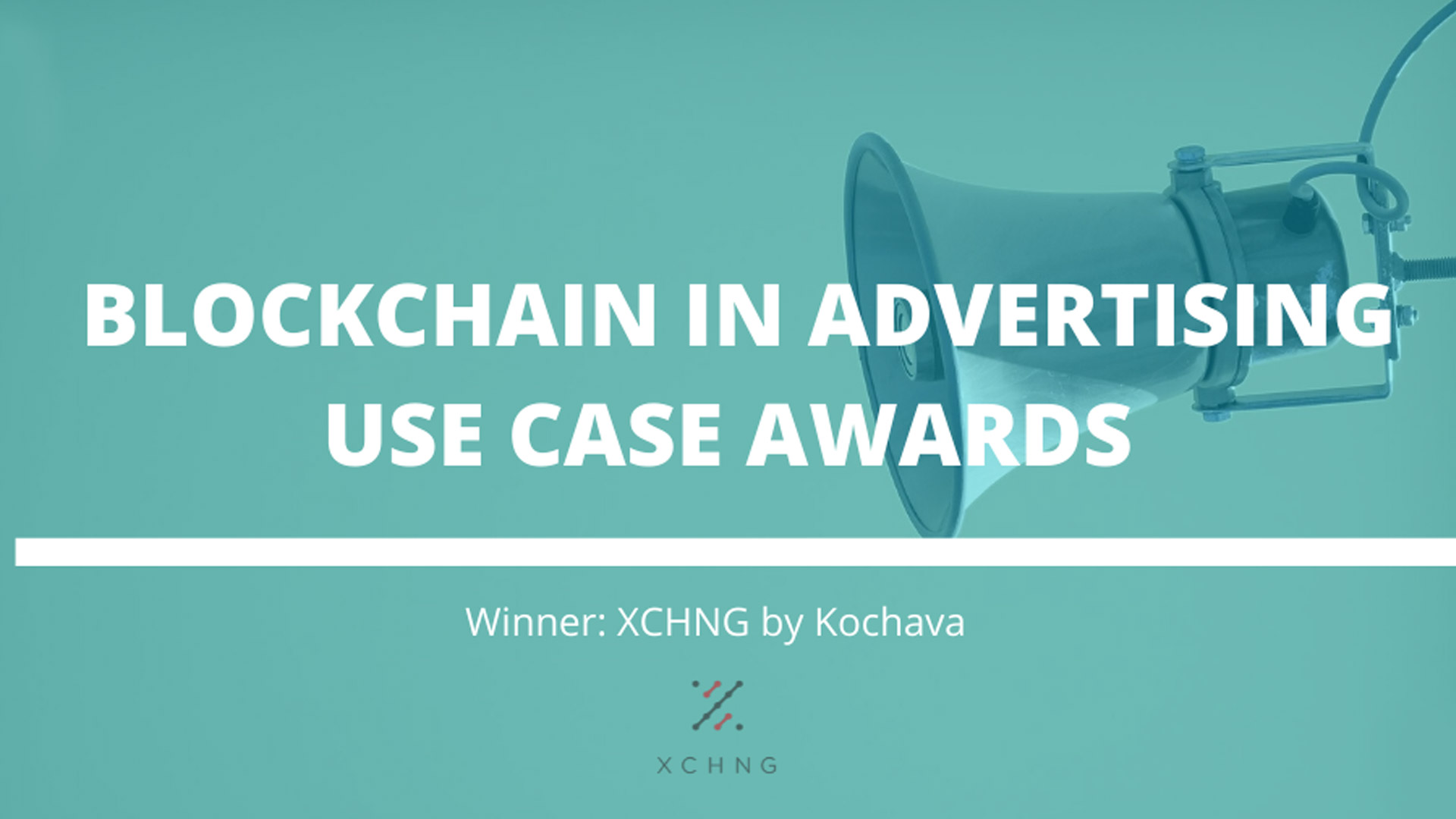 Kochava's blockchain platform, XCHNG, was named the first annual winner of Disruptor Daily's Blockchain in Advertising Use Case Award.
"We are honored to be the first recipient of Disruptor Daily's Blockchain in Advertising Use Case award," said Charles Manning, Founder and CEO, Kochava. "XCHNG was born out of our mission to deliver a more efficient and secure ecosystem for the advertising industry in the future, and we believe this framework delivers precisely that."
XCHNG is an open and unified blockchain-based framework for the digital advertising ecosystem. The network is comprised of the independent industry marketplace outside of the walled gardens. The XCHNG framework is centered around a common smart contract with an open blockchain implementation to persist transactional history and provide supporting utilities required for maximizing efficiency through the lifecycle of the Insertion Order (IO). Kochava will be the first participant that uses and implements its services in XCHNG as a decentralized system for advertising buying and selling.
"We launched the Blockchain in Advertising Use Case Awards to recognize the organizations that are leveraging the power of blockchain to transform the advertising industry. We asked our community to nominate and vote for their favorite use cases and we're excited to announce that XCHNG has been selected as the winner!" said Emi Picco, Managing Editor, Disruptor Daily.