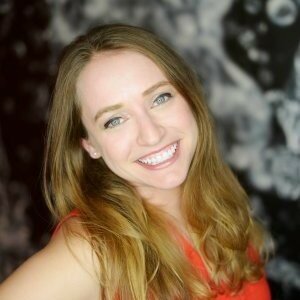 Liz Emery
Senior Director, Mobile App + Ad Tech Solutions, Tinuiti
As marketers, we need to remember that the consumers we are trying to reach are real people. They live in a fast-paced world with more choices, distractions, and complexity than ever before. It's our job to truly connect with them in an authentic way, especially with the new privacy-centric world we live in. 
Identifier Updates for Advertisers
With the Identifier for Advertisers (IDFA) now only available via user opt-in on iOS and Google following suit with the Google Advertising ID (GAID) privacy policy change as part of Android 12, one of the fastest-growing complementary channels that does not require these IDs to reach the right audiences is OTT or Over-The-Top Advertising. OTT at the basic level is TV or TV-like content served across devices via the internet. Examples include Roku, Hulu, and SLING TV. According to IAS 2021 Industry Pulse Report, 57% of U.S digital marketers named OTT their highest priority channel of 2021, and connected TV was #2 at 54%. 
Leveraging the Right Channel
According to Nielsen, only 12% of US adults "never" use another device while watching TV. In other words, 88% of adults watch TV and use a digital device simultaneously. This is a tremendous opportunity for mobile app advertisers to reach dual-screen consumers. OTT is an unskippable, full-screen targeted way of reaching key audiences to explain your app, the functionality, and why they should want it in 15 to 30 seconds.
The goal of leveraging OTT as part of your mobile app acquisition strategy is to go beyond static banners. OTT allows brands to encourage awareness and action with high-impact placements. The better the ad experience your customers have with your brand, the more value they'll see and the higher the likelihood they'll download, especially dual screeners. OTT is sight and sound with motion, unskippable in full screen on the biggest screen in the house. It's the perfect complement to traditional mobile app UA channels. 
In a world where privacy is changing how we target and reach consumers, OTT uses IP address (which is less impacted than IDFA, GAID, cookies, etc.) to do matching, allowing this medium to weather the changes better than other channels. Because of this, OTT measurement is strong and will continue to be so for the foreseeable future, even with upcoming changes announced at Apple's Worldwide Developers Conference (WWDC). 
OTT's Edge: Measurement and Targeting
OTT is not designed to be a last-touch channel, it's about exposure and casuality. Mobile measurement partners (MMPs), like Kochava, are developing attribution solutions for OTT that will allow brands to get a unified look at their mobile app UA performance, including aided awareness. Pairing this unified look with additional measurement tools provides a holistic view of media return on investment (ROI). On top of channel diversification including OTT, marketers should include media mix modeling and incrementality across all media. 
OTT targeting will continue to allow for data-driven targeting now and in the immediate future. Brands should take advantage of the ability to focus on different key performance indicators (KPIs) including retention, acquisition, or just do traditional direct response/reach. Depending on if you buy directly via the publisher or programmatically, targeting solutions are robust including first-party data, location, app usage, demo, purchase behavior, lifestyle data, etc. 
Takeaways for Advertisers
Consumers have evolved, so we as marketers have to as well. Your audience is consuming content on connected TVs, mobile devices, and desktop using streaming services, so you need to be reaching them where they are. OTT represents scale and unparalleled impact, with an expected reach to be over 166 million US adults using ad-supported OTT in 2021. As the ad landscape changes, OTT is a viable component of a performance media mix and should be included in all mobile app campaigns moving forward. 
If you want to learn more, get in touch with one of Tinuiti's OTT and Mobile App Strategy experts here.