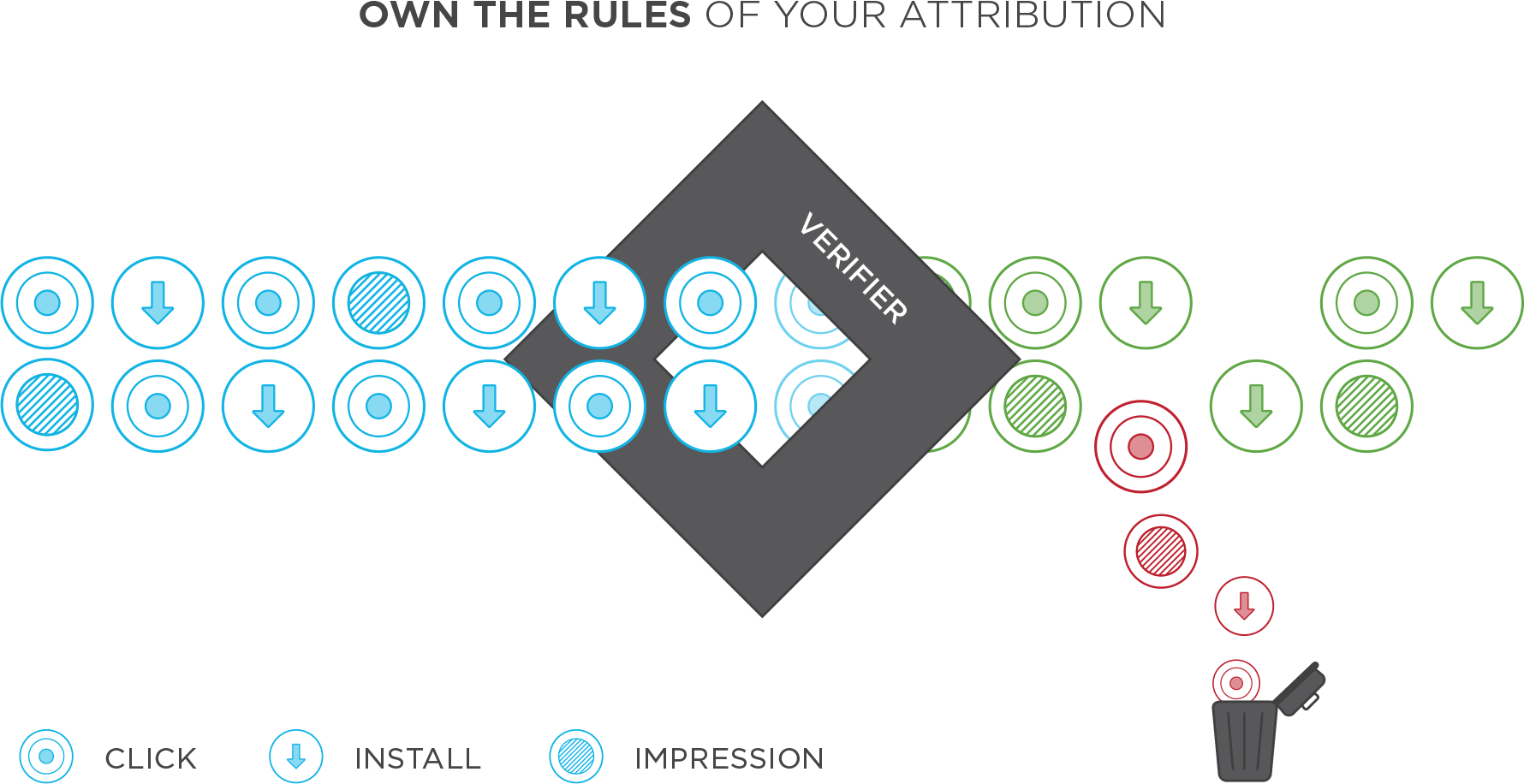 A famous U.S. president once said, "Trust, but verify." In the world of mobile marketing, "verify" comes first especially when it comes to impressions, clicks, and installs driven by your marketing campaigns.
Does that new install have a valid receipt from the Apple store? Is that recent click from a campaign that was supposed to have ended two days ago? Was that ad impression served outside of the specific postal codes the media partner was told to target?
These are just some of the questions marketers can now form rules around in the newly enhanced Traffic Verifier tool by Kochava.
Explore new flexibility to create multiple 'match' and 'doesn't match' rule sets by:
Geography (state, postal code, DMA, etc.)
Campaign Dates
Device Language
Install Receipt Status (iOS only)
Marketers can also form more complicated rule arguments around impression and click frequency capping as well as minimum TTI (time to install).
For Android, data collected from Google Play Install Referrer can be leveraged to require a UTM source match for any attribution. Further, marketers can disallow attribution if Google Referrer reports no click time.
Fraud is no stranger to ad tech and as perpetrators grow in their audacity and ingenuity, Kochava continues to pioneer the latest technology and tools to protect marketers and their ad spend. Learn how you can use Traffic Verifier to enhance your defense.
Existing clients, please contact your Client Success Manager.
Want to learn more about Kochava? Contact us today for a free demo.