Case Study: Maximize Profit By Reengaging Abandoned Carts
VERTICAL: ECOMMERCE | SOLUTION: DYNAMIC DEEP LINKING, PUSH MESSAGING, A/B/N TESTING | DOWNLOAD PDF


PROBLEM
An eCommerce app offering clothing and wardrobe accessories had a high rate of users abandoning items in their cart. The marketing team needed a streamlined process to reengage these users with a special offer to entice them to check out.
SOLUTION
Using Kochava Analytics, the marketing team segmented users who had added items to their cart but hadn't returned to complete checkout. They saved the dynamic audience to Kochava Engagement and created a push message campaign with multiple segments. By activating Kochava A/B/n multivariate testing, each segment was monitored for push open rates and the highest performing segment was auto-prioritized. When a user opened the push message, a Kochava deep link dynamically routed the user to their abandoned cart with the special offer code already applied.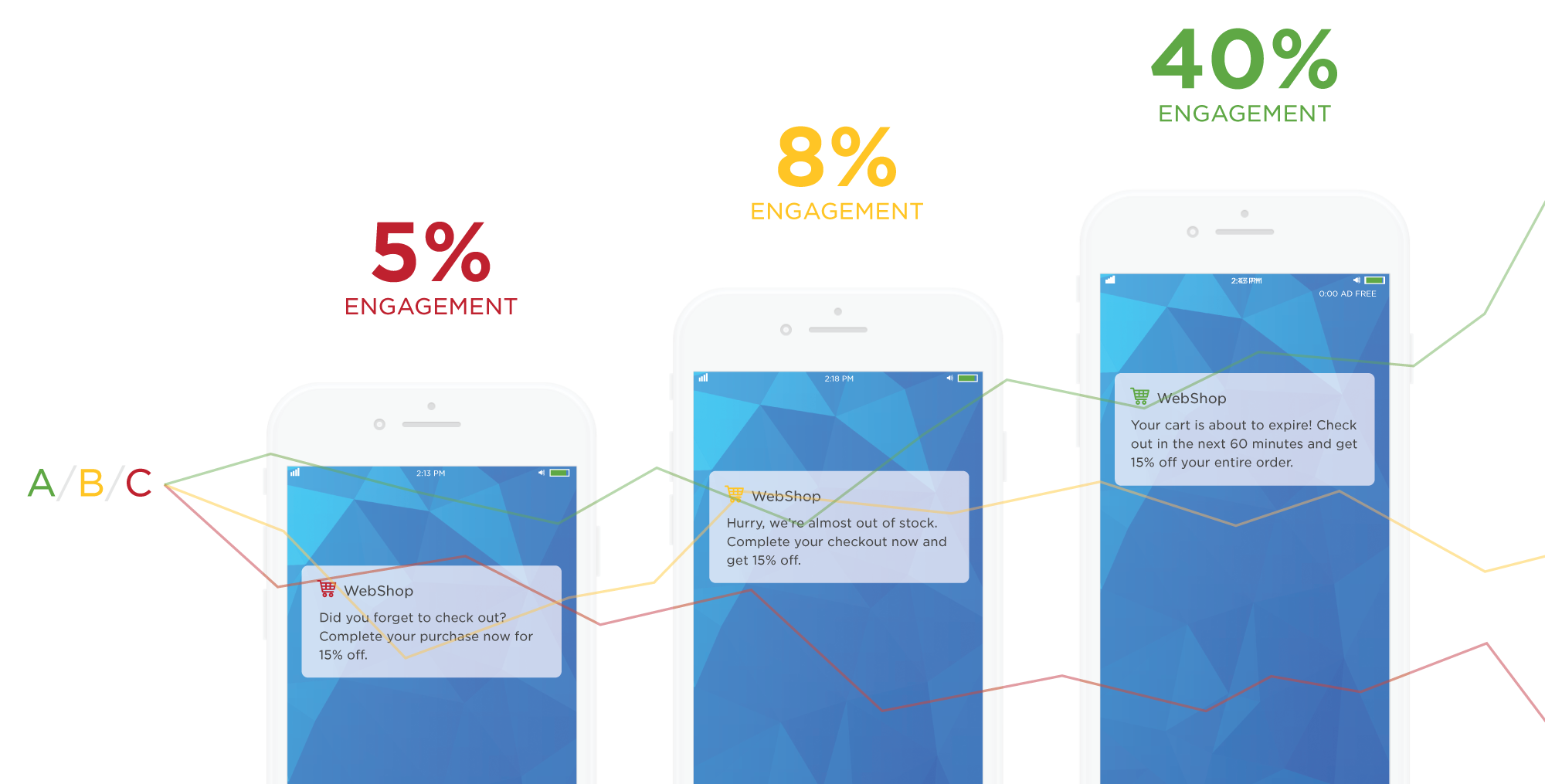 IMPACT
Overall push open rates for the campaign hit 12%. Of those that opened the push message, 18% converted on the special offer—completing checkout; and 6% added additional items, boosting total cart value at final checkout. The marketing team set the campaign to run automatically to continue driving sales. Over 30 days, the campaign directly drove $29K in additional purchase revenue.
Automate reengagement of abandoned carts to drive revenue.
This use case is one example of the impact of Kochava solutions for advertisers. Kochava makes no guarantee of individual results.