What is a Push Notification?
Push Notification | Definition
A push notification is a clickable message sent to a user's mobile device, desktop, or browser. Mobile push notifications are sent to users who have an app installed on their device. The notification shows up on the device lock screen or as a banner notification if the device is unlocked. When a user clicks on the message, they are taken into the app to complete an action or view content.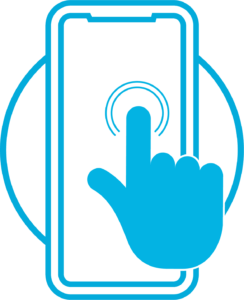 Push notifications allow marketers to re engage customers by enticing them back to the app. These notifications can automatically send contextualized, personalized messages based on valuable customer data, such as in-app user behavior, or automatically trigger customized messaging based on where customers left off in the user funnel.
Why are push notifications important?
Additionally, push notifications are an ideal mechanism to re engage users. In fact, push notifications are more effective than email marketing. As is commonly known, the cost to acquire a new customer is much greater than the cost to retain an existing customer. Utilizing push notification allows marketers to reengaging valuable users or retarget ones at risk for churn. 
All push engagement data can be measured and used for analysis to determine message effectiveness, timing of notification, and the type of user who is more likely to engage with notifications. Because of this, this remarketing technique can maximize retention and lifetime value (LTV).
How to use push notifications
Push messaging enables marketers to reach specific audiences with personalized content, but poorly executed push campaigns can also negatively influence a brand's image and a user's perception of an app. As a remedy, marketers commonly perform A/B/n testing, or multivariate analysis, to determine which content is most compelling to their audiences. Testing push notification messaging is pivotal in understanding what an audience wants to see and allows marketers to figure out what messaging is the most effective.
Before you can run A/B/n tests, though, keep the following in mind to craft effective push campaigns.
Obtain user opt-in: The future of personalized marketing begins with user content. Make sure you obtain the proper permissions upfront when a user first installs your app or becomes a subscriber. Even though you don't need device IDs to send push notifications, you still need user consent (opt-in) to be able to send them.
Provide value: To stand out from the notification noise, reengage your users with information that matters to them. Is their order on time? Is there new content in line with something they watched recently? Are there similar products as ones searched for or purchased? Pique user curiosity to open that notification with something they want to see—not something you want them to see. Use analytics to understand user activity in the funnel and create audience segments (Note: For iOS, users must have consented.).
Be relevant and timely: If a user has an abandoned cart create a segment of users with incomplete purchase events and offer a discount to entice them to checkout. Or, if you have a streaming app, prompt your subscribers to the newest episode in a series they've been watching or promote similar content of that genre. To schedule campaigns in a timely manner, use analytics to segment audiences by geolocation. 
Automatically prioritize your best messages with A/B/n multivariate testing: test your headlines, messaging, links, and offers with multivariate testing. You can optimize campaign responses to what you're testing and select the winning one to gain the most optimal response rate.
Push notification examples
Push notifications should grab the attention of the user right away and encourage them to go into the app to complete an action or view content. Below are some examples of effective push messaging.
Announce a promotion or offer – Customers love deals, especially if they're notified that their favorite product is on sale. Send out notifications when exclusive offers are available, items go on sale, or rewards can be earned.

Ask a question – Get your customer thinking by asking a question. If they want the answer, they will have to click on the notification.

Provide updates – If your customer has already purchased a product, you can send push notifications that inform them of the order status. This type of notification keeps the customer informed and can increase customer satisfaction and loyalty.

Remind the user – If the customer adds a product to their cart or if a certain product is low in stock, you can send a notification reminding the customer to complete an action.

Make it personal – By measuring your push notification campaigns, you can learn about what your customers like and dislike. You can then use this information to send personalized messages for each customer, making them feel special.
You can do any combination of these methods, but make sure to measure and analyze them so that you know which ones are effective.
Push notification and privacy
Digital advertising has undergone momentous changes from Apple and Google. Apple's AppTrackingTransparency (ATT) essentially blocks the use of the Identifier for Advertisers (IDFA) unless a user opts-in. With iOS 15, Apple is blocking web tracking and also the use of hashed email addresses. Google has announced a similar capability of blocking the device ID with Android's advertising ID (ADID or GAID) with Android 12 (API 31). What all this means is that reengagement, like push notifications, that use device IDs is becoming more difficult unless users have consented to their use. Gone are the days of sharing lists of device IDs with reengagement companies. However, push notifications remain a critical part of your omni-channel marketing strategy with a few caveats as to how to implement them in a privacy-first advertising era.
Push notification and Kochava
Kochava can help measure push and other owned media channels with integrated push and lifecycle platforms. By utilizing Kochava and an integrated push platform, marketers can view app data for push triggers and track push engagement with Kochava SmatLinks™ and push-open events. Marketers can also measure other owned and paid media channels with Kochava including email, social, over-the-top (OTT), connected TV (CTV), and other platforms and channels to gain a holistic view of campaign performance.
Get started with Kochava today.