Premium Strategic Services for Marketers
Get more value out of every ad dollar with expert marketing strategy consultations from our team of experienced data analysts.
Request a Free Consultation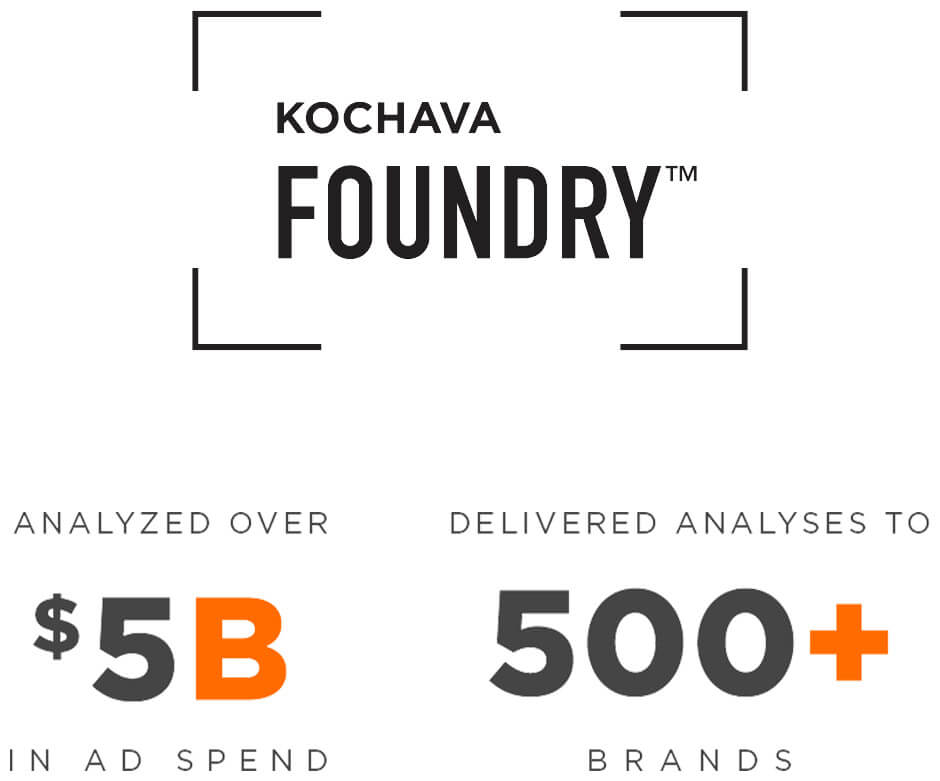 Kochava Foundry™ is a specialized team of expert data scientists that have analyzed over $5B in ad spend across 500+ brands. We help marketers harness powerful insights from their data to optimize their marketing media mix, boost return on ad spend, enhance protection against ad fraud, measure incrementality, and much more. Benefit from our team's 50+ years of combined experience in analyzing digital marketing performance.
Too much data and not enough answers? We can help.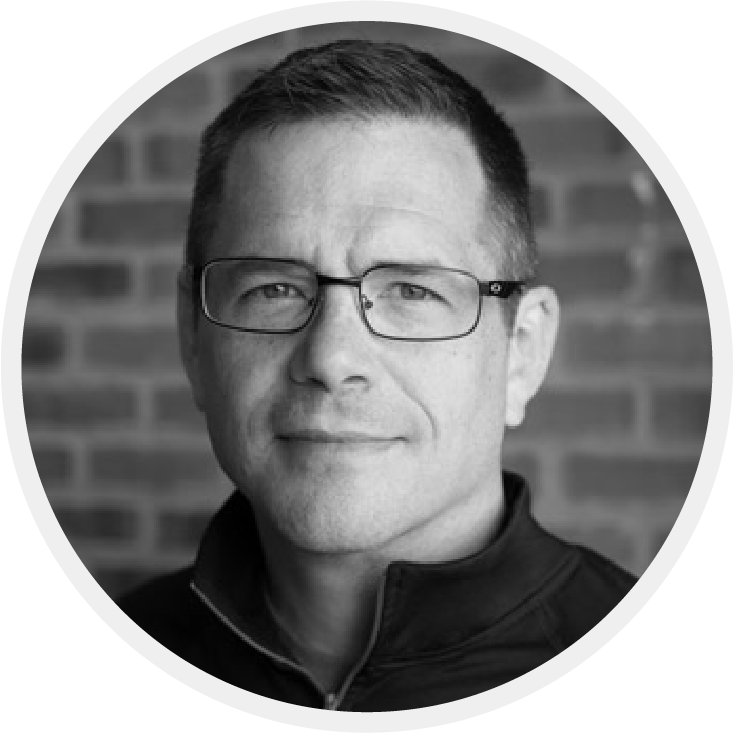 "Your data speaks volumes—if you know how to listen."
Grant Simmons, VP of Client Analytics, VP of Kochava Foundry and former Head of Retail Analytics at Oracle/Datalogix
See how Kochava Foundry brings results

Aided by Kochava Experts, Uber Recovers Millions from Ad Fraud Scheme

Spotify Drives Incremental Lift for McDonald's with Custom Campaign Strategy

Discover big picture trends that give insight into what you're seeing in your business.
What our customers are saying
"Kochava's investigative fraud work was comprehensive and thorough. Their ability to illustrate the complex inner workings of digital ad fraud to the courtroom audience had a profound impact on the success of our litigation. Justice was served."

Randall Halmovici, Associate General Counsel, Uber
"As consumer journeys and behaviors continue shifting, this strategic partnership between Kochava Foundry and Clear Channel Outdoor will continue to be a very strong integration that connects offline media to online outcomes."

Jeremy Flynn, VP, Data Products & Strategy, Clear Channel Outdoor
How Foundry strategic services can help you
Think of Foundry as your very own data analyst team.
Our experts elevate marketers to have a better understanding of their users, advertising campaigns, latest trends, anti-fraud measures, and fraud detection tools in performance marketing. Whether it's one-off incremental measurement studies for out-of-home billboard and CTV incrementality, or long-term account management to increase understanding of performance data analytics, Foundry provides best-in-class consultancy.
POPULAR FOUNDRY SERVICES INCLUDE:

Marketing Strategy Consulting
Our experts help you optimize your omni-channel marketing strategy. Mitigate over-attribution, maximize unique reach, and ensure your ad dollars are funneling toward partners driving true, quality growth.

Advanced Measurement
Obtain performance & incremental lift insights even on the most hard-to-measure channels. Leverage our advanced measurement methods & data partnerships across OOH/DOOH, OTT & CTV, and linear TV.

Tailored Fraud Mitigation
Craft your ad fraud mitigation strategy with the help of our expert analysis and recommendations. Go behind generic prevention mechanisms to uncover and eliminate the most advanced fraud tactics and schemes.

Managed Services & Custom Projects
Do you need a custom data analysis? Are you looking to onboard a full-service analytics team? Ask about our options for ongoing managed services or one-time custom projects.
Strategic services highlights
The SKAdNetwork Consultation
The Kochava Foundry SKAdNetwork Consultation helps marketers better understand the intricacies of SKAdNetwork and navigate the optimal implementation to thrive where other marketers have struggled.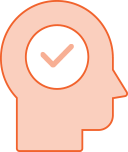 iOS Attribution Distribution Report
Understand how your iOS apps attribute to media compared to the industry as a whole.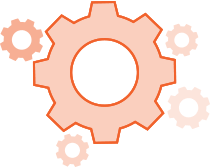 SKAdNetwork Conversion Model Review
Ensure you're leveraging SKAdNetwork conversion models to their greatest potential.

Advanced Preview of SKAdNetwork 4.0
Learn how to adapt to the most impactful changes coming with the next iteration of SKAdNetwork.

Source App ID Decomposition
Gain insight into where your SKAdNetwork ads have source app and site overlap across networks and reduce high-percentage NULL conversion values.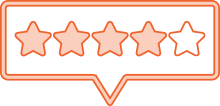 SKAdNetwork Readiness Check by Media Partner
How does your iOS media mix rate for SKAdNetwork-readiness and what version of SKAdNetwork are partners running.
Put our experts to work for you with Insight Packs
How do Insight Packs work?
A Foundry expert analyzes your unique marketing mix, leveraging proprietary research methods and data
You receive a report of analyst-written, actionable recommendations
Insights are delivered in as little as one business day, enabling you to make quick optimization decisions
Our actionable custom insights are guaranteed to improve your marketing performance, or your money back.
Explore Insight Packs
Request a free consultation