MobilityWare is no stranger to the gaming vertical. The 27-year-old gaming company has established itself as a creator of fun, eye-catching and classic games for mobile and connected devices. The innovative minds at MobilityWare are behind well-known titles like Solitaire, Hot Streak Slots, Blackjack, Match and Rescue, and more. In addition to mobile, many of their games are available on Apple TV, Apple Watch and iPad.
A sophisticated marketer
The MobilityWare team started using Kochava for the cornerstone features of Analytics and Attribution and have become adept at configuring attribution and lookback windows to segment their highest-value users.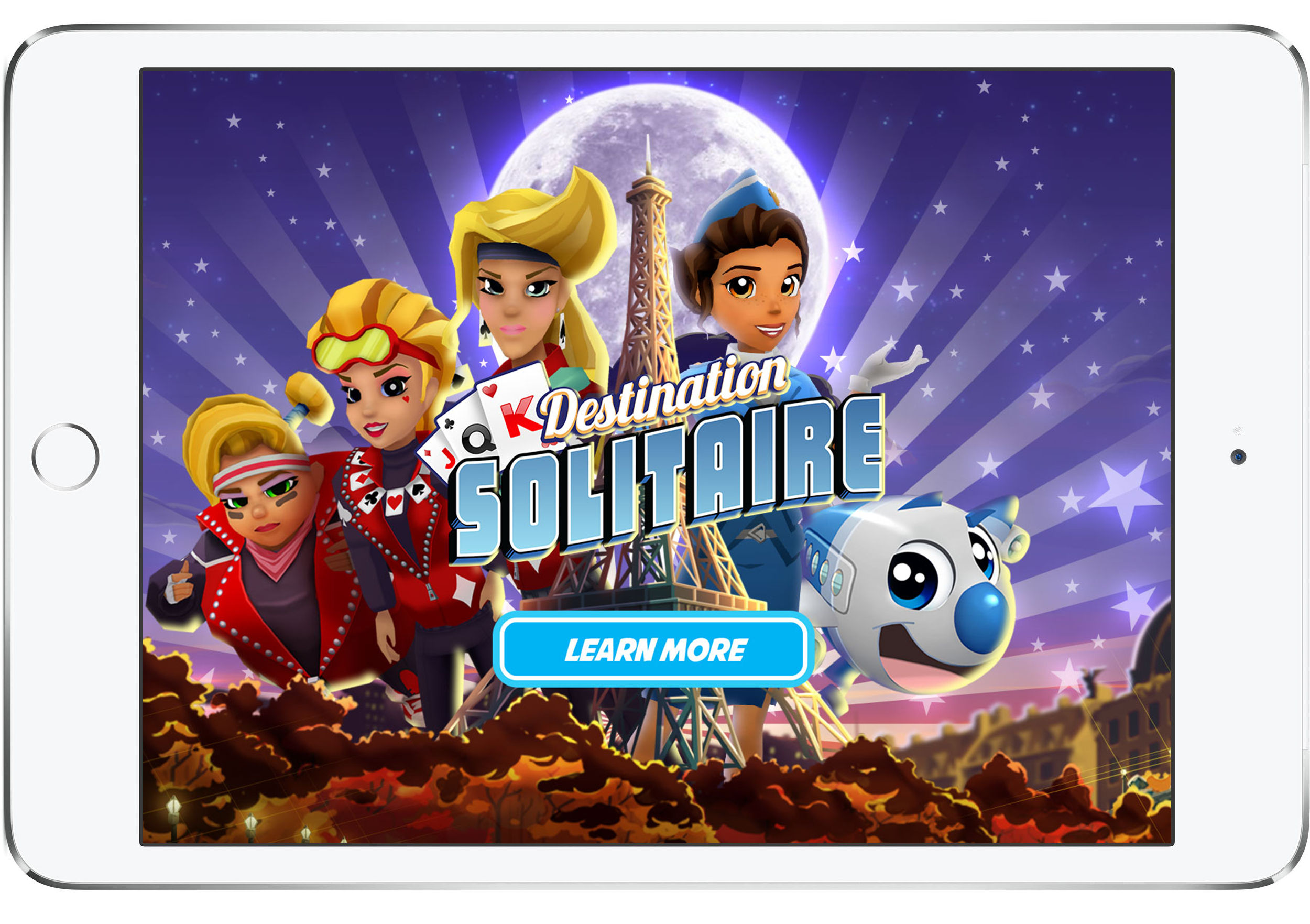 "The granularity of the Kochava tools helps us set the lookback windows that show us who our highest quality users are," said Issei Shimizu, Senior Manager of User Acquisition for MobilityWare.
But it's the Fraud Console and Global Fraud Blocklist that they've come to rely on of late. The console is comprised of 13 reports on the most frequent mobile ad fraud tactics and flags any abnormal data. The Blocklist is a comprehensive list of known fraudulent device IDs, IP addresses and site IDs for exclusion from campaigns.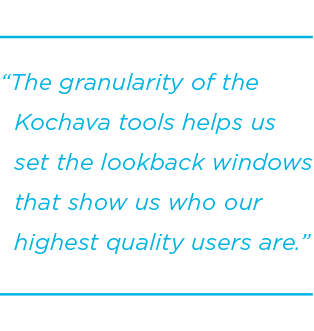 Gaming is the largest category in the App Stores and is highly targeted by mobile ad fraudsters. When Kochava first began identifying fraud through a manual reporting system, MobilityWare was among its early adopters. MobilityWare used these reports to negotiate network make-goods on fraud that had infiltrated their campaign traffic. Those post-campaign negotiations helped reduce money lost to fraud, but then they saw their click volume skyrocket.
Fraudsters stealing organic installs
A high click volume report earlier this year revealed a rapid and unexpected hike. The abnormal activity peaked in early spring with a 190% increase in click volume. Their Kochava account manager noticed the drastic increase and was alarmed when the volume surpassed 1 billion clicks, which added to their transactional costs. Kochava advised MobilityWare to enable the Global Fraud Blocklist, which uses machine learning to detect fraudulent clicks and automatically excludes them from campaigns.
In the short time that the Fraud Console has been available, MobilityWare has benefited immensely by reviewing flagged data during a campaign—before they pay for it. A trial period proved its value to them in just one month's time.
"We've had a constant high click volume for quite some time. During the trial period, we saw that volume reduced by two-thirds," said Shimizu.
That reduction came from applying the Global Fraud Blocklist to their campaigns. Any device ID, site ID or IP address on it is automatically excluded from campaign traffic. All data is recorded so rightful attribution can be credited. MobilityWare was receiving over 1 billion clicks per month which the Blocklist reduced by 60%, with no effect on their install volume.
"Trimming that excess click fat has really made a difference in our transactional costs, especially since the majority of our installs were actually organic," Shimizu said. "With these tools, we are cleaning up our traffic and giving attribution where it's due."
Rightful attribution saves money
On further analysis, Shimizu and his team saw the true attribution of installs which had previously been attributed to fraudulent click traffic. By applying the Blocklist, they discovered that 5% of their total install volume had been attributed to fraudulent clicks. Additionally, 80% of those installs were not actually driven by paid media and were considered "organic." This represented a massive cost savings on their campaigns.
"The Fraud Console and Blocklist minimizes the need for make-goods, and they show us the sources and the method of the fraud, so we can see the networks that truly led to an install or if the installs were sniping organic installs," Shimizu said. "These fraud abatement tools have been a huge source of savings so far. On top of that, they're automated, so we have access to the data 24/7."