Don't miss a beat with app analytics alternatives
Facebook recently announced that they will be eliminating their analytics tool come June 30, 2021 due to lack of adoption and application. Until that date, Facebook Analytics (FA) users will still be able to gather data, pull reports, and view insights into their Facebook campaigns, posts, and pages.
Even though immediate action is encouraged to ensure all of your data is collected before it goes away, there is no need to worry. There are many other analytics platforms that will provide you with all the tools you need now and in the future.
You need analytics
No matter how large or small your marketing efforts are, having reliable and honest analytics is essential in the growth of any business. With the loss of Facebook Analytics, many users will need to look elsewhere for an analytics platform to continue analyzing and cohorting in-app user behavior.
Bye FA, Hello FAA 
As we say adieu to Facebook Analytics, other comparable (maybe even superior) analytics platforms are already here to replace it.
Whether you use FA to soley view page visits and post interactions, or you run extensive cross-platform campaigns, this is a great opportunity to explore other analytics platforms that will provide you with even more holistic insights and tools.
Free App Analytics (FAA) powered by Kochava, provides free analytics, plus free attribution, deep linking, consent management, fraud prevention, SKAdNetwork support, and more all in one platform. 
Not only will FAA track and measure your Facebook campaigns, it will also provide omni-channel data across all of your paid and owned marketing platforms within one analytics dashboard. This means as you expand your campaigns to Google, Twitter, Snapchat, and beyond, you won't have multiple logins to check. FAA will be your single source of truth, powered by Kochava's ten years of experience as a leading mobile measurement partner (MMP).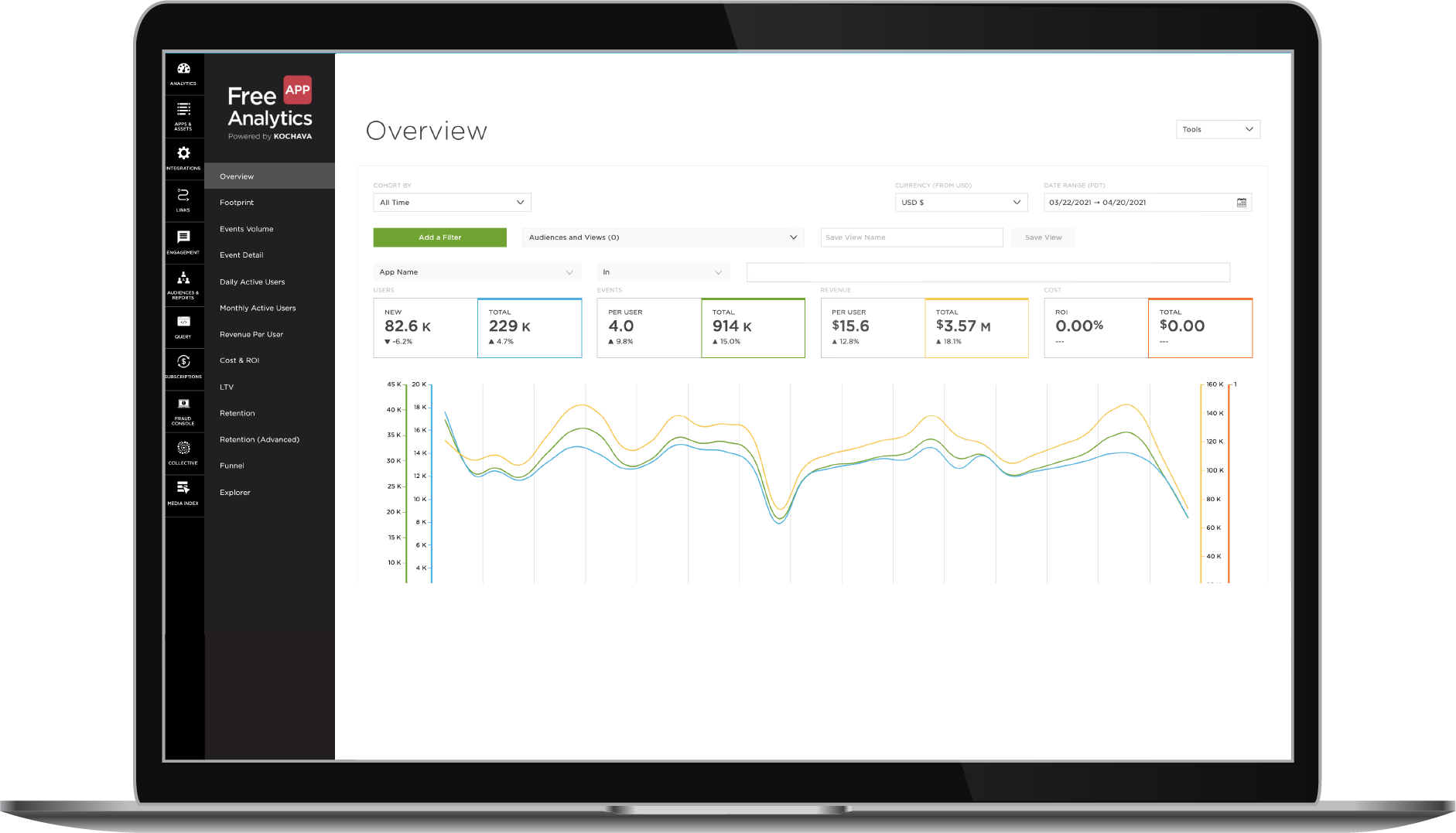 Other analytics options
Platforms such as Google Analytics and Flurry can fulfill certain functions; however, those platforms lack a holistic view of multiple media partners, built-in attribution, fraud prevention, and other key tools. Consider a solution that goes beyond data collection and supports you as you expand your marketing efforts outside of Facebook.
Learn more about FAA's free analytics suite or create your free account today.