If you collect and process data from EU consumers, you know that May 25th is the deadline to ensure your compliance with the GDPR (General Data Protection Regulation). GDPR is a new frontier in establishing standardized protocols to protect the data rights of users. A key component of the new regulations is obtaining proper user consent and providing the option to withdraw that consent at any time. GDPR requires this process to be simple and straightforward. Marketers must also have a way to record and store proof that consent has been granted.
To assist our clients with compliance, Kochava has released Intelligent Consent Manager (ICM), available now with the latest SDK. The feature automatically requests user consent when appropriate conditions arise, including when/if:
No record of consent is found
Previous consent term has expired
User resides in the EU
App Data syndicating to new media partners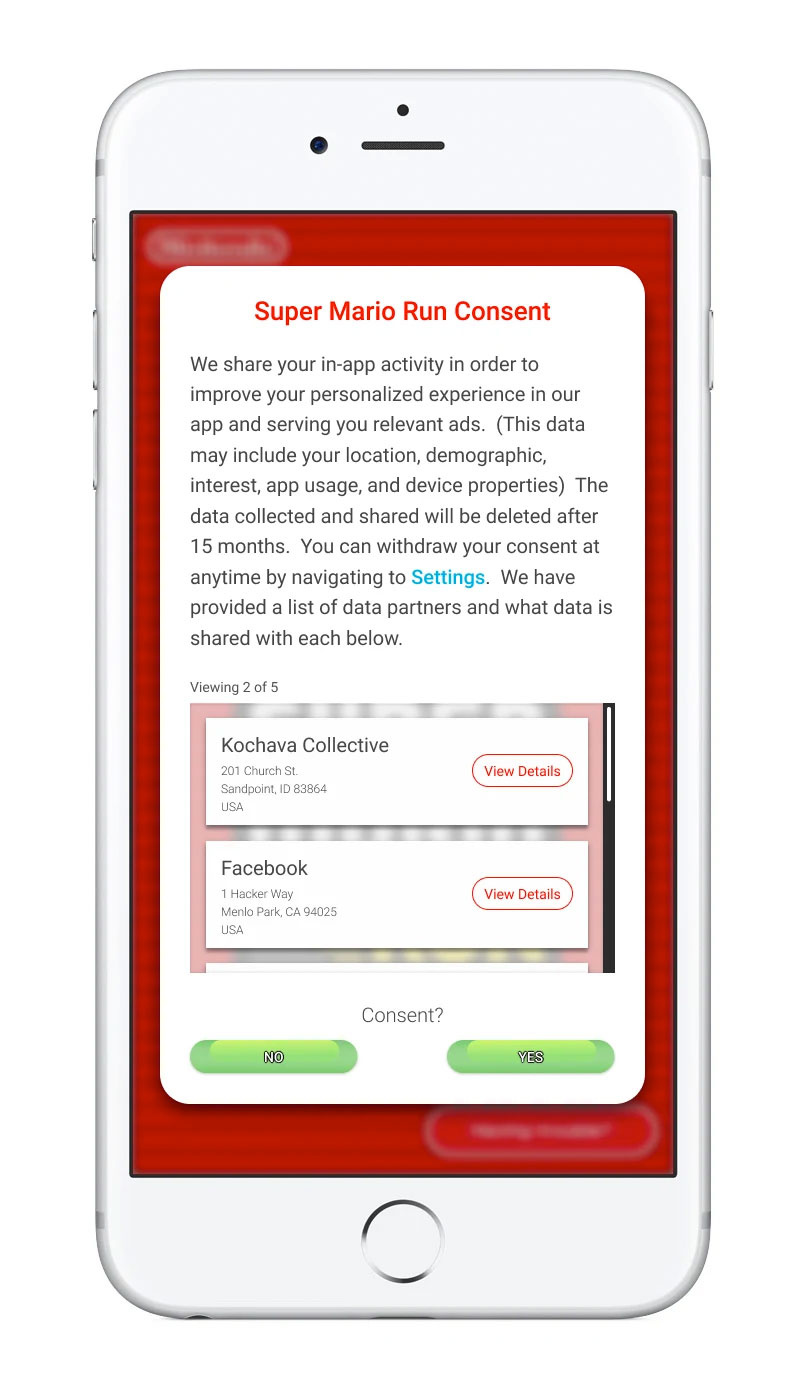 Users will receive an explanatory message, which includes the list of media partners receiving data from the app. No data is sent from the app from the Kochava SDK if consent is not granted.
If and when a user consents, their agreement is recorded and stored with an anonymous identifier. Kochava can then syndicate that consent record to all your integrated media partners, informing them that user data may be used across your tech stack.
ICM ensures that marketers are compliant with GDPR, and it protects consumers as much as marketers in respecting user rights and data privacy. For more information about ICM, visit our FAQ page, our product page, download the SDK, or contact your Client Success Management team.