Helping marketers adapt to GAID opt-out on Android 12
Marketers utilizing Kochava now have access to privacy-compliant attribution on their Google Ads campaigns via the Google Click ID (GCLID). The GCLID is a parameter appended to ad clicks and can be used to identify the ad campaign attributes for tracking and attribution, particularly when the Google Advertising ID (GAID) is not available on devices running Android 12.
The Android 12 Roll-Out
Android 12 officially arrived on October 4th, 2021. One of the most anticipated and impactful updates for marketers was the introduction of a new privacy feature allowing Android users to zero-out their GAID, also sometimes referred to as the ADID, by opting out of Ads Personalization (see the user experience pre- and post-Android 12 below). Previously, the GAID was still available but was accompanied by an opt-out flag indicating the user's preference. 
The GAID has long been used for ad targeting, audience activation across partners, deterministic attribution, and other marketing functions.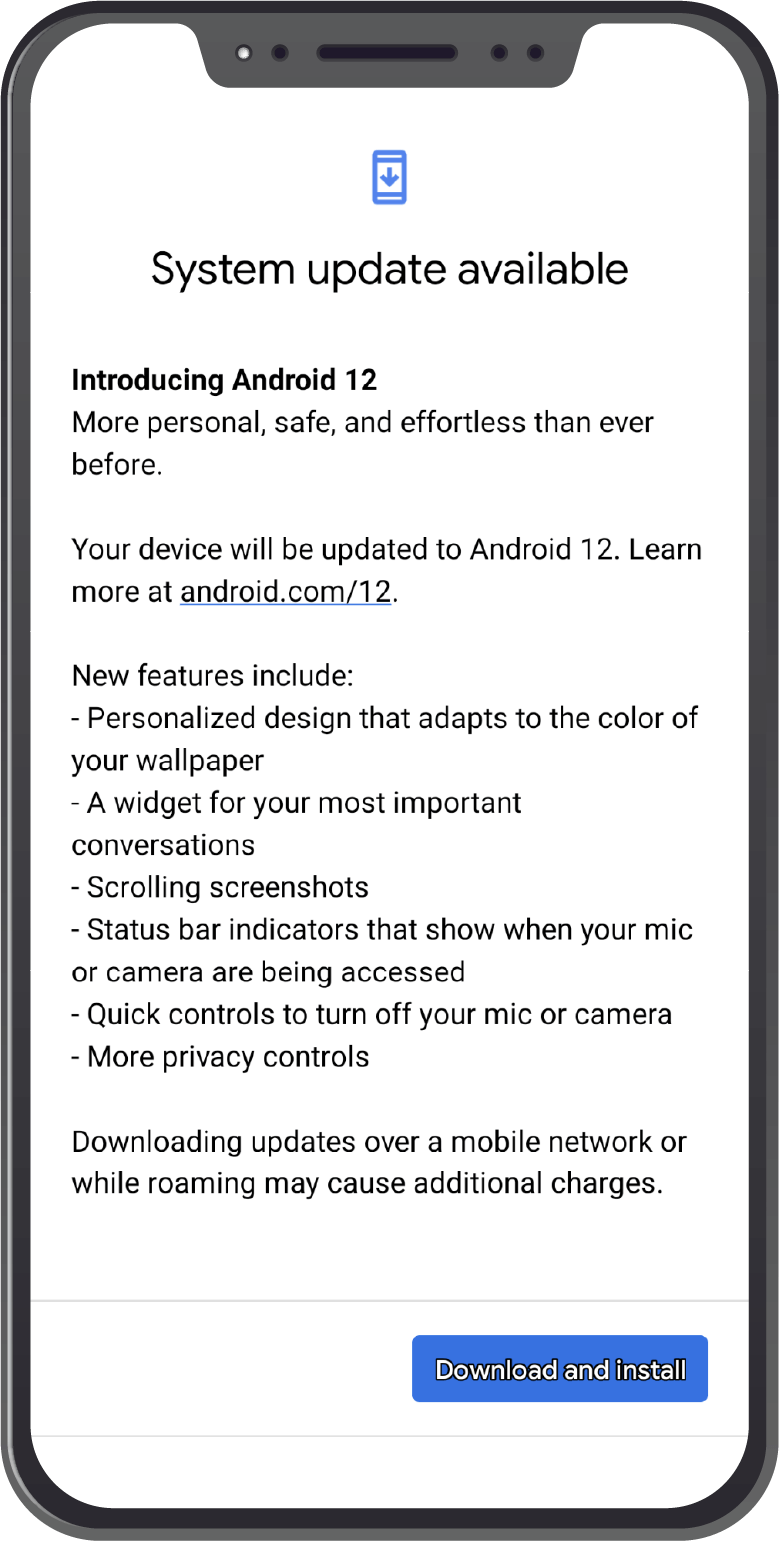 Ads Personalization Opt-Out
Pre-Android 12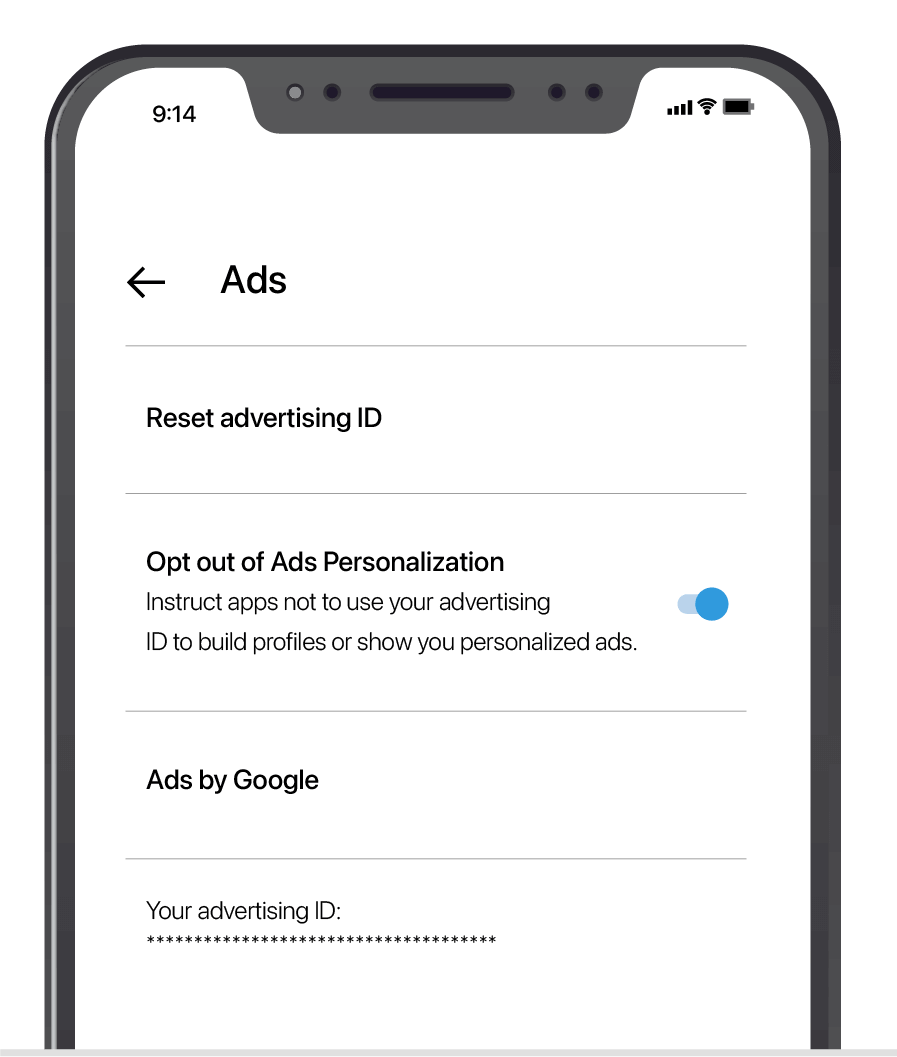 Ads Personalization Opt-Out
Android 12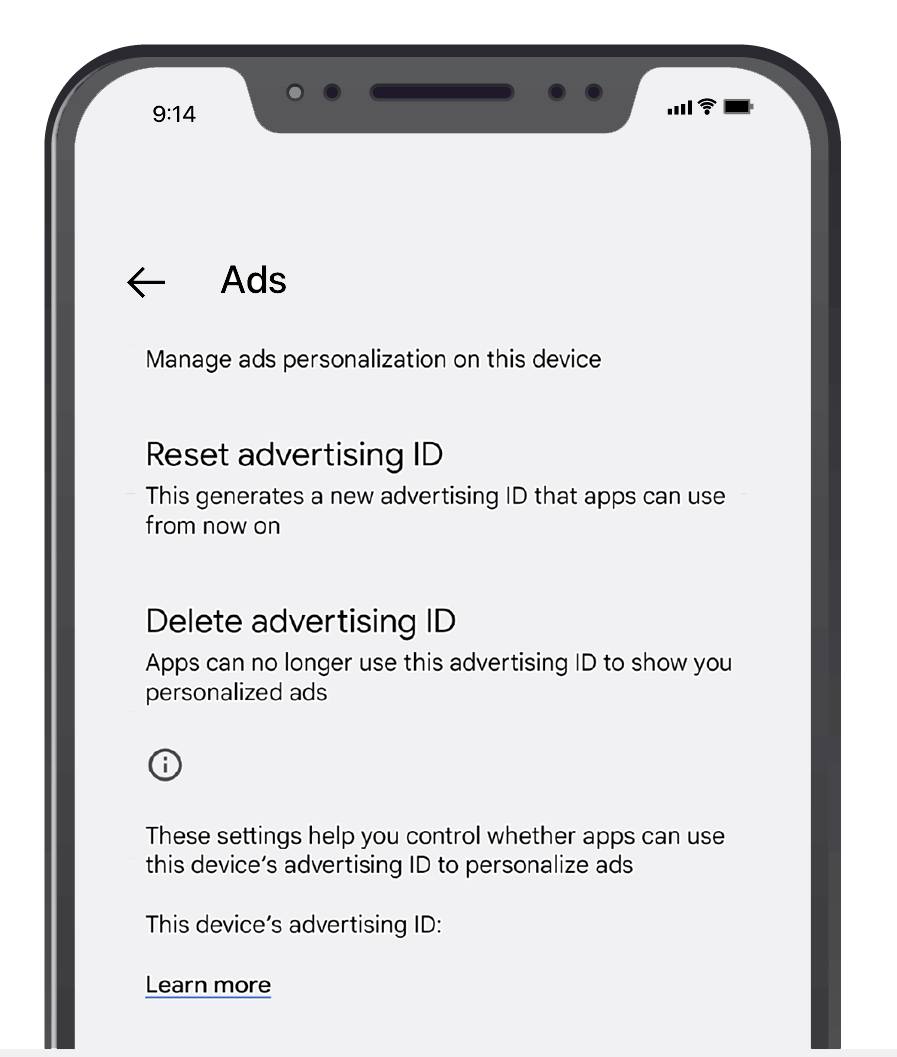 As of late October, Google Play Services officially started returning all zeros for the GAID when a user opts out of Ads Personalization on Android 12. With this feature now fully deployed, Google Ads campaign attribution for conversions in such instances is unavailable without GCLID support.
Google Ads attribution with the GCLID
To continue providing marketers with the performance insights they need, Kochava worked closely with Google to update Kochava's integration with Google Ads' self-attributing network (SAN). Marketers who utilize any one of Kochava's Android software development kits (SDKs), native or wrapper, have out-of-the-box support for the update. The Kochava SDK captures the GCLID from the Install Referrer API on app installs, as well as when users are deep linked into the app from a Google remarketing campaign. The recorded GCLID is then seamlessly and securely sent to Google's attribution API and in the absence of the GAID enables Google to deterministically match ad campaign clicks to install and in-app event conversions. 
"Privacy-safe, deterministic attribution is an ideal approach for ad buyers like us and our consumers alike. We applaud Kochava for embracing the future of attribution and supporting this solution." Nate Gasser, VP Emerging Media & Technology, Camelot
If you're not currently measuring your Google Ads campaign performance with Kochava, visit our support documentation to learn how.
GAID Opt-Out Rates
While GAID opt-out on Android devices is not expected to reach the same level of adoption seen with Limit Ad Tracking (LAT) on iOS prior to iOS 14's changes, it is expected to increase. In the last week of October, across the billions of Android app installs measured by Kochava and running Android 12, the average GAID opt-out rate hovered around 1.7%. For the month of November, that average rose to around 2.2%. Kochava will continue to monitor this trend so be sure to subscribe to our newsletter to stay up to date on the latest in ad tech. 
For questions about this new feature email your client success manager or Support@Kochava.com.
Not using Kochava? Don't lose Google Ads attribution on your opt-out users. Contact us to learn how we can help you maintain attribution insights on your Google Ads campaigns with GCLID support.