How do the marketers of a music app know how much ad revenue they are earning? Or, how can a media app best track ad-based revenue from ads served? If an app marketer makes some or all of their earnings from in-app ads, they need a way to calculate that app ad revenue.
When assessing in-app revenue, there's no detailed way of assessing revenue earned from in-app ads. But, why shouldn't app marketers have the same level of perception into their ad-based revenue as they do with purchases?
In today's app economy, app marketers monetize their apps through downloads, subscriptions, in-app purchases and ads. Tracking post-install revenue events at the device level is only one element of your total revenue picture. Tracking ad-based revenue was previously aggregated with no way to differentiate high-value users from the rest.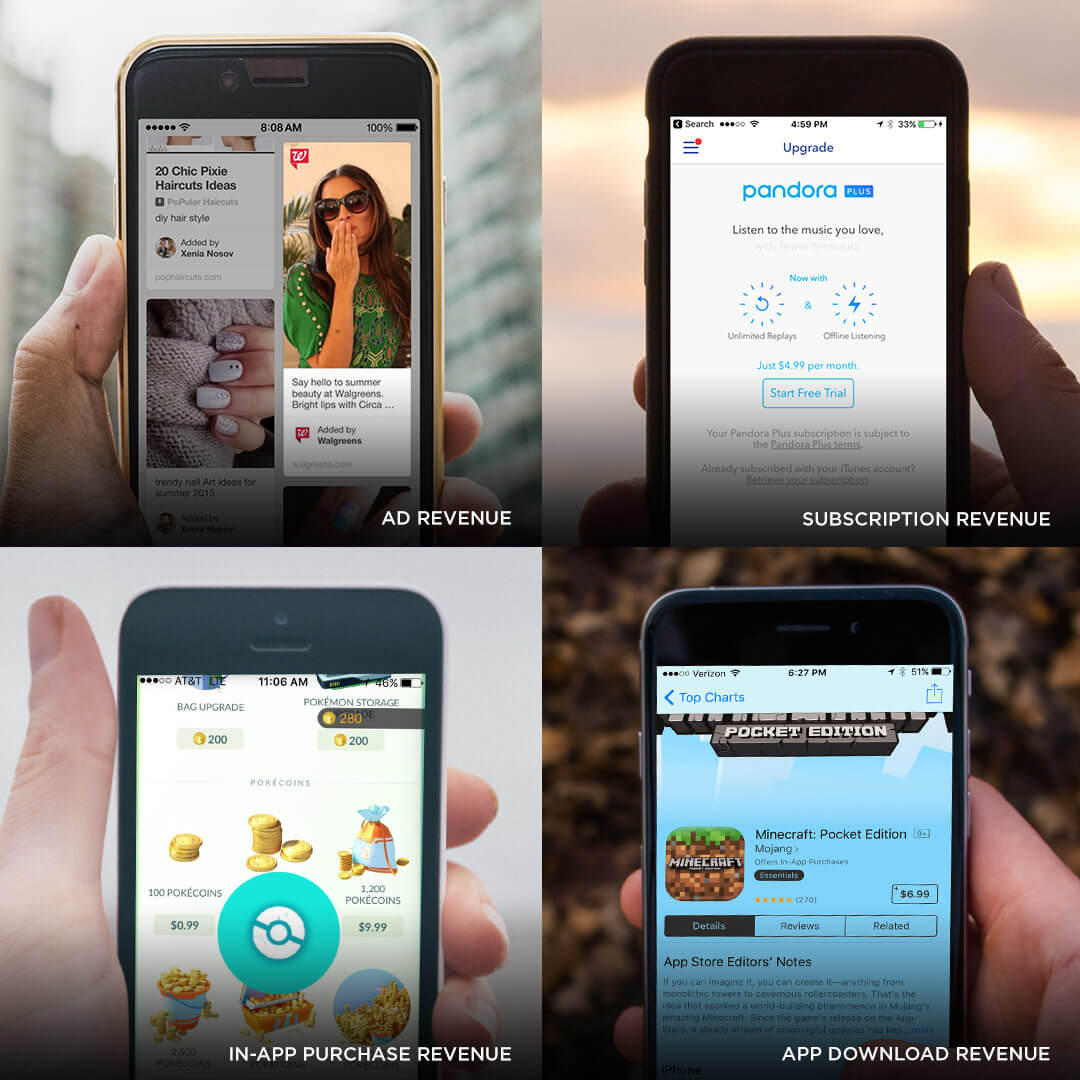 True LTV by Kochava gives app marketers a complete, detailed picture of their revenue at the device level, whether it comes from downloads, purchases, subscriptions or ad views. With Kochava, ad revenue per user is tracked to the device level, eliminating the ambiguity of aggregated estimations. App marketers get a clear view of the ad revenue generated in real time, by device, allowing them to see which users are most valuable to app marketers and networks.
The problem: Missing pieces to measuring lifetime value
Outside of True LTV, app marketers can see the number of people who were served an ad and calculate the average revenue per user (ARPU) over a given timeframe, but can't associate that revenue with a given device ID, for deeper segmentation and optimization. True LTV gives app marketers real-time, device-level insight into the whole picture including downloads, subscription fees, in-app purchases and ad revenue.
Visibility: Segment valuable users
Kochava combines this data with the flexibility of its Analytics engine to visualize the most granular eCPM (effective cost per mille) for a particular ad served. The tool gives app marketers the ability to segment high-value users based on all revenue (including ad revenue) and provide cohorts of these users to networks for more specific advertising.
Detailed metadata
The data collected from ad-view events is tracked with the same metadata as any other post-install event. This includes device ID, timestamp, location and campaign information, among other details. The metadata is all available within Analytics to split-by, segment and analyze so that app marketers can better understand their users, audiences and revenue sources. App marketers can take this information and create cohorts of high-value users on their own or work with the Kochava Data Science team to create lookalike audiences based on them.
In addition, Kochava is now integrated with ad revenue provider, Soomla, to ingest the data they collect. Any Kochava customer already working with Soomla can seamlessly integrate and access their Soomla data from within their Kochava dashboard.
The takeaway
In the fast-moving world of digital marketing, app marketers shouldn't settle for revenue estimates—real-time, row-level revenue data from ads served is available now with True LTV. This data, in addition to revenue from downloads, subscriptions and in-app purchases, creates a complete picture of an audience's True LTV. Contact your Kochava account manager to get started tracking ad revenue today!