Kochava for Publishers can help
In today's digital advertising climate, first-party data rules. Publishers who serve online audiences have a vested interest to hold their users close to their chest, along with everything they know about them. As publishers seek to monetize through ads served to their audiences on their owned and operated (O&O) properties, they need to be careful about the data leakage that may be involved. This is particularly true as the digital advertising ecosystem witnesses one merger and acquisition after another. Major ad networks, demand-side platforms, ad monetization providers, and other ad tech players are gobbling up each other at an alarming rate and building their own first-party data universes. It's becoming increasingly harder to keep track of where the data your partners collect may end up. 
Kochava for Publishers empowers publishers and platforms with O&O inventory to monetize on ads while hosting their own ad measurement on behalf of the advertisers that run ads on their properties. This in turn helps to minimize data leakage. 
What is data leakage?
Data leakage is essentially when another company collects data about a publisher's audience and then uses that data without the permission of the publisher from which it was collected. The data may then be used to target and serve ads to the publisher's users outside of the O&O properties of the original publisher the data was taken from. As such, the data leakage directly results in a loss of future revenue. Publishers need to procure adtech solutions that provide a secure environment for ad transaction measurement and tracking, comply with the latest user privacy regulations, all while allowing them to maximize their ad revenue.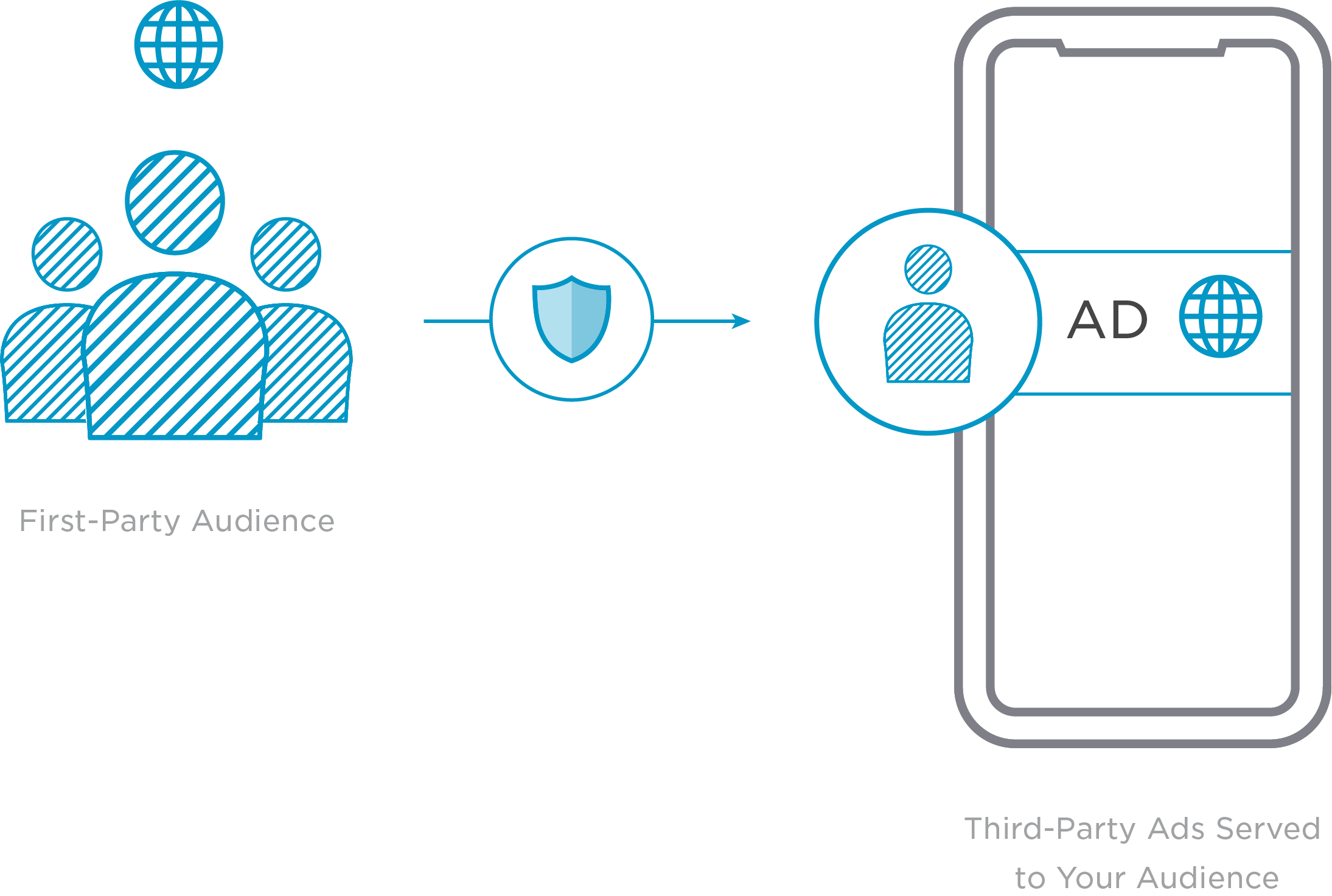 Controlling data leakage with Kochava for Publishers
Kochava for Publishers facilitates hosted ad measurement for publishers that fulfills the functions of:
MEASUREMENT

of ad impressions and clicks on owned and operated properties.

ATTRIBUTION

of ad impressions and clicks to online conversion points (app installs and in-app events, or web activity) measured across any mobile measurement partner (MMP).

REDACTION

of user, device, and/or platform data utilized for attribution matching and/or O&O site placement detail prior to the syndication of attribution information to the advertiser and its partners.

SYNDICATION

of conversion data minus the user, device, and/or platform details redacted by the publisher.
This places the publisher in firm control of what data they share with an advertiser and its partners, eliminating unwanted data leakage that would allow advertisers or their partners to pick up and market to those same users elsewhere. While publishers often rely on the supply-side platform (SSP) or demand-side platform (DSP) partners they're integrated with to provide this type of measurement support, Kochava for Publishers allows them to take back control and offer this in-house, without having to build out the measurement technology layer themselves. Let's take a quick look at a real-world example. 
Kochava for Publishers hosted ad measurement in action
Two of the largest connected TV platforms in the world utilize Kochava for Publishers hosted ad measurement for their endemic O&O ad placements within their home screens, screensavers, and other placements. Each platform has its own custom admeasurement.com endpoint where impression and click-tracking tag integrations with MMPs send ad views and clicks in real time. Through their respective MMPs, advertisers then set up data postbacks to the publisher's admeasurement.com endpoint for app installs and other in-app events they want to be considered as conversions on the campaigns with these connected TV platforms. The hosted ad measurement system processes attribution and then only syndicates the data approved by the publisher back to the advertiser's MMP. In the end, the publishers (major connected TV platforms in this case) are providing the value of independent campaign attribution to advertisers, while maintaining data autonomy and security over their first-party data. 
Stop your data leakage
Are you a publisher with owned and operated properties where you monetize via ads? Connect with us for a free consultation on how Kochava for Publishers can help you stop unwanted data leakage and protect future revenue opportunities. 
Learn more about Kochava for Publishers here.