Innovative Solutions for our Customers
"As Clear Channel Outdoor continues to innovate in ways to bring advertisers closer to the audiences that matter most, integrating our industry-first RADAR solutions with Kochava is helping to demonstrate how OOH can deliver significant incremental lifts in online engagement," said Jeremy Flynn, VP, Data Products & Solutions, Clear Channel Outdoor. "As consumer journeys and behaviors continue shifting, this strategic partnership between Kochava Foundry and Clear Channel Outdoor will continue to be a very strong integration that connects offline media to online outcomes that will help power our customers' recovery."

Jeremy Flynn, VP, Data Products & Strategy, Clear Channel Outdoor
Over 50 Years of Combined Experience
The Kochava Foundry is a specialized team of data analysts who execute custom research and strategies for enterprise brands. Our team of advanced data analysts can help you harness powerful insights from your data to optimize your marketing media mix, boost your return on ad spend (ROAS), protect your ad spend from fraud and much more.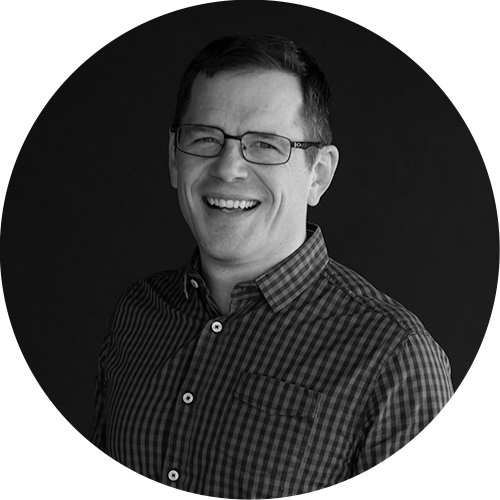 "Your data speaks volumes—if you know how to listen."
Grant Simmons, VP of Client Analytics, VP of Kochava Foundry and former Head of Retail Analytics at Oracle/Datalogix
We Have a Solution
of marketers want to base more decisions on data analysis
of marketers report that they struggle with data analysis
Available Services
Get valid incrementality testing with actionable results through MediaLift. Uncover the true efficacy of your TV ad spend to drive future spending decisions.
Incrementality testing
Reach vs. frequency analysis
Install and event performance
Available for mobile, OOH/DOOH, and OTT/Connected TV
Performance breakout by time of day, day of week, spot length and beyond
Average (Installs and/or Events) per minute
Average percentage increases per minute post ad
Take a deep-dive into your campaign performance data to understand cause and effect in your marketing. Get actionable insights to optimize your omni-channel media mix for the highest return on ad spend (ROAS).
Over Attribution Insights
Omni-channel time-to-install (TTI) outliers analysis
Audit of configurable attribution settings
Over attribution mitigation recommendations
Media mix analysis for uniqueness & quality
Granular multi-touch influencer reporting
Predictive churn modeling
Device scoring
Optimization Recommendations
Enhance your anti-fraud strategy through an in-depth analysis from Kochava fraud experts. Uncover fraudulent activity and obtain detailed analysis and reporting to inform make-good requests and mitigation strategies.
Fraud Analysis
Ideal for Kochava Clients
Detailed fraud analysis by tactic and partner
Make-good recommendations
Tailored optimization of Kochava Fraud Prevention Tools
Future Mitigation Strategy
Independent Fraud Audit
Ideal for Non- Kochava Clients
Onboarding of campaign data
Fraud reporting by tactic and partner
Comprehensive Fraud Analysis
Make-good recommendations and mitigation
Got Brand Health?
Leverage our turnkey sentiment survey solution to gauge your brand's vital signs with consumers.
Unlock Insightful Metrics On:
Brand Awareness
Brand Reputation
Brand Voice
& More
Sentiment Survey Includes:
Survey creation and hosting
Custom quick response (QR) codes to streamline survey engagement
Seamless cross-platform survey links via SmartLinksTM
Survey engagement tracking and reporting
Tailored survey analysis and recommendations
Discover True Omni-channel Incremental Increase with MediaLiftTM
MediaLift leverages an identity graph to curate a modeled forensic control – removing unwanted bias between your test and control groups and ensuring accurate incremental analysis. Address 100% of your reach without holding back your own control group.
Reach vs Frequency Analysis
Install and Event Performance
Reliable Incremental Assessments
Available for mobile, OOH/DOOH, and OTT/Connected TV
Request a Free Consultation