Maximize your owned media channels and use push notifications for reengagement.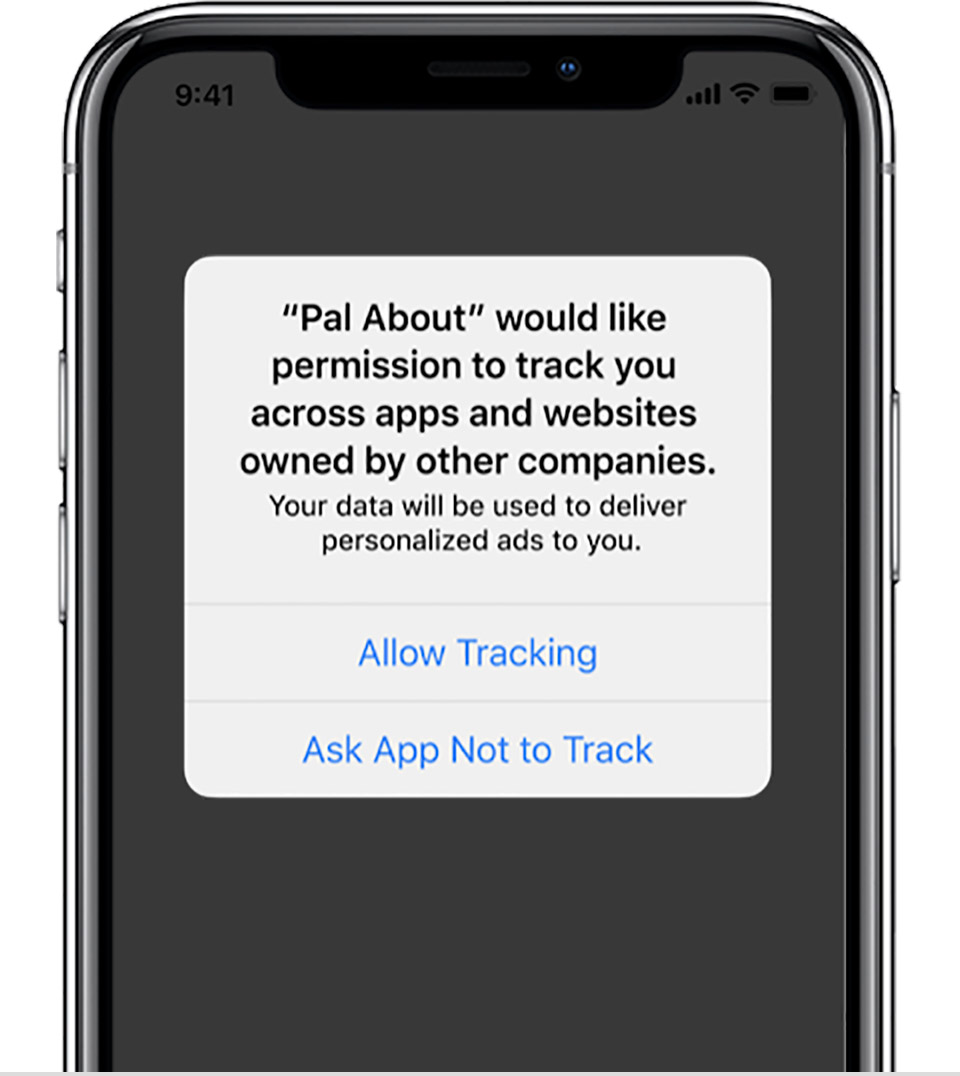 You're about to lose device IDs for paid reengagement targeting—at least on a good share of your iOS audience. With the launch of iOS 14 in September, Apple will begin requesting user consent for tracking through their AppTrackingTransparency framework. Because the opt-in rate is expected to be low, advertisers will have to measure, target, and reengage without an IDFA for targeting.
The good news? It won't affect marketing on owned media channels (email, social, web banners, etc.) and through push notifications. They're here to save the day and your budget too, because owned media doesn't rely on an IDFA the same way paid in-app retargeting does. Let's explore these alternative avenues that advertisers can take to reengage their users.
Push notification campaigns with Kochava Engagement
Did you know that push notifications work on push tokens, not the IDFA? Kochava is the only mobile measurement provider with built-in push technology through its Kochava Engagement offering. For any of your users who have opted in to receive push notifications, you can easily create audience segments in Kochava Analytics based on user behavior, specific events, or even engagement funnel drop-off such as an abandoned cart or incomplete game level.
Use push notifications with predictive churn modeling to reach users at high risk for abandoning the app. Churn modeling analyzes user behavior and categorizes them into groups by flight risk (high, medium-high, medium-low, or low). Once segmented, you can reengage users and incentivize them to return with a special offer or enticing call to action.
Test for success: Test various push messages with your audiences via the A/B/n multivariate testing functionality built-in to Kochava Engagement. Marketers can choose from three distinct models (continuous, progressive, full redirect) 
CONTINUOUS
Ongoing, real-time performance feedback adjusts weighting of message
variants based on open rates
FULL REDIRECT
Gives 100% weight to the highest-performing message after 72 hours
PROGRESSIVE
Initially adjusts weighting after 48 hours based on performance, then
re-adjusts every 24 hours thereafter until one variant rises to 100% weight
With each option, the system automatically optimizes to the most responsive messaging to maximize total performance.
DID YOU KNOW?
You can also use Kochava Engagement to track uninstalls. Learn more about the benefits, in this blog post.

Are you ready for iOS 14?
Get the support and updates you need.
Email
Got email? This tried and true method of engagement is a sure way to reengage existing users who have shared their email address with you. Leverage Kochava SmartLinksTM to add trackable links within the email body, banner, or footer. Or grab the QR code for your SmartLink and place it in the email, enabling your users to scan it with their phone if they've opened your email on their laptop or computer. You can also leverage our integrations with systems such as Salesforce and other email service providers. 

Social
Use SmartLinks on your own (unsponsored) social posts to gauge what conversions you're driving. Do you use influencers or content creators who post on your social media channels? With one SmartLink, you can capture the dynamic ID of the content being consumed and direct users to the correct app store to download the app. When users first launch the app, Kochava attributes the install back to the click.
Website Banners
Add a SmartLink to your website banners, footers, and interstitial ads. Track the calls to action on each with the same link to dynamically route users to the right app store for download and then to the content displayed on the website in the app on first launch. 
Dynamic QR codes
QR codes are not new to marketing, but with nearly every smartphone having QR code detection built into its camera app, they're a great direct response mechanism across a variety of mediums. Marketers can export QR codes for any of their SmartLinks right from the Kochava dashboard to use on signage, product packaging, or out-of-home (OOH) ads and have the ability to measure scans in real time. QR codes are flexible and can be an easy addition to an email newsletter or even a direct mail campaign. No IDFA is needed either.
Tap into your owned media
Apple's upcoming iOS 14 has brought about much uncertainty in mobile marketing especially as it relates to reengagement. Reengagement through owned media is a valuable resource to tap into whether you have access to device IDs or not. Owned media campaigns and SmartLinks are valuable not only as a way to reach iOS 14 users but also a cost-effective way to reengage them.
For more information about owned media campaigns, read more about push notifications through Engagement or deep linking with SmartLinks.