Mobile Ad Fraud is Evolving.
Fight back with the industry's most trusted ad fraud prevention tools.
Top Brands Trust Kochava
Hear what our customers have to say.
New to Deep Linking?
Download our Free Introduction Guide.
The Kochava Traffic Index is Back
Get the latest partner rankings and insights.
What separates Kochava from the competition?
Greater revenue per app, longer data retention, better fraud protection, and so much more...
Still paying for Attribution? Time to cut costs!

Largest Apps in the World Choose Kochava
Learn Why We Dominate the Top of the Market
Apps with Kochava Achieve



on average, compared to those using other measurement platforms



What We Do
THE KOCHAVA UNIFIED AUDIENCE PLATFORM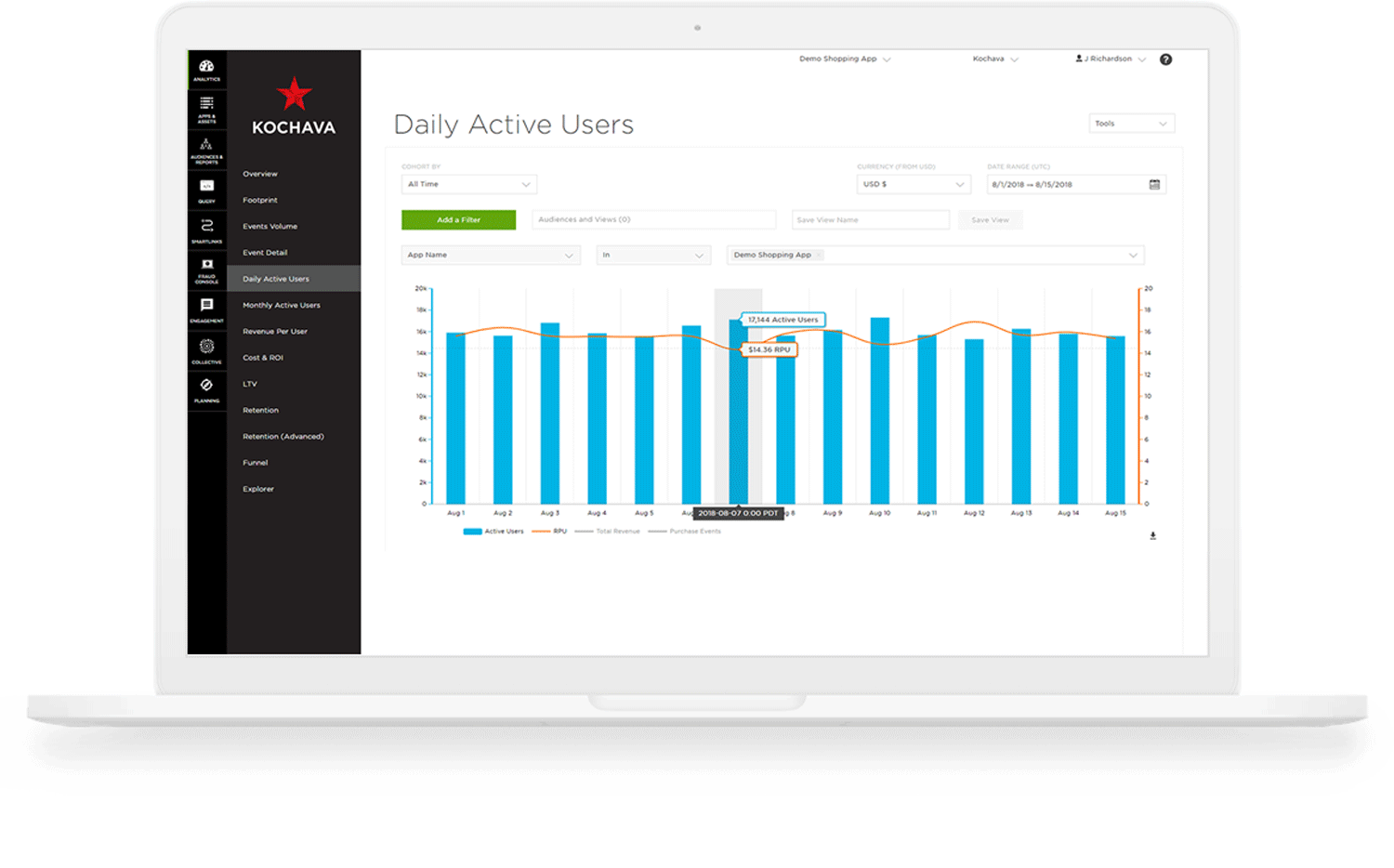 Kochava enables people-based marketers to establish and enrich user identities, segment and activate audiences, and measure and optimize their campaigns across all connected devices. We replace complex marketing tech stacks with our consolidated, end-to-end marketing solution. Through flexibility and power, Kochava provides the granular control enterprise brands need in order to achieve their unique goals. We're driven by the customers we serve and we innovate for you. So what do you want to do with your data?
1. Apptopia App Intelligence. USA. Last 180 days. SDK and server-to-server clients.   2. Apptopia App Intelligence. USA. Last 180 days. Averages based on apps with SDK and server-to-server integrations.