Kochava Authorized Partner Program for Agencies
Leading advertising agencies partner with Kochava to help marketers achieve maximum success.
Become an Agency Partner
The Kochava Authorized Agency Partner Program establishes relationships with leading advertising agencies worldwide – educating their teams on utilizing the Kochava Marketers Operating System® (m/OS) to its full potential on behalf of the brands they serve.

To become Authorized Partners, agencies embark on a series of educational Discovery Sessions covering several or all of the following topics:
•    Fraud Prevention
•    User Engagement
•    Deep Linking
•    Measurement & Attribution*
•    iOS 14.5+ and SKAdNetwork
•    Apple Search Ads
•    Identity Solutions
•    MediaLift™
•    OTT and CTV
*Measurement & Attribution session required, plus two additional sessions selected by the agency.
Kochava is a leading provider of omni-channel measurement and attribution, serving the largest enterprise brands in the world across every industry vertical.

Joining the ranks of Kochava Authorized Agency Partners competitively positions your agency as a preferred choice for advertisers who trust Kochava for their measurement and attribution needs.
Authorized Partners Receive
Official Authorized Partner badging for website, email signatures, and other deliverables
Co-branded Kochava marketing materials packet
What Agency Partners are Saying
"Our partnership is all about future-proofing our offering for clients and providing the best solutions for them in the changing landscape. Users are demanding increased control over their data and more transparency to see where it's being used. Kochava and Tinuiti are working together to adapt mobile marketing strategies across media and attribution to ensure happiness for both clients & consumers."
Liz Emery, senior director of Mobile and Ad Tech Solutions at Tinuiti

"Through our growing portfolio of ad products and technologies, Mooko is continually looking to develop innovative marketing solutions to adapt in today's ever-changing mobile ecosystem. Participating in Kochava's Authorized Agency Partner program has helped broaden our knowledge as we continue to best equip our partners with the right tools and knowledge for success."
Scott Park, President of Mooko

"Since our inception, our approach has been quality and transparency at scale and uncovering new ways and tools to fuel our clients' growth. Working with Kochava is a great opportunity to continue driving our mission forward of providing high volume and high-value users to leading brands."
Dan Alexander, Founder and CEO at Opn Media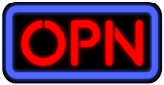 Are you a marketer looking for an agency to help take your omni-channel strategy to the next level?

Kochava Authorized Partners have invested time to educate their teams on the key tenets of measurement & attribution science, along with an understanding of the capabilities & tools necessary to drive meaningful customer engagement and growth.
Browse and connect with Authorized Agency Partners via the Media Index.
Complete the form below to connect with the administration team for Kochava's Authorized Agency Partner Program.