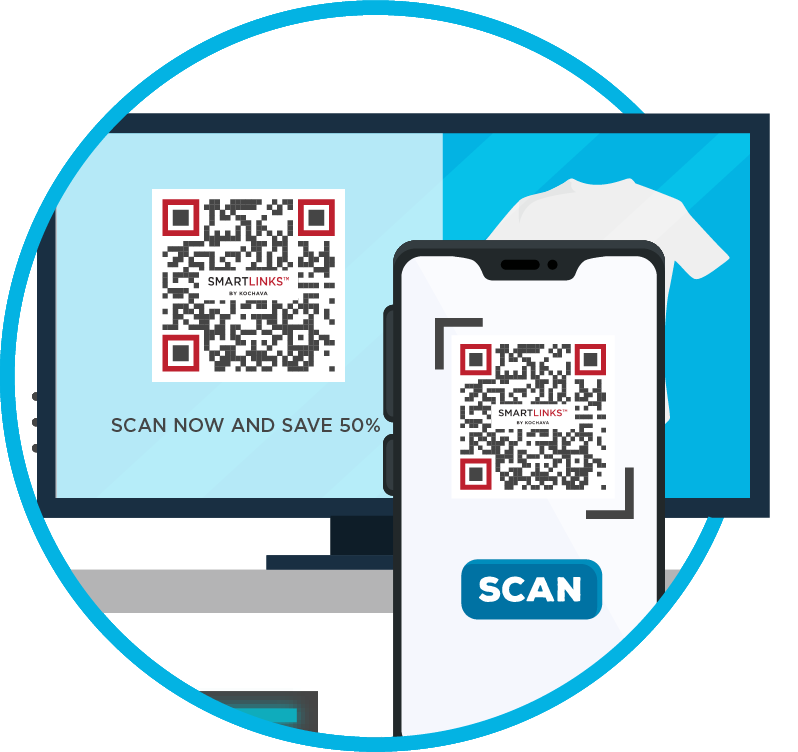 In today's world of connected devices, mobile devices and televisions are often on at the same time. According to second-screen trend statistics from eMarketer, over 50% of consumers browse on their mobile devices while watching TV. SmartLinks™ for TV, powered by Kochava, makes it possible for marketers to engage users through direct response from their TV advertisements through enhanced quick response (QR) code linking technology. At the same time, marketers also gain a new angle for measuring the effectiveness and reach of their TV campaigns.
Creating the SmartLink
With SmartLinks, marketers can create a single link that dynamically routes users to custom destinations in an app or on a website, based on the platform and operating system of the user's device. Additional destination filters can be set based on geography. Deep linking can even be leveraged to propel users directly to specific points in the engagement funnel with tailored content to boost conversion rates.
Now for the QR Code
Once a SmartLink has been created, a QR code is generated for that link and can be downloaded from the Kochava dashboard in high resolution. The QR code can then be incorporated into the TV ad with a powerful call to action. Users can scan the QR code on the screen without having to get up. With QR code recognition built-in to the native camera app on smartphones, scanning QR codes has never been easier.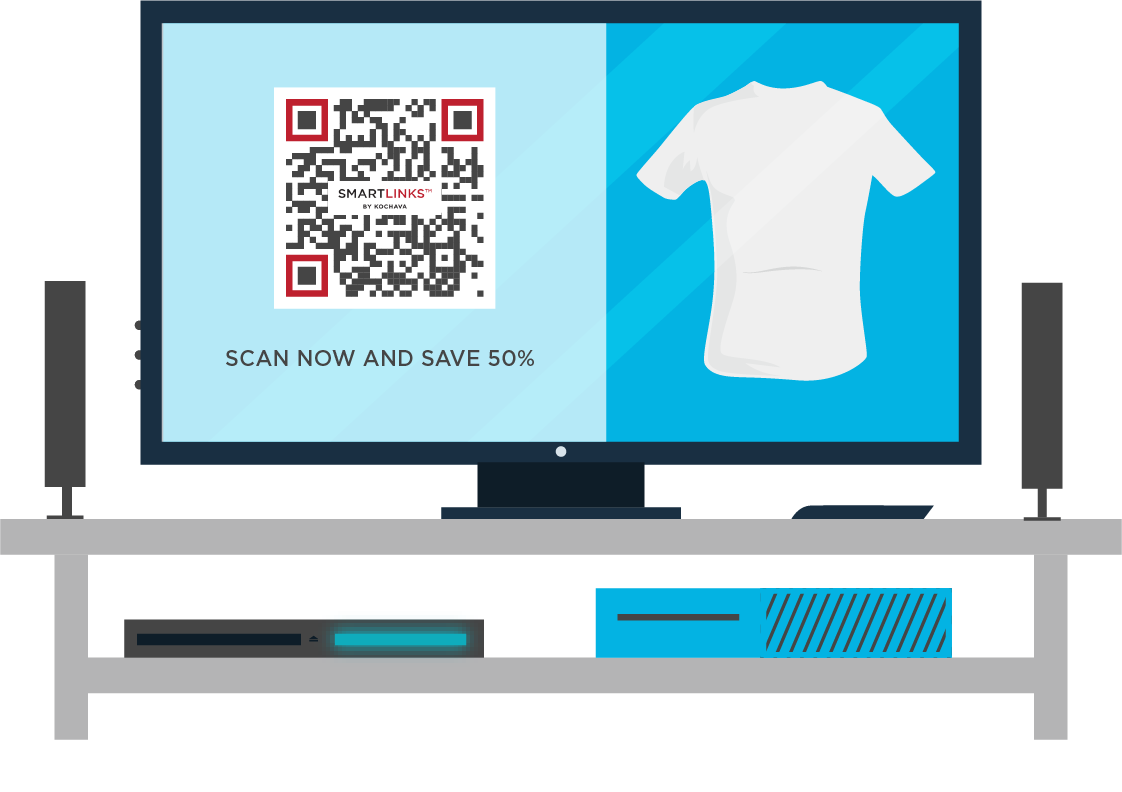 Measuring the Response
As consumers scan the SmartLink QR code within your TV ad, Kochava captures real-time intelligence in visually interactive analytics and row-level reporting. These scans can even be attributed to down-funnel app installs, in-app events, and web-based conversions, helping marketers understand in a whole new way how their TV spend can drive mobile and online engagement. See how Univision is incorporating SmartLinks for TV in their voter empowerment campaign.
Contact us today to learn more about SmartLinks™ for TV.
Already a customer? Contact your Client Success Manager or email support@kochava.com for a demo of this new feature.