Achieve maximum return on ad spend (ROAS)
Kochava has updated its Facebook integration as of iOS 14.5 and now supports Facebook's Value Optimization (VO) across all campaign types. In addition to the already supported Mobile App Install (MAI) and App Event Optimization (AEO), VO support allows advertisers to optimize their Facebook campaigns for maximum return on ad spend (ROAS) by bidding on people who are more likely to spend more in their app.
SKAdNetwork VO settings
When running campaigns on SKAdNetwork, be sure to set the conversion model within Kochava to "Revenue" and the measurement window to "Day of Install" (eg, 24 hours) which is Facebook's maximum measurement window for SKAdNetwork. Configuring the revenue conversion model correctly will ensure timely feedback to Facebook via SKAdNetwork postbacks which allows for proper value optimization.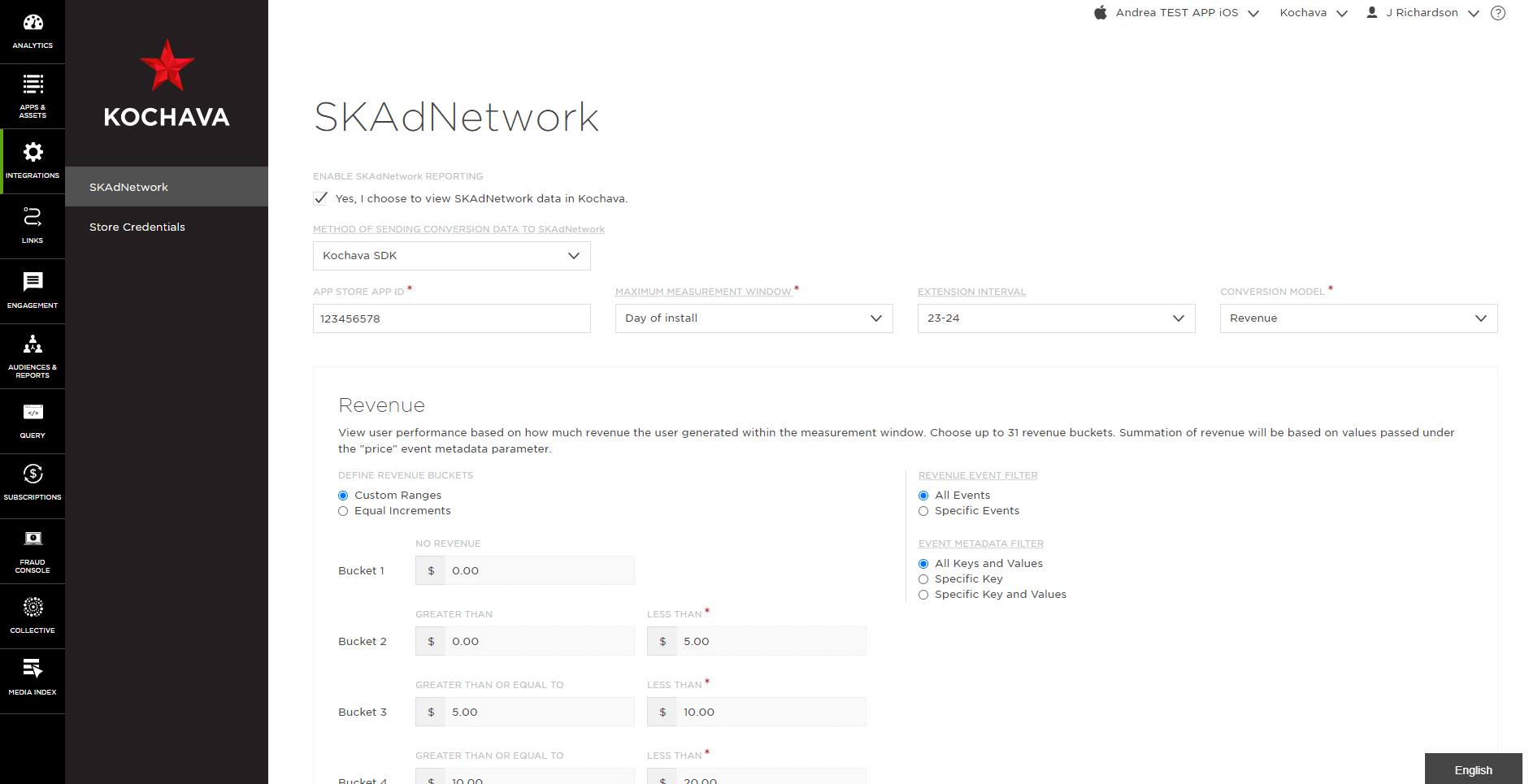 Who should use Value Optimization?
Utilizing Facebook's Value Optimization is a great strategy for apps that rely primarily on revenue as a key performance indicator (KPI). For example, an eCommerce app bases its performance on in-app purchase revenue. By implementing VO, this app is able to achieve a higher average revenue per user (ARPU) through its Facebook growth efforts.
Kochava support
Kochava is working to provide the most holistic support for SKAdNetwork by staying up to date on the latest integrations and information. By utilizing SKAdNetwork and Kochava, you will gain omni-channel attribution in one platform from all of your marketing channels across any device.
For more information and support, reach out to your MMP representative or contact Kochava at support@kochava.com.