Grow your app with insights in one holistic platform
With so many mobile app analytics tools available, choosing one can be daunting. There is a lot to consider to ensure you are getting the best features and insights for your marketing needs. In this blog we will go over four tips that will help you decide which free tool to use.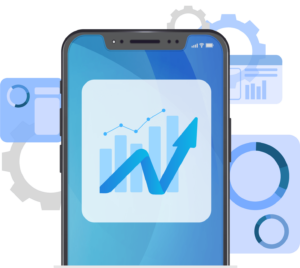 1. Holistic cross-platform analytics
The first consideration when choosing a mobile analytics tool is the extent of the platform's measurement and analytics coverage. Can the tool capture what you want it to measure? Is it robust enough to handle all of your app data across different platforms & devices? Ask yourself what you want to learn from your app users and cross-platform ad campaigns and find a tool that has the coverage to answer those questions. For any marketer, having holistic analytics across all of your apps is necessary to understand the full extent of your growth and monthly active user (MAU) base. 
Choose an analytics tool that can measure both install and post-install events as well as sessions across the device platforms where your app is operational and users are active. You can then use these data points to connect the dots between your users and app engagement for a holistic, cross-platform view into your user's journey.
2. Omni-channel attribution
It's one thing to measure and analyze your first-party app data and it's another thing to attribute it to actual media – across both paid and owned channels. The ability to attribute in-app engagement and conversions back to the driving source is a major consideration of any free mobile app analytics tool. Some tools may only allow you to measure non-paid / owned media, or a limited selection of ad networks and publishers. Be sure to understand the extent of the campaign types and channels you will be able to measure and across what 3rd party ad networks and publishers. Free App Analytics® powered by Kochava supports truly omni-channel attribution to owned media campaigns, as well as campaigns run with any one of thousands of paid media partners. 
Being able to understand where your best users are coming from across all of your paid media (display, seach, social) as well as owned media (email, website, cross-promo) is a valuable feature and one that should not be overlooked when choosing an analytics platform.
3. Key Performance Indicators (KPIs) and visualization
When determining the success of your campaigns, certain key performance indicators (KPIs) and app metrics should be readily available within a free mobile app analytics tool. Depending on your app vertical (eg, gaming, eCommerce, FinTech, etc.) different KPIs are used. However, no matter what type of app you have, there are metrics that can be used to give you insights into how well your app is performing. These KPIs include:
Total Installs by Network Partner

View-through Conversions

Click-through Conversions

Conversion Rate (CVR)

Click-to-Install (CTI)

Daily Active Users (

DAU

)

Monthly Active Users (

MAU

)

Average Revenue per User (

ARPU

)

Revenue per User (RPU)

Revenue per Install (RPI)
When choosing a free mobile app analytics tool, understand how these KPIs can be measured and visible in an comprehensive way so that you can have the most accurate perspective of your app's performance.
4. Opportunity for growth
The last point to consider when choosing a free app analytics tool is the ability to grow past the free version. While free solutions are great, their functionality can be limiting. As your app grows, you might need more app analytics features than what the free version can provide. Consider what features your app might need in the future and make sure that the analytics provider you choose has those more advanced options available. This will allow you to grow within a single platform instead of changing app analytics platforms when you need more features – a process which could involve hard-to-secure dev sprints and product roadmap prioritization.
Kochava as your free mobile app analytics tool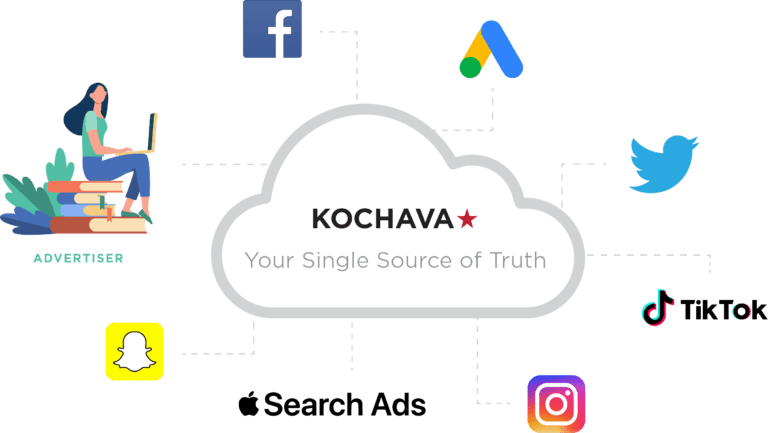 Free App Analytics® powered by Kochava is the solution you've been looking for. Not only do you get all the tools you need to grow your app, the tool is completely free, just sign up for an account. When you're ready to grow, we're here for you with more advanced measurement, analytics, and attribution features including Kochava SmartLinks™, OTT/CTV solutions, extensive data retention, and beyond.