Lions, Tigers, and Mobile Game Marketing, Oh My!
Are you feeling overwhelmed by the prospect of launching your mobile game on the market? Then you've come to the right place.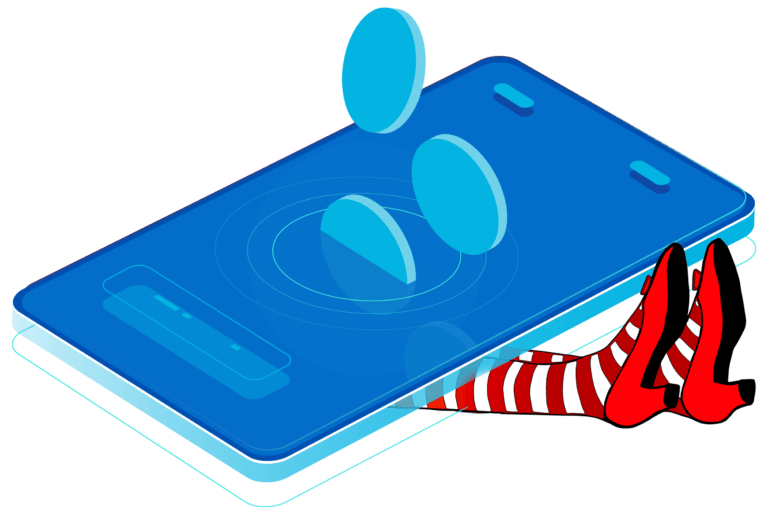 With over 6 million apps between the Google Play Store and Apple App Store in 2021, it can be challenging to feel confident that your mobile game will stand out. For a consumer trying to find your app, it would be like a needle in a haystack without good marketing. That's why industry experts at Kochavacreated a guide designed with beginners in mind. This guide will provide you with the tools and knowledge you'll need to succeed in marketing your mobile game. The content contained within this guide will cover in-depth topics such as:
Measurement 101

Campaign Measurement

Key Performance Indicators

Fraud
Marketing Basics

Free Strategies

Owned Media

Paid Media
Utilizing these concepts is an investment in the future success of your mobile application and an opportunity to develop your marketing skills in the mobile gaming industry.
Key takeaways from our guide
Consistent data measurement can translate to revenue
The simplest way to capture and analyze a consistent baseline of data is to partner with a mobile measurement partner (MMP), like Kochava, and integrate its measurement software development kit (SDK). Kochava's free version of this is called Free App Analytics. By recording, analyzing, and adapting to the valuable data you measure, you can work toward increasing your return on investment (ROI) and maximizing the growth of new players.
Marketing doesn't have to be expensive
You can save money by utilizing free strategic implements such as App Store Optimization (ASO) to help align the consumer's focus with your app and be more relevant and discoverable in the app stores.
Finding a suitable advertising space for your game can be a daunting task. With thousands of companies to choose from the Kochava Media Index has made this task simpler by compiling all the information you need in one place. This free database allows you to access and filter data to fit the needs of your marketing strategy. It's a good rule of thumb to start advertising with one platform and then build from there.
Mobile analytics and attribution
Before running your ad campaigns, get attribution in place to measure your success. Kochava's attribution system will indicate which advertising channel, partner, campaign, creative, e.t.c., led to consumers downloading your app and playing your game. Analytics gives you insight into the performance of your mobile game by way of data compiled from both advertising campaigns and apps. By familiarizing yourself with Kochava's Free App Analytics, you'll learn how to discover and interpret meaningful insights from your data.
How to level up with Kochava
Are you ready to get in on the $77.2 billion generated revenue from mobile gaming? If so, you can find our free downloadable guide on Kochava Online, a collection of our company's podcasts, live streams, blogs, and more to get started today. Our beginner's guide is just one of many exciting educational materials planned for release this year. To stay up-to-date with the latest product developments, subscribe to our newsletter. 
If you have any questions, reach out to support@kochava.com.