Announcing Kochava's SKAdNetwork 4.0 support roadmap and more
As we wrap up 2022, the holidays are on everyone's mind and freezing temperatures are ushering in the year-end code freeze.
In this final product update post for 2022, we will touch on the following: 
Announcing Kochava's SKAdNetwork 4.0 support roadmap

Measure your Criteo spend with Kochava Cost 

Miscellaneous platform updates

New and updated partner integrations
Let's unpack further details on each item below.
SKAdNetwork 4.0 support roadmap for Kochava
Here at Kochava, we're excited to support the next generation of Apple's SKAdNetwork. Due to the changes Apple introduced in v4.0, we sit at an opportune moment to reimagine and reinvigorate how advertisers integrate and capitalize on what SKAdNetwork has to offer. If you haven't already, we encourage you to watch our webinar series on SKAdNetwork 4.0 featuring our CTO and Head of Product. The webinars cover key themes and concepts that will factor prominently into our support approach. You can access and watch both webinars on demand here. 
Adoption curves of prior SKAdNetwork versions, particularly the roll-out of v2.0 and later v3.0, make it clear that it will take the key supply-side players more time to adapt and begin signing ads with 4.0. As the graph below illustrates, adoption typically takes between 4-6 months before we see critical mass.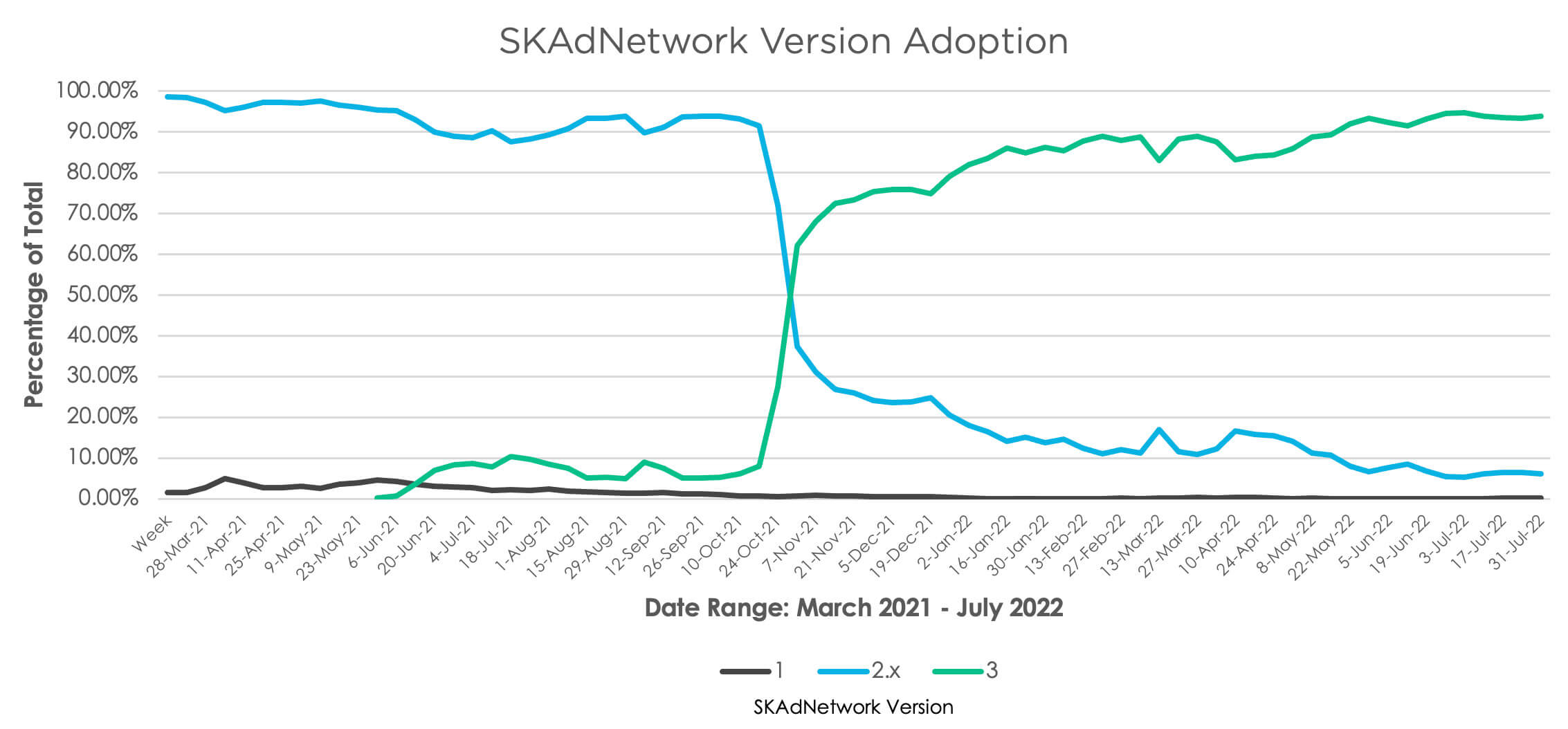 Additionally, the lion's share of all SKAdNetwork-attributed conversion volume sits among a handful of key players. See the graph below, which shows over 85% of all volume is shared among four major super publishers.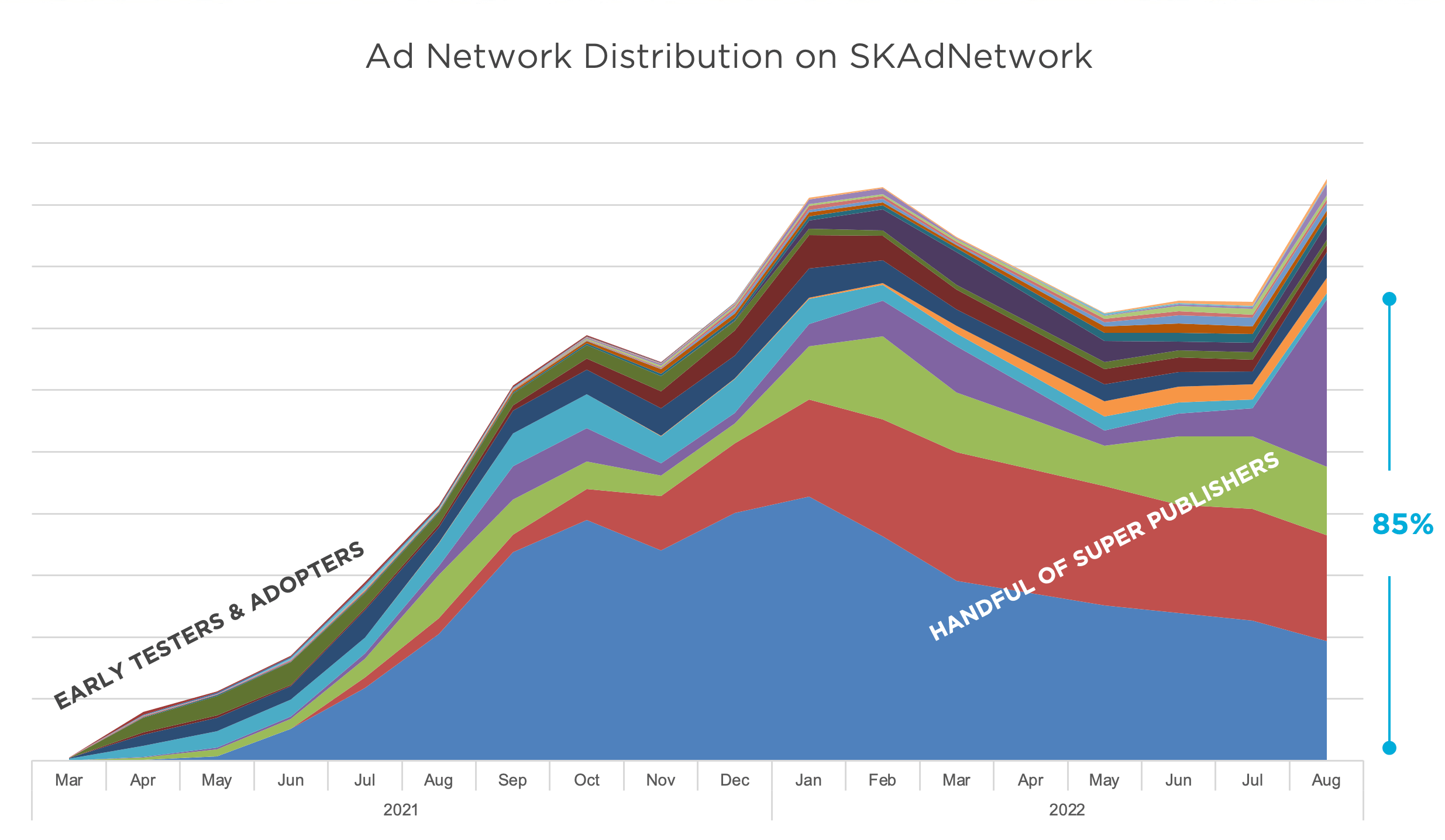 We are in constant communication with both our supply-side partners and demand-side clients. From our early conversations with these primary partners on their planned timing for beginning to sign ads with v4.0, we intend to stage our support rollout accordingly. This balances the need to observe how the industry is using these additional data points (e.g., how source ID is behind defined) with ensuring our clients have the opportunity to leverage SKAdNetwork v4.0 functionality at the earliest practical application.
Here are the key waypoints in Kochava's planned support roadmap for SKAdNetwork 4.0:
PHASE 1

–

EARLY Q1 2023

Update data ingestion to capture new v4.0-specific values (e.g., source identifier, coarse value [for early adopters using server-to-server (S2S) integration])
PHASE 2

–

Q1 2023

Updated iOS SDK available for early developer access to plan implementation and perform testing
PHASE 3

–

May 2023

Release of updated server-side controls to production

Official release of iOS SDK for use in production

New dashboard configuration controls for: conversion models, lock windows, coarse value mappings, etc.
PHASE 4

–

Remaining 2023

Fast-follow enhancements

Introduction of additional conversion models

New analytics visualizations

New iOS reporting layers

etc.
Be sure to subscribe to our newsletter to stay in the know on important SKAdNetwork-related releases and updates. 
Measure your Criteo spend with Kochava Cost
Kochava Cost has continued to expand its roster of supported partners since its release in Q1 2022. Criteo became the latest partner to be added in November.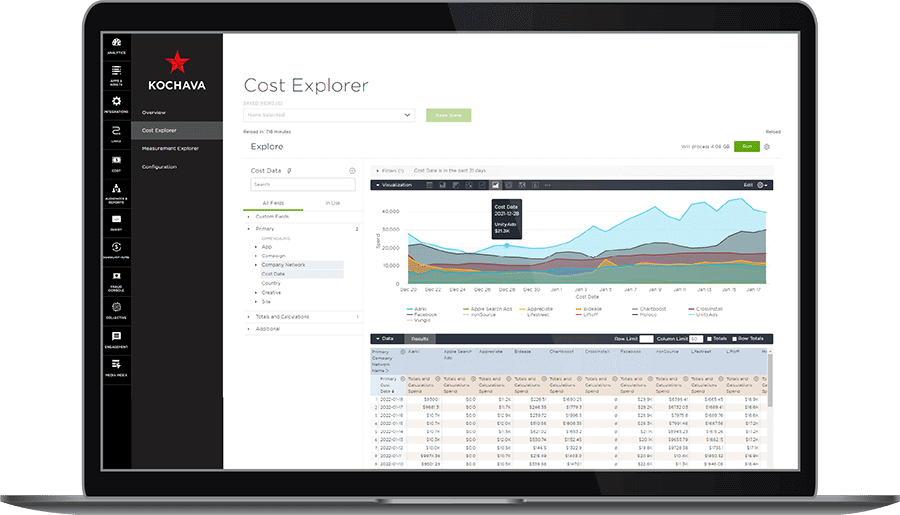 Marketers running campaigns with Criteo can now measure and attribute conversions to those campaigns with Kochava and connect with Criteo's cost API to pull in highly detailed spend data. This provides the most seamless data flow for calculating an accurate return on ad spend in one dashboard.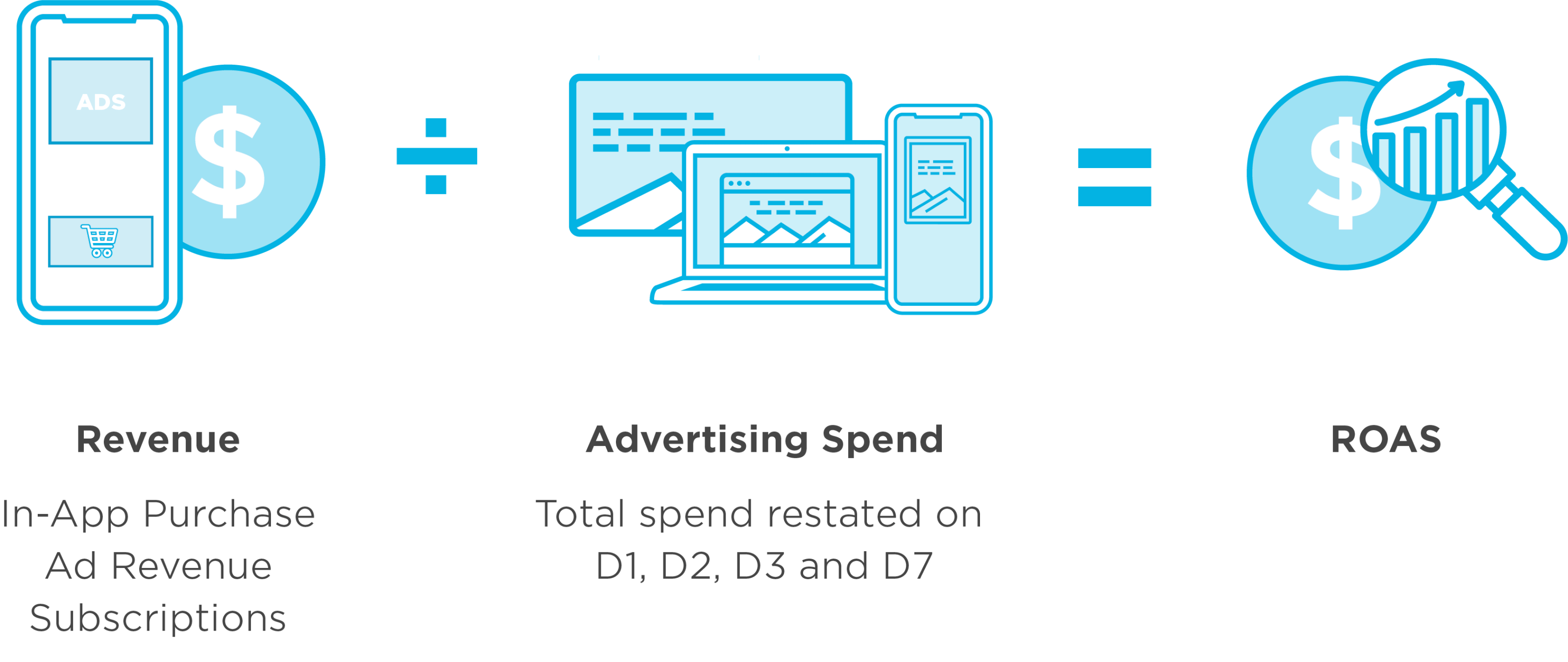 To leverage Kochava Cost for Criteo or many other ad networks and super publishers, including Facebook, Google, TikTok, Snapchat, Twitter, Liftoff, Apple Search Ads, and more, reach out to your Client Success Manager or email Support@Kochava.com. 
Miscellaneous platform updates
A number of updates and enhancements were deployed throughout the dashboard, including: 
Optimization of the Event Detail view within analytics to address occasional discrepancies between the figures in data visualizations versus analytics data exports.

Updates to Kochava Audiences to refine how analytics event-based filters impact audiences that are saved or exported from analytics views.

New exception handling for Snapchat's audience API when logging in from Kochava Audience's tool to authenticate an account for audience syndication and activation.
New partners and updated integrations
The Kochava Integrations team successfully processed 53 new partner integrations and deployed requested updates across a host of others. A highlight list is below. 
New integrated partners:
a2zadvertisement

Acebo Technologies PVT LTD

AD Media Network

Adaxx

ADFLY Adnetwork

AdoMobi

ADSCIRCLE ADVERTISING AGENCY

Adsclues Media

ADUPPGLOBALLLC

Adworks

Adworks365

AIDA Promotions

Apogee

Bamomi

BharatEarn

blueaxemedia

Chinar Libertas

Clickaine
coinis

Continuum Media

DEPP

Fizzylabs Corporation

Flamingo Limited

hexawebony

HikeAds

Horizon Ads Media

hs enterprises

I-magineworks

Joeshape

Liftmyads Media

Litchiads

Manplus_CPI

MoEngage

MTD Technology

OCEANMOBI

Okspin
Peyops

RAGHUVANAH

RE-Adz

S2i Digital Media

StreamElements

Swirl Media Ltd

Tenants

Times Mobile

TPAdigital

TrafficaRaves

Tricky Digital

Two Trey BINOM

Unico Tech

UTM Digital

Victory Mobile Affiliates

Virgil Media

Virtueads
Integrated partner updates:
Ad-Maven

BharatMetro Digital Services

Bidroid Hub Technologies Pvt Ltd

Checket Net

Chestnut

Commission Factory

CPMStar
CY

Fizzylabs Corporation

Hehemobi

Iris Media

Mobrand

Offergate

Reddit
Source Adz Media

Tappx

Thing or Two

TikTok for Business

TrackBackMedia

TradeDoubler
If you're an ad network, demand-side platform, or other partner looking to integrate with Kochava, please contact Integrations@Kochava.com. 
For a list of all integrated networks and publishers, click here.