Experience the friction-free user journey with Kochava SmartLinksTM, App Clips, and Instant Apps
App developers and marketers have a lot to focus on between iOS 14's launch, the SKAdNetwork, and the upcoming enforcement of the AppTrackingTransparency framework. However, it's vital that they don't let all of that other noise drown out the important benefits offered by implementing Apple's new App Clips. 
Marketers should be thinking about fresh opportunities for streamlined acquisition flows of new users, similar to what Google's Instant Apps have offered since late 2017. Leverage App Clips to enable new users to quickly complete conversions without needing to download your full app. These conversions may include: 
A product view or purchase

Playing a preview level of your game

Booking their first food delivery

Redeeming a special offer

and more!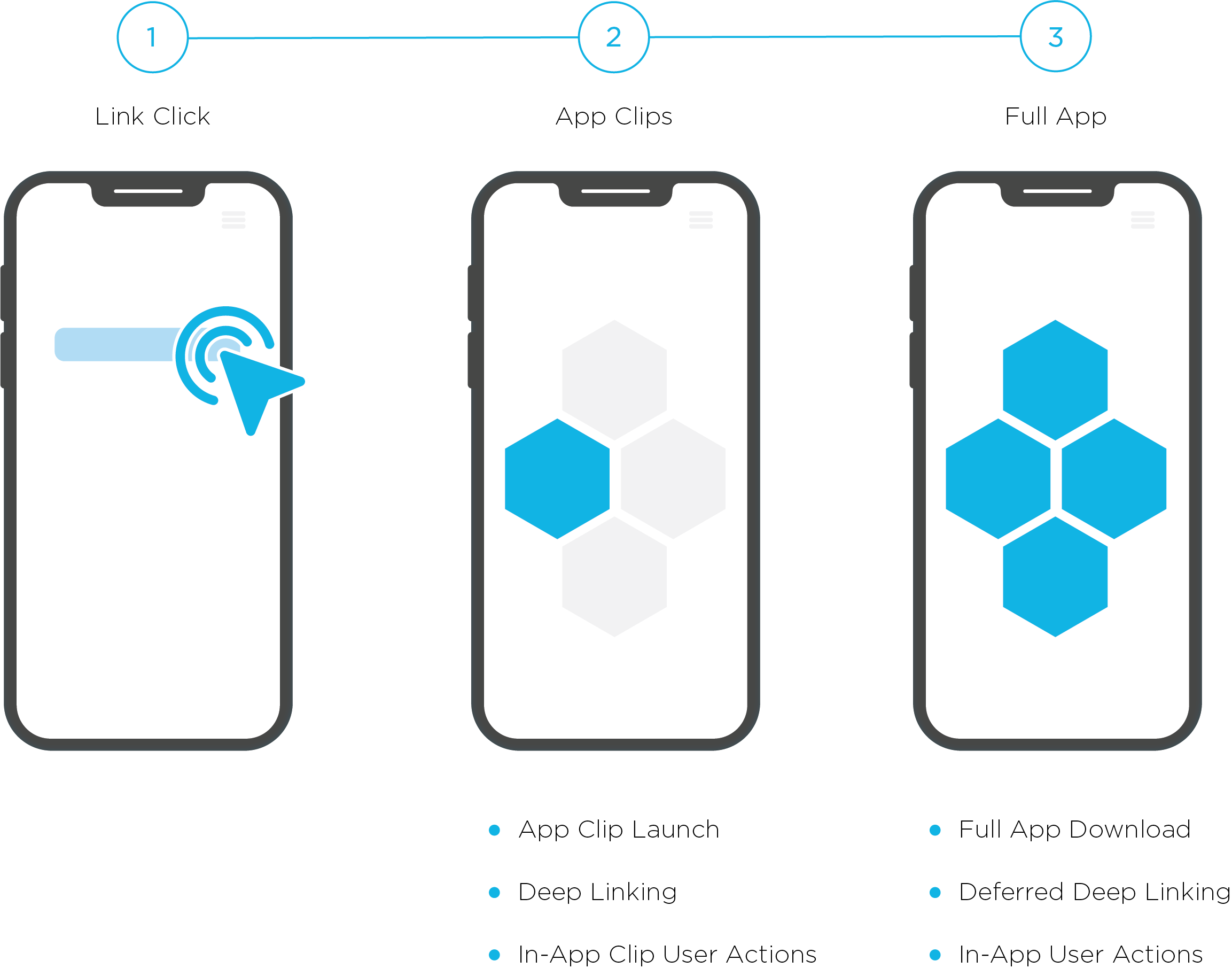 In our previous blog post, Apple's New App Clips, we touched on how App Clips can offer marketers precision attribution insights on the user journey from ad, to App Clip, to full app install, and beyond. Working with Kochava, marketers and their developers can now take full advantage of the incorporation of App Clips into SmartLinksTM, the premium deep linking solution suite from Kochava. 
What can you do with Kochava SmartLinks and App Clips?
Set up a separate App Clip profile to cleanly segment your App Clip activity from your full app.

Link your App Clip to your full iOS app.

Track and attribute all of your App Clip activity back to omni-channel ad campaigns (paid and owned media).

Support seamless deep linking into the App Clip, as well as in-App Clip routing. 

Track App Clip activity leading to full app installs to understand how acquisition performance is impacted by App Clips.

Support enhanced deferred deep linking on your full app installs.
To learn about the steps necessary to set up your App Clip with Kochava SmartLinks, visit our support documentation. 
To leverage the power of SmartLinks with your Google Instant Apps see our support documentation for Instant App setup. 
Want to talk to an expert or see a demo? Contact us or email support@kochava.com.