Enhancements to SmartLinksTM management and reporting.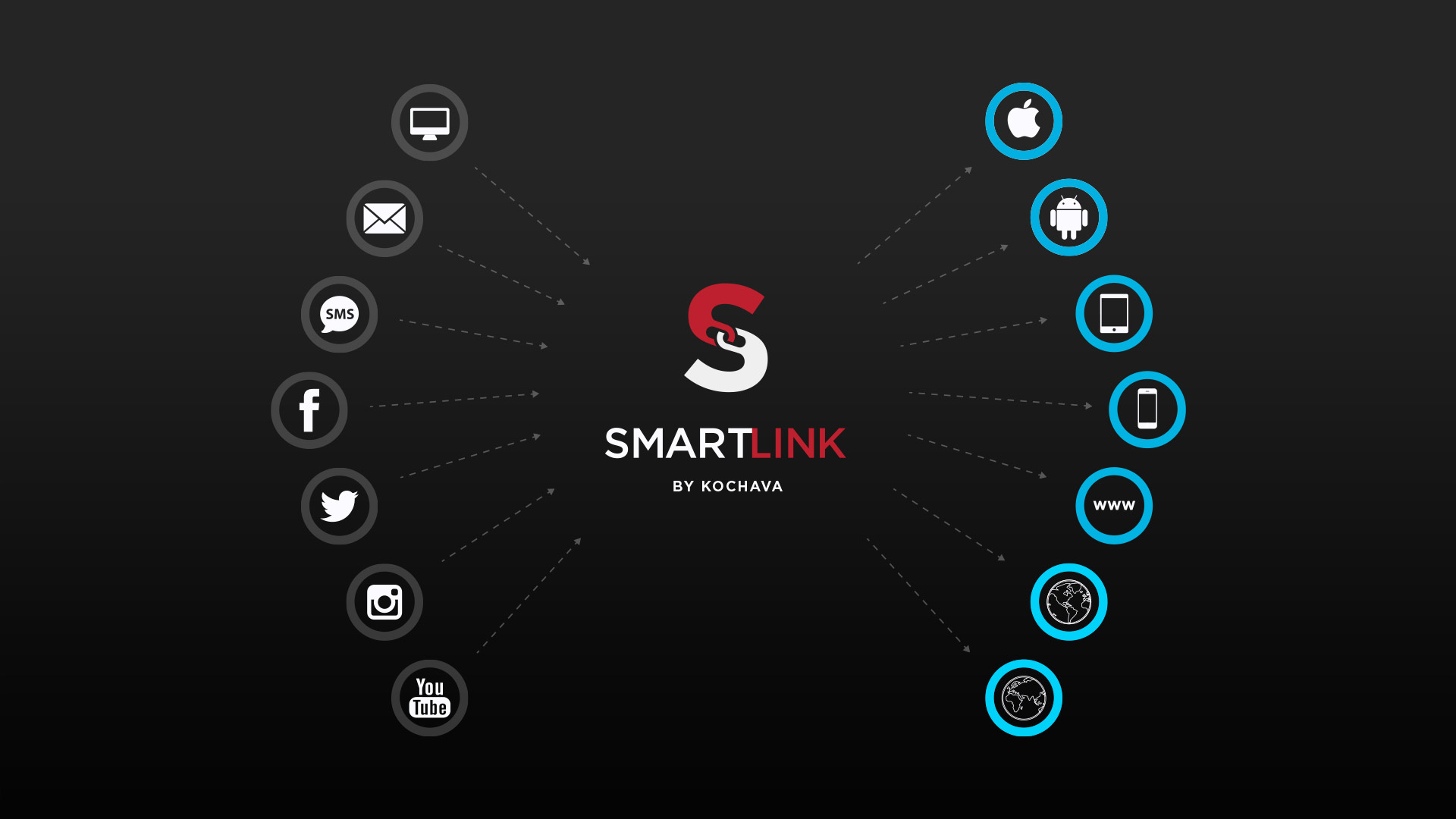 SmartLinks deep linking technology enables marketers to create one link for measurement across platforms. With it, users are seamlessly rerouted to the correct app store or content destination. In the ever-expanding effort to grow with our customers, we're excited to announce new updates for better deep linking through SmartLinks management and reporting visibility. 
Copy existing SmartLinks
If a pre-existing SmartLink only needs a couple of changes, or if another campaign needs the same SmartLink settings, simply copy the existing SmartLink, without having to create a whole new one from scratch.
Within the Links dashboard, head to the SmartLinks tab. You will see a list of the SmartLinks that have already been created. To create a copy of one, simply click on the three dots to the right of the name and select "Create Copy." From there, you can alter the new SmartLinks' name and settings.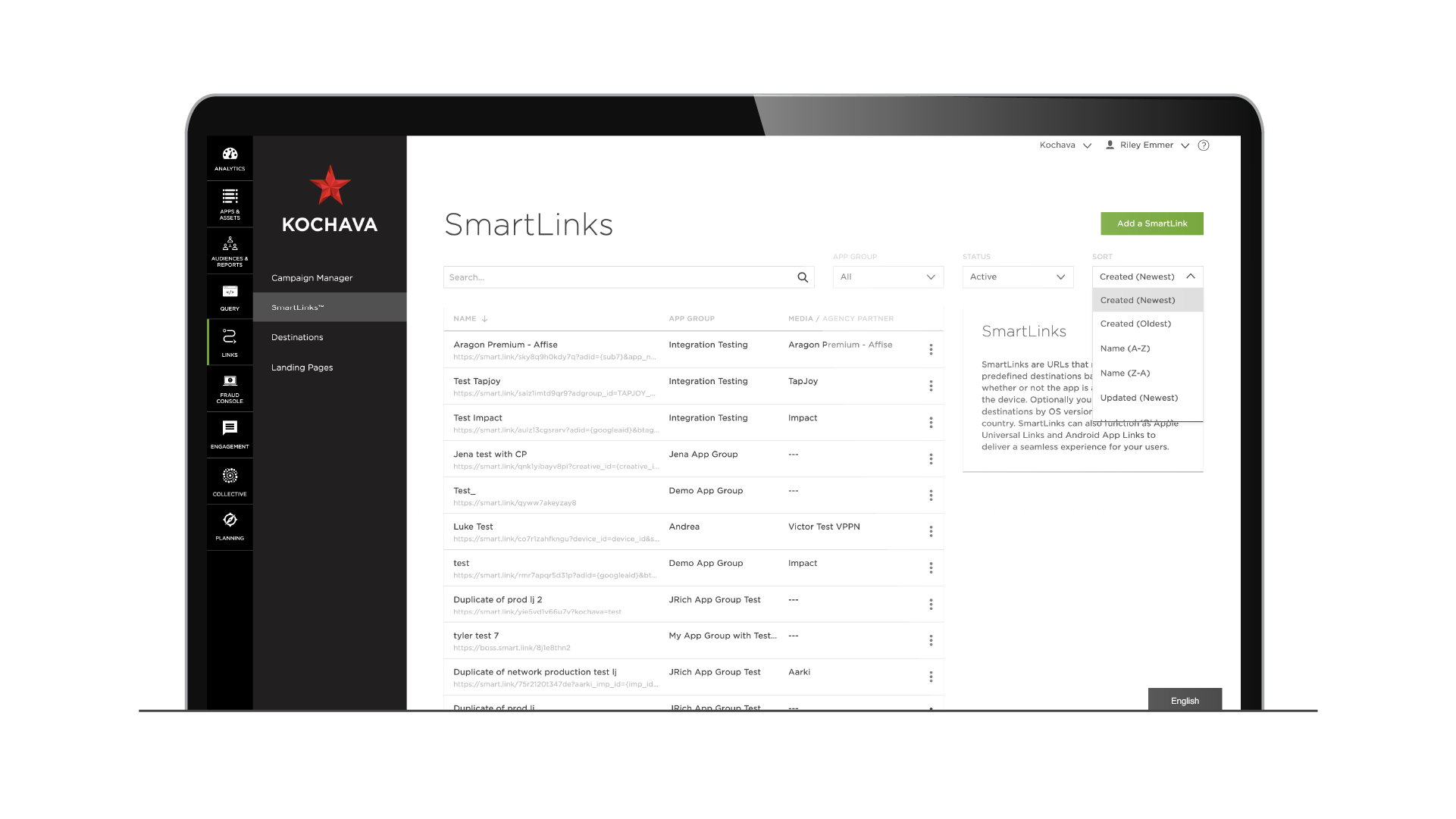 Along with duplicating SmartLinks, advertisers can now edit them directly within Campaign Manager without having to access the Links dashboard separately. 
Report filtering by SmartLink name and more
Efficiently hone in on performance data associated with your SmartLinks by filtering reports based on the name of your individual SmartLinks (using the "Segment" filter field), as well as the campaigns you assign them to. This feature is available for the following reports: network summary, campaign summary, click, install, matched impression, and reengagement. In addition, you can filter by campaign, tracker, and segment in event reports.
When pulling a report, click on the "Customize" button. Scroll down to the "Filters" section to find the "Segments" field. Within this area, select one or more SmartLinks by name that you want to include in your report. You can also exclude chosen entries by choosing "Exclude" in the dropdown to the right (the default is "Include").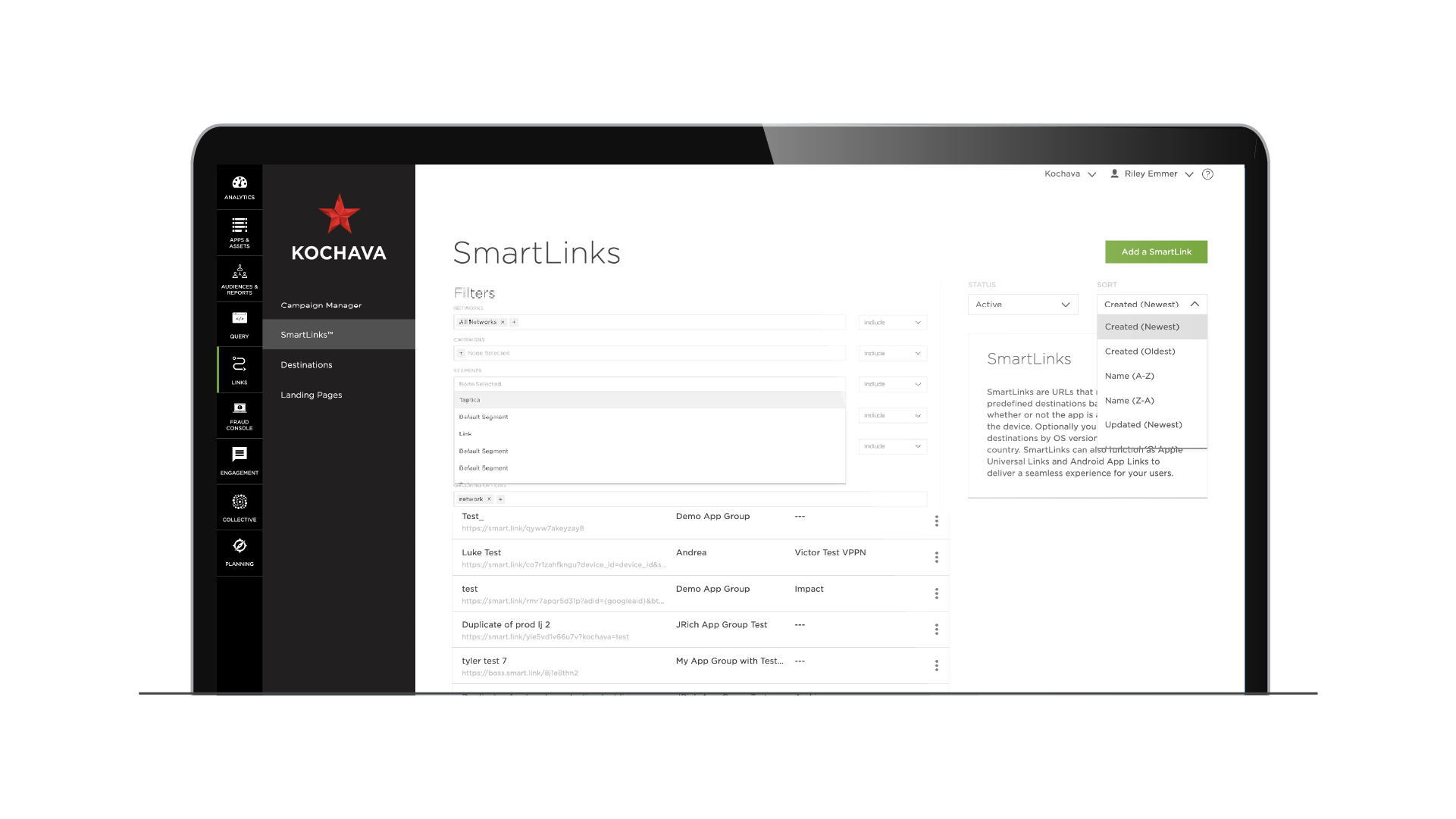 Find your SmartLinks faster
Want to quickly find that SmartLink you just created or updated? Now you can sort your SmartLinks fast by "Updated (Newest)" and "Updated (Oldest)" or "Created (Newest)" and "Created (Oldest)" on the SmartLinks list page.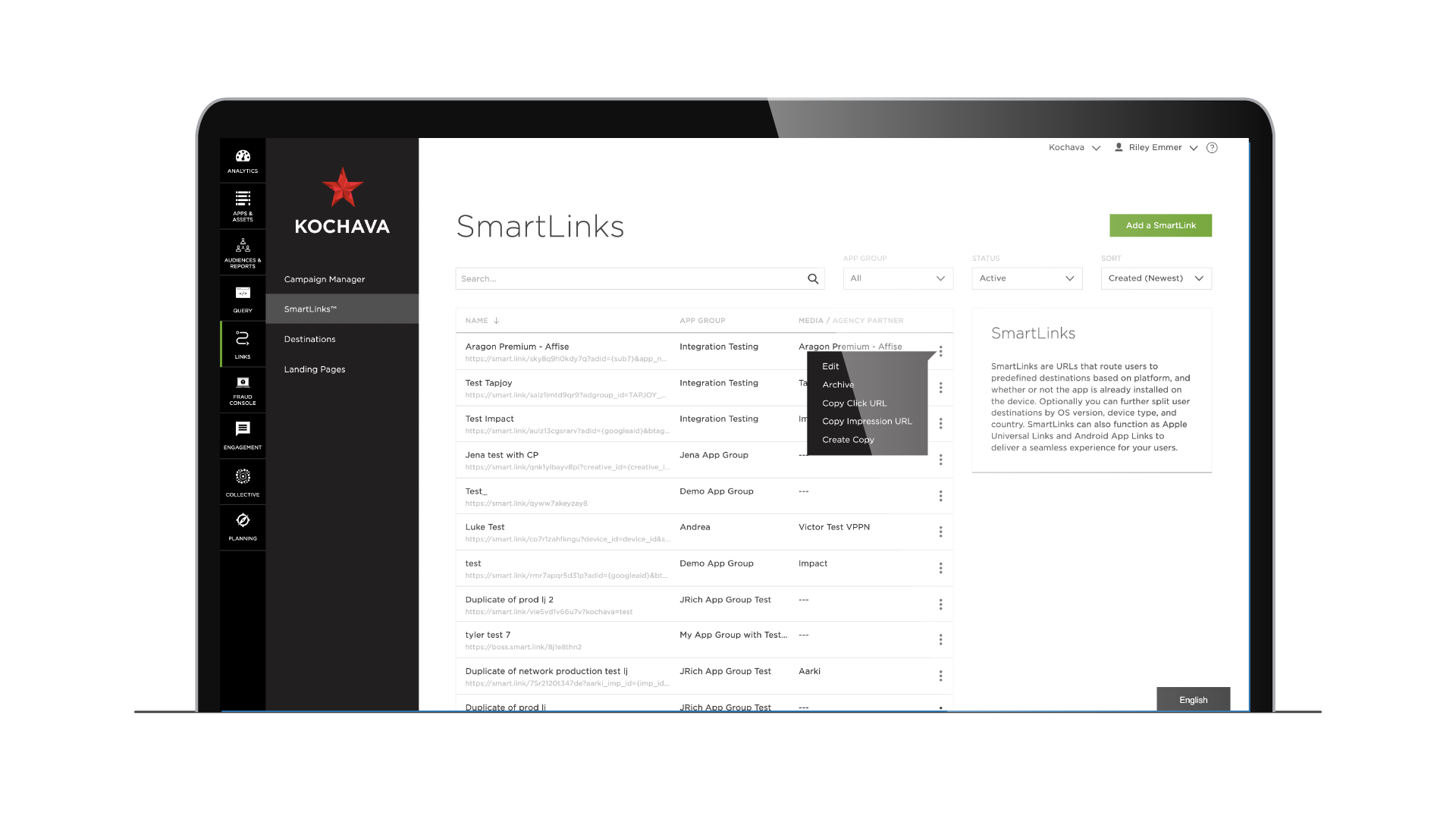 For questions about these latest enhancements, or information about upcoming features, please contact your Client Success Manager or email support@kochava.com. 
For more information about using SmartLinks, visit our support documentation here: