Kochava today announced it has joined Pinterest's Marketing Partners program. Marketers now have the ability to measure Promoted App Pins on Pinterest with Kochava. The partnership is with the network's Marketing Partners program which helps businesses drive even greater efficiency, scale and performance with their Pinterest campaigns. Numerous Kochava clients have already successfully integrated with good results.
The Pinterest integration extends the reach of Kochava integrations amidst the biggest networks including Facebook, Twitter, Amazon, Google and Instagram plus more than 2,400 other networks. With this integration, Kochava clients can:
Thanks to an ever-increasing breadth of integrations, advertisers utilizing Kochava never have to sacrifice or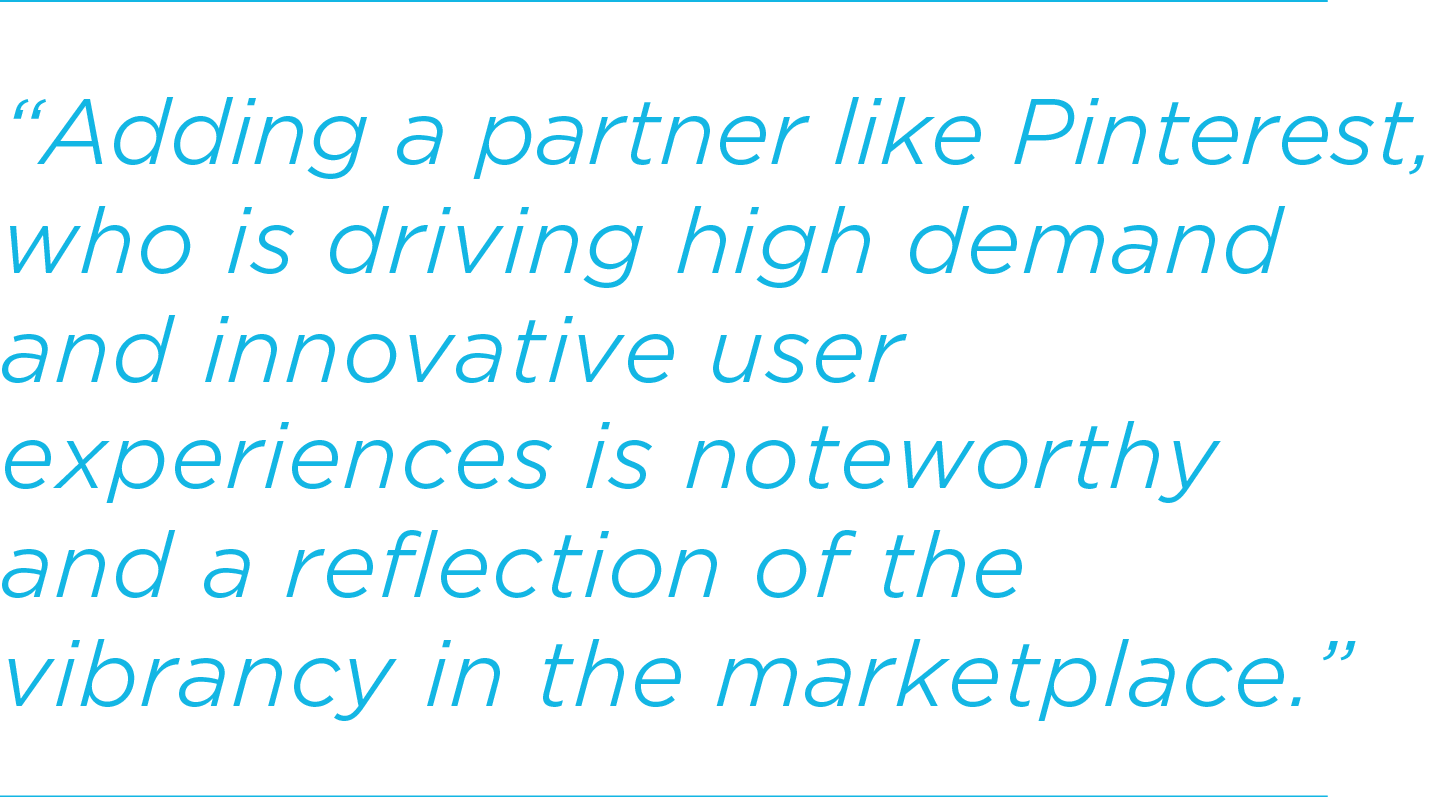 compromise when it comes to measuring campaign performance or attracting highly engaged users.
Kochava clients use Promoted App Pins to download iOS apps directly within the Pin. During and post campaigns, clients can use Kochava tools to measure and validate clicks and installs on their Promoted App Pins as they do with ads on other integrated networks. Although it's still early in the integration to understand network performance, clients welcomed the partnership and have reported seeing promising results.
"Every invitation to join a partner program for measurement, no matter who the partner, represents a level of trust, stewardship and validation of the important role that independent measurement plays in the ecosystem today. Adding a partner like Pinterest, who is driving high demand and innovative user experiences is noteworthy and a reflection of the vibrancy in the marketplace. Kochava serves clients on a global scale who are assimilated across the ecosystem, and we're pleased through this integration to provide yet another seamless path for our clients to access the most exciting platforms in the world today," said Charles Manning, CEO of Kochava.