AI Prompt Coming Soon, Samsung Cloud Gaming ID, TikTok Updates, BlockGraph support and more
Q3 2023 is a wrap, and a lot happened across July-September. In this post, we'll unpack the following product and partnership update highlights:
AI Prompt is COMING SOON
Kochava supports Samsung's new Cloud Gaming ID
TikTok's migration to a self-attributing network is well underway
Support for Snapchat Click ID
Blockgraph for advanced convergent TV measurement
Kochava SDK updates
Kochava Cost and expanding integrations footprint
New and Updated Partner Integrations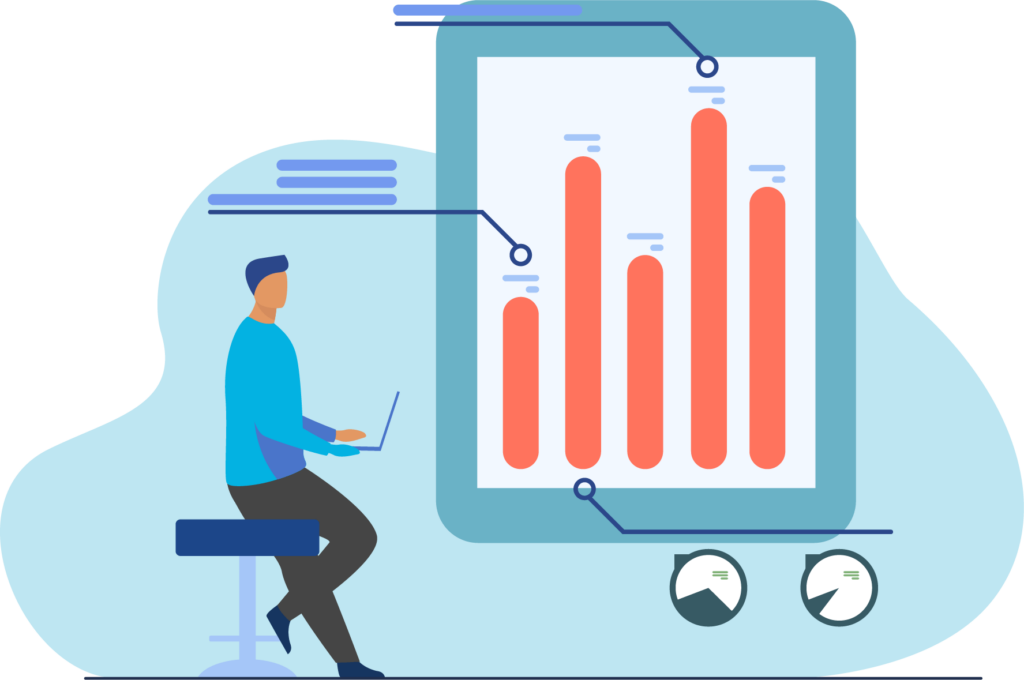 AI Prompt – COMING SOON
For years, Kochava has leveraged AI and machine learning for advanced fraud detection and prevention, predictive churn modeling, and other applications.
Later this month, we will begin alpha testing for an AI Prompt tool with a select group of Kochava clients, followed by a general release. This AI Prompt tool is powered by a secure, enterprise connection to OpenAI and will enable marketers to converse with their universe of first-party data within Kochava, without needing to write or request sophisticated server query language (SQL) scripts to run through the Kochava Query prompter.
Marketers can ask simple questions from their data, and our AI model will craft custom queries that tap into their app installs & events, campaign attribution and performance outcomes, IdentityLink® inputs, and any other data point available across their Kochava account.
The possibilities are endless for how this technology can be utilized for more approachable campaign optimization insights, rapid KPI check-ins, customer segmentation, and beyond. It truly puts the power in the hands of customers to analyze their data in creative or customized ways without requiring an analyst.
Outreach will begin soon with a select group of customers for participation in the alpha test. Stay tuned for exciting updates on the general release to all Kochava Enterprise accounts.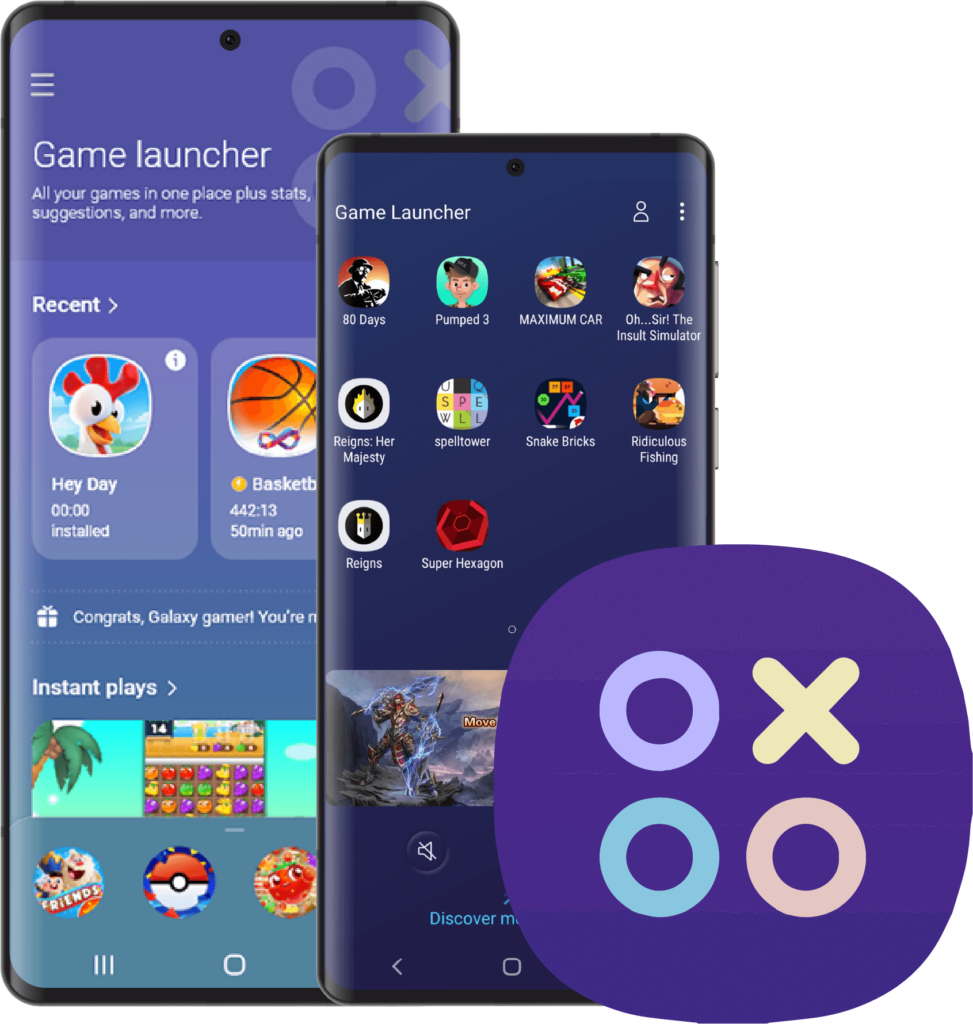 Samsung's new Cloud Gaming ID
Support was rolled out in full for Samsung's new Cloud Gaming ID, enabling Kochava clients to benefit from this new identifier for insights into gamers leveraging the Samsung Game Launcher app. Game Launcher is preloaded on Samsung devices and has over 150M monthly active users and 7B+ monthly page views.
This identifier represents the GAID equivalent of a device, which is streaming remotely from another device. For example, if a user is streaming a game remotely, the ADID would normally originate from the remote machine where the app (and SDK) is running. This means all streaming users would share the same ADID of the remote machine. The new Cloud Gaming ID represents the client device connected to the remote machine, which is gathered by the SDK on the remote machine before making its way to Kochava or another mobile measurement partner. This facilitates new opportunities for attribution to gaming engagement streamed through Samsung's mobile cloud gaming environment.
Minimum Kochava Android SDK version to support this new identifier is 5.2.0.
TikTok's Self-Attributing Network Migration
Per our prior post, many Kochava customers opted in for the auto-migration to TikTok's new self-attributing network (SAN) integration. Whether you were part of the auto-migration, or opted to handle it manually, be on the lookout for communication from your TikTok for Business representative on the next steps.
Here's a timeline that TikTok has shared for what marketers can expect:
September 25, 2023 – New apps that want to be on TikTok's SAN module will be automatically allowlisted (previously they had to be added manually).
November 1, 2023 – Any new apps must use the TikTok SAN integration (previously marketers had a choice between TikTok's legacy or SAN integrations).
December 31, 2023 – All apps should be transitioned to the TikTok SAN integration (this is TikTok's goal; however, it will be evaluated on a case to case basis where necessary).
March 20, 2024 – All apps must be running on the TikTok SAN integration. You can read TikTok's formal guidance here.
If you have questions, please contact your TikTok for Business representative.
Snapchat Updates (Click ID support and upcoming VTA restrictions)
Kochava added support for Snapchat's click ID, which can be passed on deep link events and picked up for deterministic attribution on re-engagement campaigns you're running with Snapchat. If you have questions about the deep link event implementation for any of your apps and whether you're set up to benefit from this update, connect with your Client Success Manager or email support@kochava.com.
Separately, in case you missed it, Snapchat will be restricting view-through attribution (VTA) reporting later this year. See our related post on this matter for more details, and be sure to subscribe to our newsletter to be updated as additional information becomes available.
Kochava SDK updates
The Kochava Web SDK now supports gathering of the VIDA (VIZIO advertising identifier). Unlike Kochava's native, platform-specific SDKs, the Web SDK is designed to operate in a platform-agnostic environment. This means that it's not capable of gathering platform specific data points on its own. However, to compensate for this, the Web SDK does allow for developers to gather platform specific identifiers on their own and then pass them to the SDK for syndication and attribution purposes.
To make use of the Web SDK for app measurement on VIZIO devices and to gather the VIDA when the end user's privacy preferences allow for it, please consult this support documentation.
View all available Kochava SDKs here.
BlockGraph for advanced convergent TV measurement
Kochava updated its Blockgraph implementation to continue providing support for advanced measurement on convergent TV campaigns. In certain cases, both the advertiser and publisher/platform wish to leverage Blockgraph's IDoS (Identity Operating System) to facilitate privacy-first attribution between ad exposure over convergent TV (e.g., MVPDs, programmatic cable operators, etc.) and conversion outcomes on connected TV, mobile apps, and web.
If you're interested in understanding how you can leverage Kochava's Blockgraph partnership on any of your own campaigns, please contact us.
Kochava Cost aggregation updates
The list of media partners integrated for cost measurement with Kochava has grown to include Adikteev, Amazon SAN, TikTok SAN, and Qverse. To browse a complete list of currently supported partners, please refer to this support documentation. You can also view the primary data fields (e.g., campaign, country, creative, site, etc.) that each partner's cost API supports.
If you're not currently measuring your spend through Kochava Cost, connect with your Client Success Manager or email support@kochava.com to request a walk-through tutorial.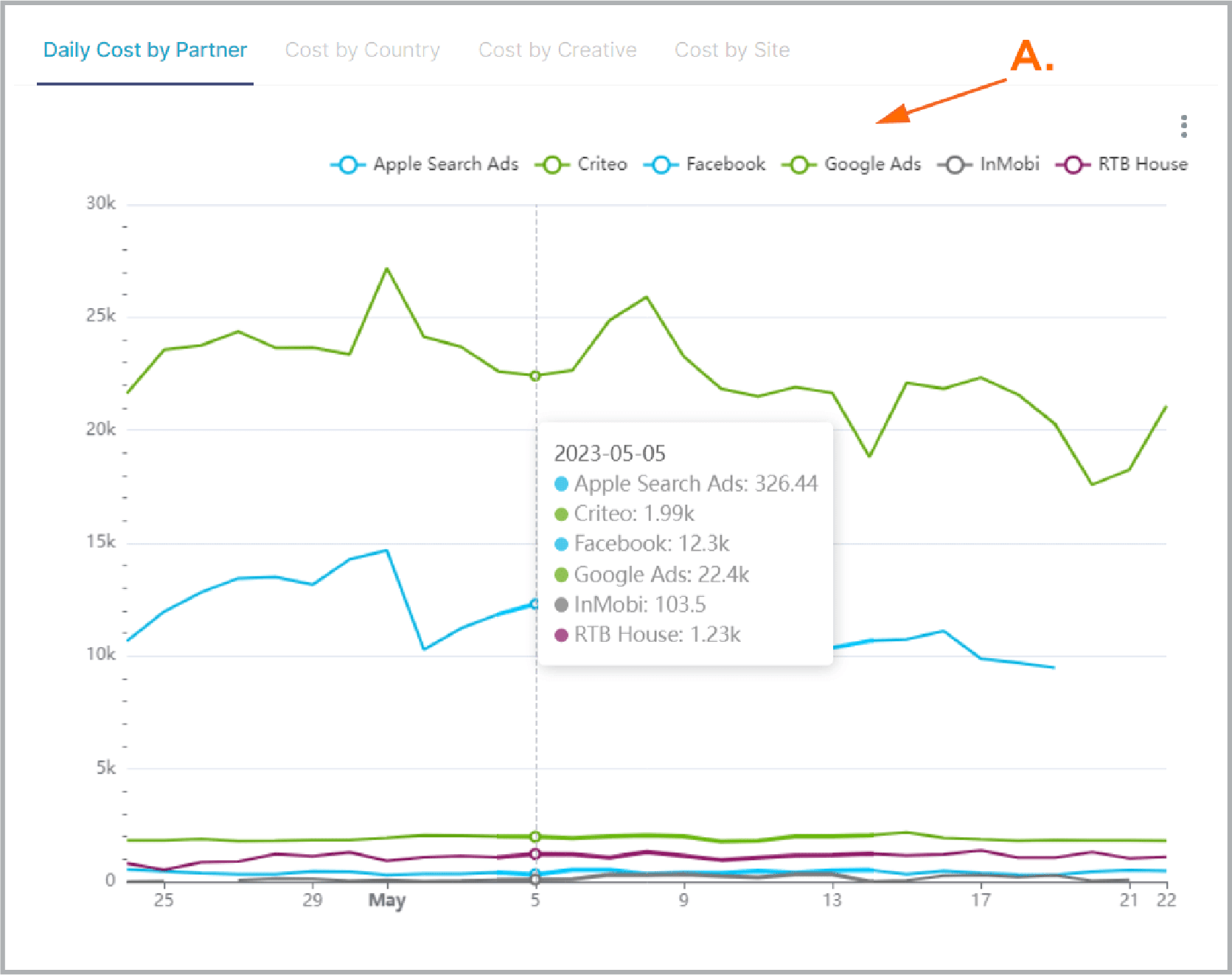 New partners and updated integrations
Below is a list of new partners that recently completed a first-time integration with Kochava, followed by existing partners that made updates to their integrations.
500traffic
Ad2pedia
Adium Media
AdPiece
Adrollmedia
Ads in Action
Adschemistry
Adzbloom Advertising LLP2
Adzpressway
Aititude
APPLEADS LIMITED
Appreachmedia
Appsec Media
Aragma
ATT
Cash Shopy
Clickgency
CRTech
DigitalScoop
DigitalSpire
dooshmedia
Ekonic Ads
EnvisionX Digital
Flexi Mobile Ads
Growth Hackers
iCubesWire DSP
Key2plus Media
LiveTop Media
Livingnet Media
mindmagicmedia aff network
Moboost
NMRDigital
Offers Knife
Paytm
Pixelpulse
Podscribe
PromotionSquad
RAODIGITALMEDIA
RB MEDIA & WEB
ReEngagehub
SHEEPMOB
SkyMobi Corporation
SmartyAds
SOFI MOBI
Spectrum DIgital
Tanay
TCLUB
Topscore Ads
Toyoumobi
TRAFFIC NOMADS
TSpirit Digital
TsungAds
Upraiser LLC
Vedhamedia.com
versemedia
Vidmatic
Wallnut Media
Whatsmore Technologies
Updated Partner Integrations
Adglobi
Adomobi
Applovin
Atlas MMP
Bidease
Bidroid Hub Technologies Pvt Ltd
Change
Claymotion
Clearpier Performance
Digital Adz Hub
ecomobi_int
Flairly
Google Ads
GoogleIndCampaign
HicMobile
IGN
Impact
InMobi DSP
Instal US
Koneo
Koneo2
Maddict
MAGIXENGAGE PVT LTD
martyAds
Memob+
Mintegral
Moca
MOCA Global
MoEngage
MYAPPFREE
Naver performance display ad
Nextdoor Inc.
Paddlwaver
Performance Launchpad
Petal Ads
Peyops
Pixelpulse
Reclame digital media
Resilience Esports
RevX
Smadex
SOFI MOBI
Tappx
TikTok for Business SAN
trafficsource.id
tvScientific
Twitter
Ventes Avenues
Vertoz
Yahoo!