Monitoring user data is essential for every marketer who wants to compete in the mobile ad industry and track their company's growth. Free mobile app analytics tools are already being used by many organizations to increase user engagement and traffic. In this blog, we'll cover all of the essential components of mobile analytics, including how they function, their benefits, and why they're vital for app engagement and success.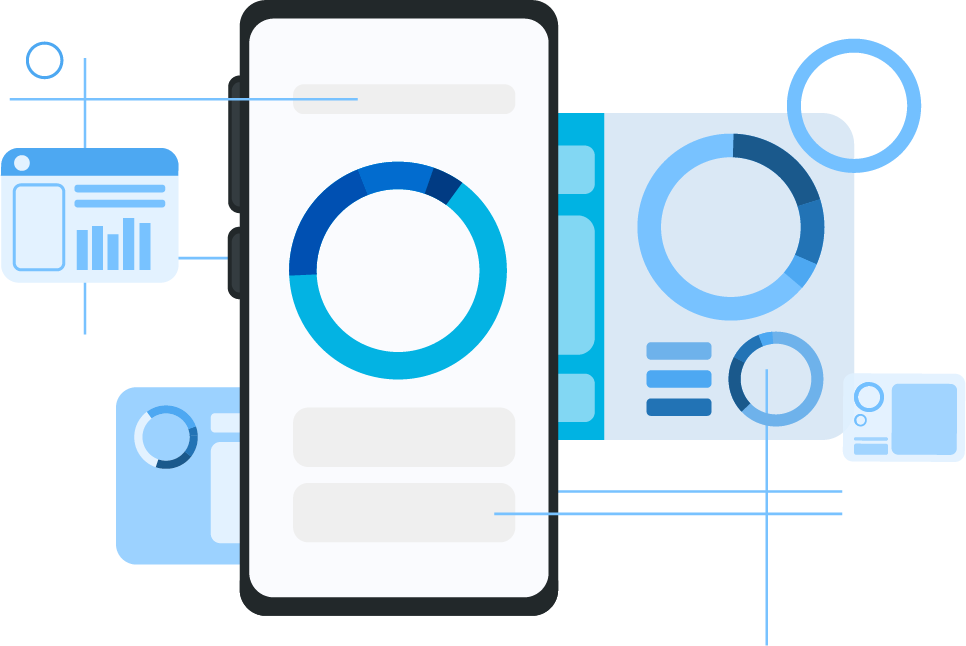 What is mobile application analytics?
Analytics for mobile applications is a data visualization tool that helps you keep track of your app's performance. Using these analytics, you'll be able to better understand your user's, improve your app engagement, and achieve your desired outcomes and business goals. Without this data, you could be swayed by assumptions and end up making poor business decisions.
Mobile app analytics consists of user-generated data. Every click and action taken by a user is turned into statistics like app installs, content  views, in-app purchases and can be split by attributes like geo region, language, age, device type, interests, and the amount of time spent using the app.
For example, if you have a mobile eCommerce app, your metrics would be focused on the abandoned checkout process, user-generated inquiries, and overall revenue numbers.
Why is mobile app analytics a necessity?
It's not a smart idea to keep track of your market presence only by looking at app store ratings and downloads. These metrics and feedback do not capture the full scope of the app experience. 
To get a clear picture of how your app is being used, you need to know how many people have downloaded it and how often they are using it. You need to have a specialized mobile app analytics platform on board to optimize the brand's value and growth. 
Incorporating business-relevant mobile analytics into your software development process will accelerate the application's success. These analytics can help your company make better data-driven decisions.
Benefits of mobile application analytics tracking
Optimize Return On Investment (ROI)
The primary objective of the majority of marketers  is to maximize revenue and return on investment. However, gaining sufficient exposure in the app store is a significant hurdle. This is where app analytics may assist you in developing a robust App Store Optimization (ASO) plan that will finally improve your ranking and ROI.
Provide Customized Solutions
Your brand may better understand client preferences by focusing on the correct app analytics. Customization and sales funnel improvement may be achieved by analyzing user behavior and data in the application. You have the opportunity to provide users with solutions that are tailored precisely to their needs.
Gather Reliable Information
Analyzing mobile apps gives you access to real-time information about what your app users want and need. You'll learn about the most popular features and functions of your app.  Accurately gathering data will help in resolving app issues, scheduling upgrades, and making suitable app improvements.
Enhance Advertising Efforts
If you employ the right app analytics, your marketing team will be able to identify new customers and contribute to product-specific campaign optimizations. Marketing campaigns may target specific groups at the interpersonal level, allowing you to maximize your return on investment.
To provide your clients with enticing services via your app, you must first understand their needs. With mobile app analytics, you'll be able to increase consumer loyalty to its core.