With mobile devices becoming increasingly optimized for gaming, app publishers have revved up the production of gaming apps, many of which are raking in revenue. But how are they doing it? How can gaming apps make money?
The answer: in-app monetization. There are multiple monetization strategies that can be incorporated into your mobile game. Knowing what they are and how they work plays into their effectiveness. Utilizing some or all of these methods while keeping your users in mind can provide lasting revenue for your app.
Paid Games
According to a recent study, the average price for an iOS gaming app is 49 cents, which is a small price to pay for a premium gaming experience. When determining your monetization strategy, consider charging for your app. Paid games tend to provide a better user experience by cutting out distractions. An upfront, one-time price could be attractive to users who would rather not deal with in-app ads or pop-ups. If you choose this strategy, do some research into how much comparable apps are charging to accurately price your game.
Freemium Games
A common method of app monetization provides users with a free basic version of the app. Because the game is free, monetization of the app must come from other sources such as in-app purchases, in-app ads, and/or upgrade options. If the user likes the game, wants more app features and/or wants to remove ads, they can upgrade to a paid version of the app.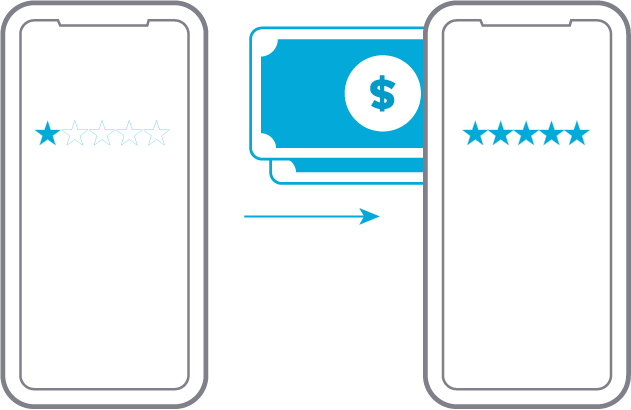 This strategy allows users to try a game before paying for it thus, lowering the barrier to entry and increasing app downloads. For app publishers, it's a win-win. They can make money off both the free and the premium versions.
In-App Purchases (IAP)
In-app purchases (IAP) are a popular way to monetize your gaming app. You can offer users a free game to help increase your userbase, and then hook those users with enticing features they will pay money for. You can attract your users with purchases of:
Additional lives to extend their play
Exclusive or advanced game levels
Coins or tokens to buy in-game tools, weapons, power-ups, etc.
And more
A strategy to encourage in-app purchases is to offer a taste of a purchasable feature or benefit (eg, giving the user an extra life every 24 hours or 10 coins for completing a level). This can accomplish two things:
Engages the player to return to the game every day because they know that their lives have been replenished or they can now use coins to unlock a new level.
Influences the user in becoming more likely to complete IAPs so that they no longer have to wait a period of time before they can use the upgrades to continue playing.
However you approach in-app purchases, it's hard to go wrong. Measure what your users buy most and build promotions and specials around those features.
In-App Ads
In-app ads have been an effective way to keep apps free for users while making money at the same time. In-app ads can come in many formats including:
Banner ads: Banner ads can be displayed at the top or bottom of the screen and only take a small amount of space so that the game can still be played while the ad is displayed. These ads usually have a small "x" that allows the user to clear the ad if clicked and will pop up at different times as the game is played.
Interstitial ads: Interstitial ads are full-screen ads that block out the app's other content for a select number of seconds. These can be a static image or a video and typically require the user to either click on a call to action (CTA) button that appears within the ad or exit out of the ad once the "x" button appears.
Video reward ads: Also called incentivized ads, a video ad can be played by the user in exchange for rewards such as additional lives or coins.
Interactive ads: Interactive ads have the user engage with the content for a certain amount of time. These ads might require the user to play a small portion of the game (eg, shoot a ball in a hoop, launch an item, find the missing puzzle piece) in order for the user to click a CTA or exit out of the ad.
Intrinsic ads: Intrinsic ads are a newer and increasingly popular form of in-app advertising. These ads appear in real time within the game's environment (eg, billboards on a street, signage on a building, or any other surface within a game). As the user plays the game, the ad appears without interruption.

"Developers need to prioritize minimizing the disruption of the player's experience. Our intrinsic, in-game advertising allows developers to drive more revenue, while protecting the integrity of gameplay."

Cary Tilds

Chief Strategy & Operations Officer, Frameplay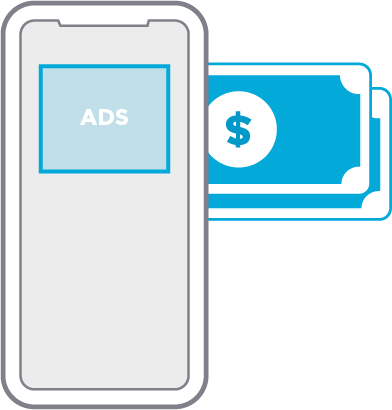 As a marketer, you can decide how you incorporate ads into your app. Start by choosing an ad monetization partner to work with such as ironSource, AdColony, Frameplay, Facebook Audience Network, AppLovin MAX, etc. If you work with multiple partners, a mediation partner can then determine where and when in your app you want to allow ads to be served but being cautious not to oversaturate your user's gaming experience with ads. The total revenue gained from in-app ads is based on the type of ad(s) displayed, the number of ads served, and the amount of clicks and conversions attributed to the ad.
Subscriptions
While the subscription-based model is nothing new, especially with video/entertainment apps, implementing subscriptions into gaming apps is a growing trend. New user privacy challenges that impact ad targeting (Apple's AppTrackingTransparency [ATT] framework) have acted as a catalyst for this. With the subscription model, the user can download the game and start a free trial with the ability to play the full version of the app for a set period of time. Once the trial is up (eg, 7 days or one month), the user can subscribe to the full game and all of its features. The user will then be charged on a monthly/yearly basis for the game.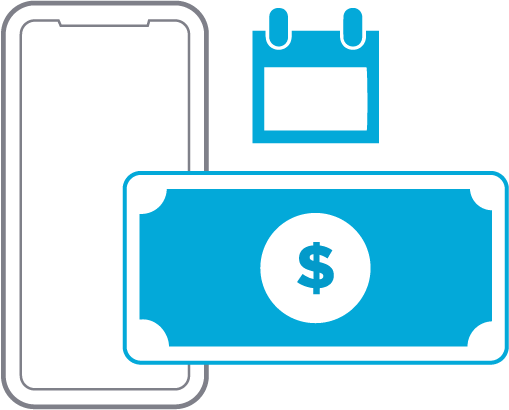 Learn more about how Kochava can help track and measure your subscribers here.
Mixed Methods
While each of these methods is effective individually, implementing a combination of these strategies can further strengthen your monetization plan and attract a much larger userbase. At the same time, you don't want to overwhelm your users with too many distractions. Users download your app to play a game, not to be inundated with ads, pop-ups, and calls-to-action. Determine which methods work best together to achieve your monetization goals while providing your users with a game that they want to keep playing over and over again.
Measuring Your App Monetization Ads
Once you have established and implemented your app monetization ads strategy, it's time to measure your efforts. An important key performance indicator (KPI) to evaluate is the average revenue per user (ARPU) which is the average revenue generated by each user of your app. ARPU is helpful in determining your return on investment (ROI) and your user's lifetime value (LTV) as well as evaluating your pricing structure.
With the help of a mobile measurement partner (MMP) like Kochava, you can view measurement and attribution data within a single platform. Being able to gather your app data in one place will help you understand the channels, partners, and devices that brought your users into your app and will make it easier to determine which efforts bring in the highest value users so that you can focus on them in the future.
Conclusion
Every app is different and each app monetization ads strategy should be different too. Choose a method (or a combination) and see how they perform within your app. From there, you can tweak and alter your strategy to best fit the needs of the game and the needs of your users. Keep testing different strategies until you find a good balance between what your users want (playtime) and what you want (revenue).
For more information about how Kochava can help you achieve your app monetization goals, contact us at support@kochava.com or visit our website.