When it comes to user acquisition, advertisers expect to pay networks to drive installs. Email and social campaigns are a great way to drive brand awareness but are rarely treated as a primary driver of installs like paid media campaigns. Even for those brands savvy enough to track their "owned" campaigns next to their paid campaigns, standard attribution rules favor network installs over their channel campaigns. The latest Kochava tools level the playing field. Find out how you can stop paying for installs you're driving.
Level the playing field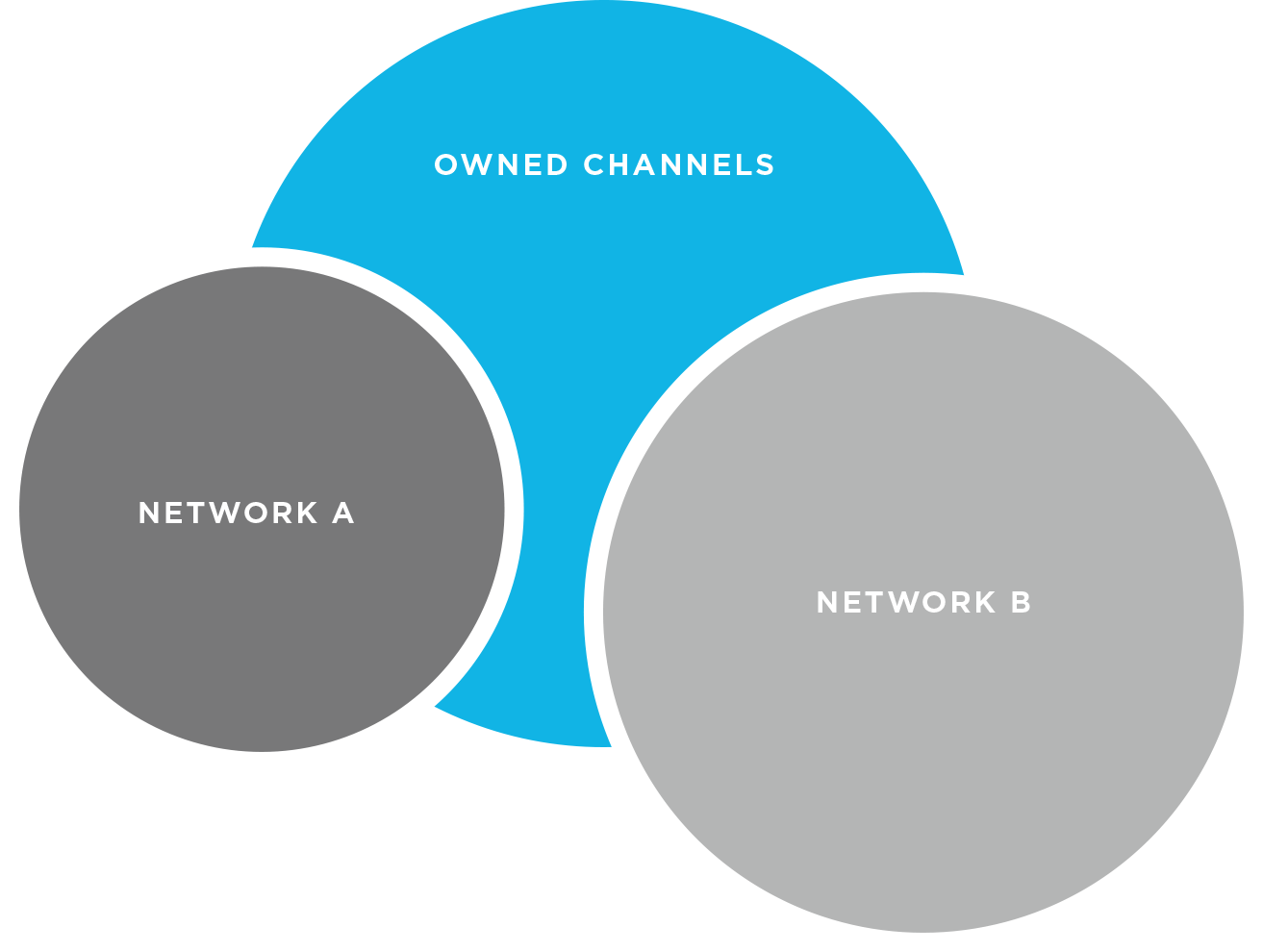 Most paid networks pass a device ID with each click. This provides the highest-integrity match and is prioritized over any probabilistic match, based on the attribution waterfall.
Email, social and mobile web campaign clicks do not include a device ID. They will never win attribution if a device ID click exists.
Kochava Probabilistic Equalizer treats probabilistic and device ID clicks with the same priority and attributes the install to the last click. By enabling Probabilistic Equalizer on your owned campaigns, you ensure that the installs you drive are attributed to you.
Make installing easy for your customers
Email, social and mobile web campaigns are necessarily cross-platform. Putting a different button for each app platform is cumbersome. SmartLink allows you to define the best destination for each customer based on the device they're using.


When you enable Probabilistic Equalizer for your SmartLink campaigns, you have a clear path to attribution for every customer regardless of channel or device.
Increase ROI by decreasing paid media cost
Company A ran paid media on two networks in addition to email and social campaigns and a mobile web banner. They generated 62k installs throughout the campaign and spent more than $200k. Their eCPI for this campaign was $3.75.
They created a What if? Scenario for the same campaign and enabled Probabilistic Equalizer. The change resulted in a 28% increase in attribution to their owned campaigns. The same 62k installs cost only $125k, yielding a $2.02 eCPI. They would have saved approximately $75k and reduced their eCPI by 46%.
The Takeaway
With Probabilistic Equalizer, installs from owned media are prioritized the same as paid installs. You can finally get credit for installs resulting from audiences you've already built. The impact is a lower eCPI, a higher ROI and a more comprehensive view of installs on owned and paid channels.
Kochava is the only platform with the right tools to manage and optimize your return on ad spend. This is one example of an advertiser using Probabilistic Equalizer, SmartLinks and What if? to save money and decrease eCPI.
Start tracking your owned
media campaigns today!
Need some help with implementation?
Of course, you can always reach out to your account manager for assistance.
Below are some helpful links to support documentation.
Create a SmartLink
Enable Probabilistic Equalizer within Tracker Overrides