Extend your audience reach on advanced TV platforms
Let's travel back in time. The year is 1995 and digital marketing is just taking off with the advent of the internet. Only two years prior in 1993, the first click banner went live. Life is good. But companies are still having to open up their chain wallets and pay upfront for their advertisements without knowing how well they'll perform. 
In rolls performance marketing, a form of digital marketing that is driven by results. Payment is based on how users interact with the content or when an action has been performed such as a click, app install, purchase, or other conversion goals. Performance marketing is a cost effective way for advertisers to diversify their audiences while expanding their reach. Life is way better.
Let's travel forward to current times. The year is now 2022 and over-the-top (OTT) and connected TV (CTV) platforms are growing rapidly. Advertisers can market to wide audiences across many screens, but it is still difficult to consistently measure the impact on lower funnel conversion events due to a fragmented ecosystem. However, it's not impossible, and that's a good thing – particularly in these tough economic times where brands want to see more tangible returns on ad spend. Let's see how.
Performance marketing on advanced TV platforms
In recent years advertisers have shifted more and more of their ad dollars away from traditional TV upfronts and towards OTT and CTV platforms. With this shift, addressability and targetability have increased, and the user's journey has changed. In the world of connected devices, marketers can now measure direct correlation between an ad on a smart TV screen and a conversion on another connected device screen. 
Unlike brand campaigns that attempt to drive awareness and interest (high marketing funnel metrics), a performance marketing campaign seeks to directly drive mobile app installs and purchases.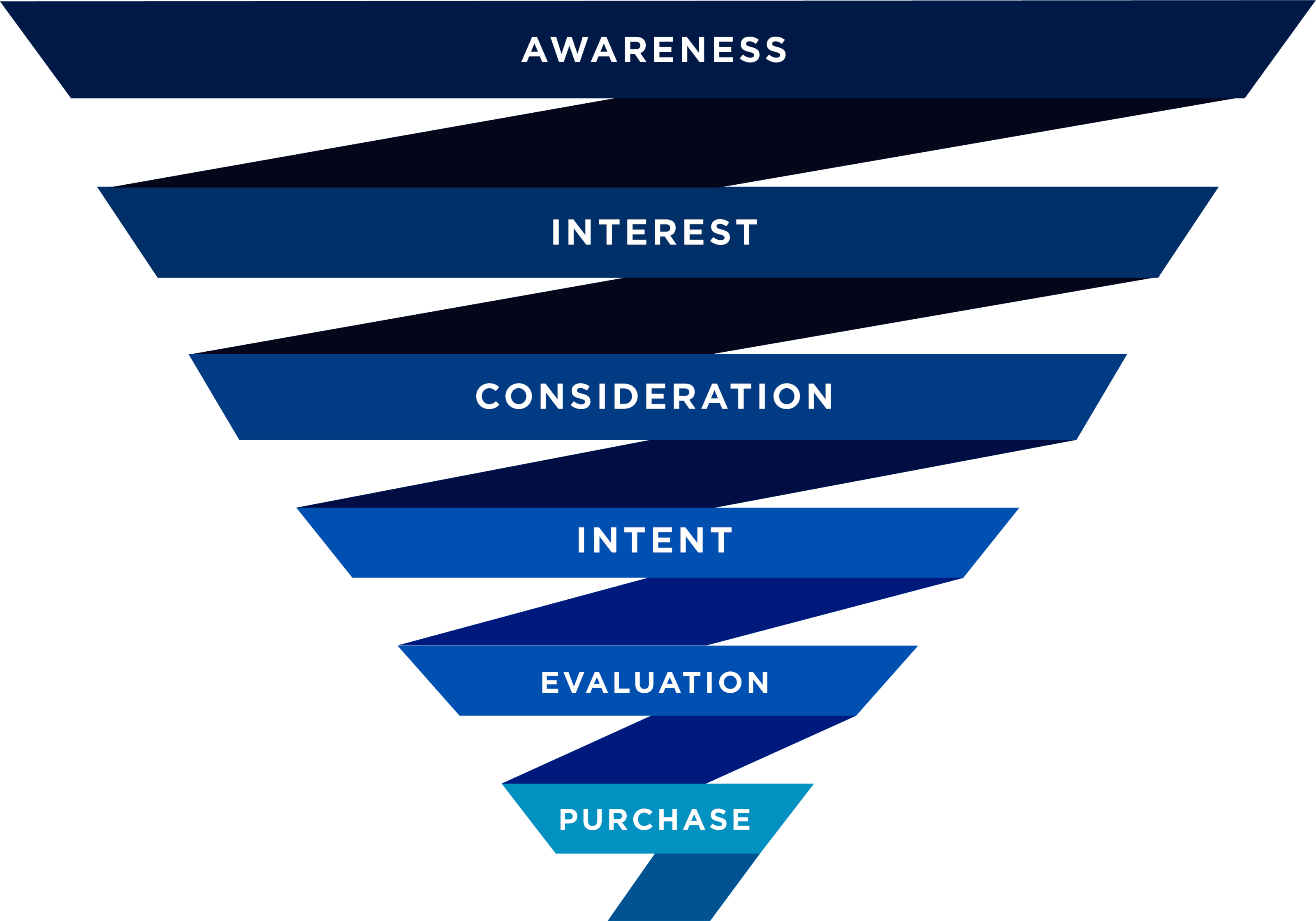 Traditionally, bottom funnel events were often associated with retargeting and paid search efforts; however, OTT and CTV platforms have introduced app-install campaigns and other device/platform specific marketing initiatives. 
While OTT and CTV advertising can absolutely drive top of funnel outcomes, marketers shouldn't overlook this channel's potential for successful performance marketing initiatives. 
When ad budgets are under duress, as they are now, performance marketing offers more direct proof of return – through user acquisition, new subscriptions, and/or direct in-app revenue. The ability to show this direct growth in users or revenue makes it easier for advertisers to commit further spend with confidence.  
How performance marketing works
Performance marketing, like many other marketing strategies, is composed of the marketer who wants to reach a specific audience and the owner of that audience (eg, Roku, Amazon). What differentiates performance marketing from any other type of marketing is that the marketer only pays if a certain action is performed.
As an example, a quick service restaurant (QSR) places an ad on YouTube promoting a new meal deal. They will determine the success of the ad campaign based on how many users install their app and place an order. In this case, their key performance indicator (KPI) will be app installs with app event optimization towards order completions. The marketers will pay for each app install that was driven by that specific campaign.
Getting started with performance marketing
With any marketing campaign, it's beneficial to have a well established strategy to ensure accurate and insightful data collection. Here are three steps you can take to get your campaign up and running.
1. Outline your campaign goals
Start by outlining your campaign goal(s). These goals could include app installs, in-app purchases, or overall impressions. These goals will be the basis to your campaign and keep you focused on what insights you want to glean from the information you collect. After the campaign is complete, you can look back at these goals and see if they were achieved.
2. Define campaign KPIs
From the goals you set, you can define the KPIs that you will base your campaign on. Examples of KPIs include:
Total installs

Total installs withorder complete

Total impressions

Total unique households reached
Remember that whichever KPI you choose will determine how you assess the return on ad spend (ROAS) for the campaign so take time to decide which one will best serve your overall goals, budget, and audience.
3. Implement measurement
A vital step of any marketing campaign is measurement. Without a way to measure your campaign, what was the point of running one? Measuring campaign performance allows marketers to analyze the effectiveness of their campaign, determine what worked and what didn't, and make improvements to future campaigns. 
While OTT and CTV platforms have become major players in the ad space, it's still a relatively new way to advertise. Because of this, each platform approaches measurement and targeting differently with very little standardization within the ecosystem. This fragmentation makes it difficult to gain full funnel insights into campaign results and user interactions.
To solve this problem, utilize a measurement partner that offers a personalized approach for each campaign. A partner like Kochava, can provide full funnel measurement across any channel, device or platform.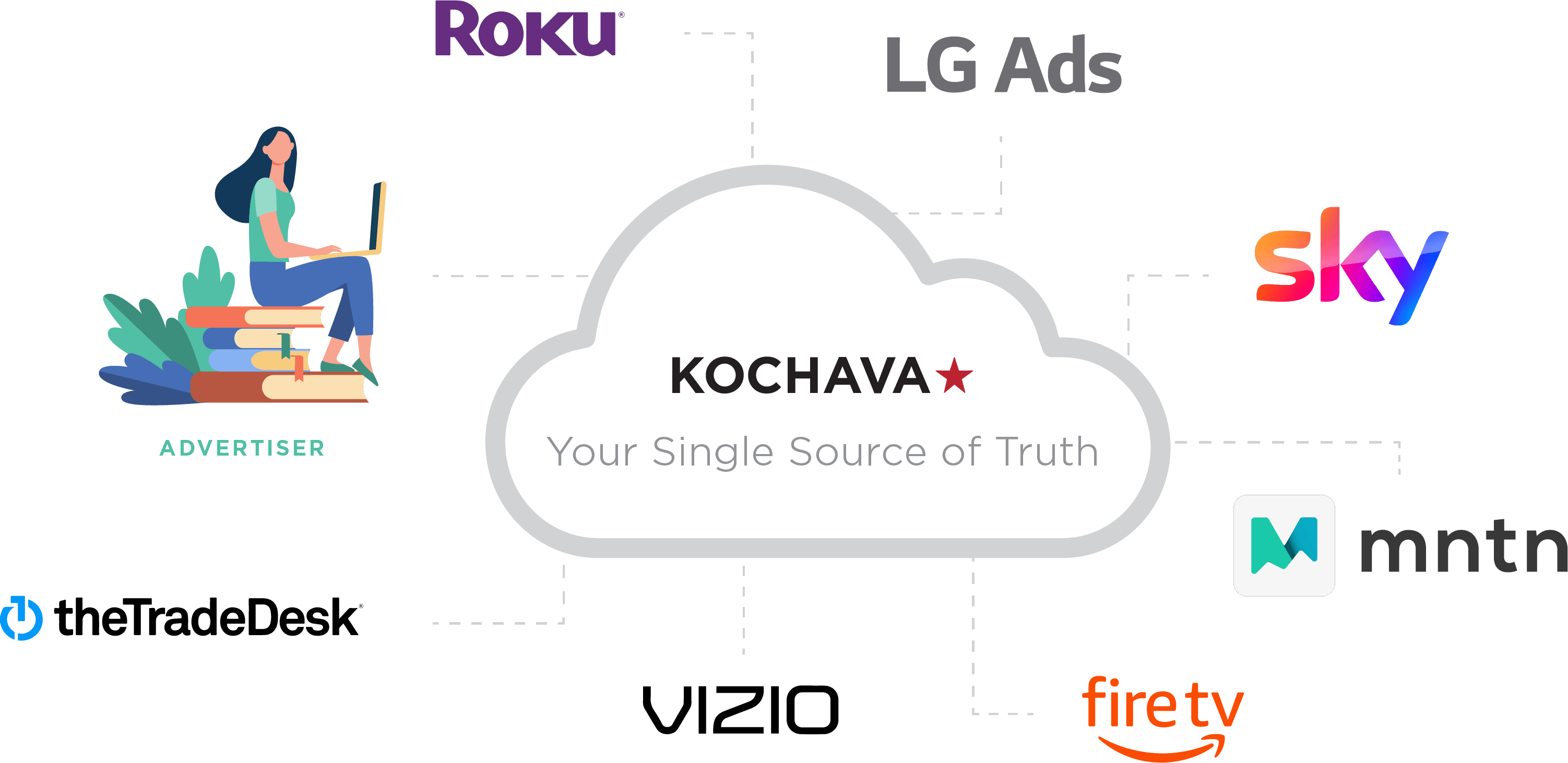 Whether your target KPIs happen on the same screen of the ad (i.e. Roku-to-Roku) or cross-screen (i.e. Roku-to-Mobile), Kochava has a holistic software development kit (SDK) library to support measurement of user engagement across all connected devices (see SDK library here). This enables you to measure user conversions in your app and web properties across mobile, tablet, desktop, connected TV, and even smart home devices. 
Kochava also offers plug-n-play integrations with major platform-direct, publisher-direct, and programmatic players in the OTT and CTV space. Campaigns can be seamlessly activated through these partner integrations with cross-device and cross-platform attribution support for any user conversions measured via our SDK footprint – giving you a holistic picture of performance. 

Performance marketing is a cost efficient way to advertise to your target audiences and isn't limited to traditional mobile social and programmatic channels.  With a partner like Kochava to help connect the dots between conversions on connected devices and your campaigns on OTT and CTV ad platforms, you can drive successful performance marketing techniques on the big screen in homes everywhere. 
Want to learn more? Contact us at support@kochava.com or get started here.