Increase app engagement and connect offline to online
Quick service restaurants (QSRs) are already fast but they can be even faster with the help of quick response (QR) code technology. By incorporating QR codes into your business, you can engage with your customers in multiple ways across many platforms, locations, and mediums.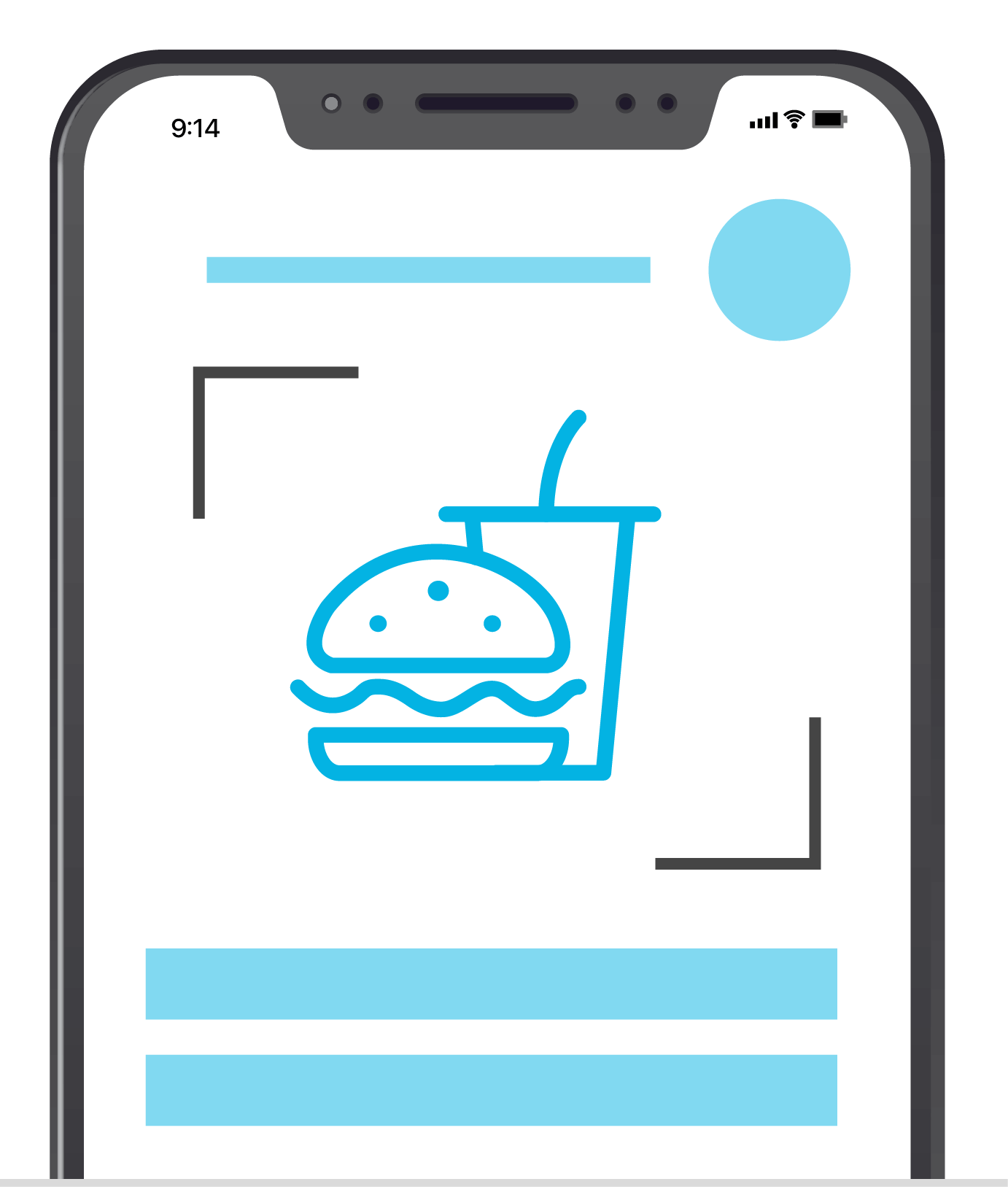 In this blog we will touch on why QR codes are beneficial and how best to use them throughout your business.
Benefits of QR codes for QSRs
Placing QR codes on screens, surfaces, signage, and other applications around your QSR locations will get customers to engage with content no matter where they order from. Below are some reasons why you should incorporate QR codes into your marketing.
Increase app engagement: Placing QR codes on physical locations can lead to more app installs. A customer can scan the code and go immediately to the App Store, Google Play Store, or in-app content, bypassing the extra step(s) of searching for the app. Customers who adopt your mobile app experience tend to become more sticky – meaning longer retention and lifetime value.
Cost effective/Flexible: QR codes are very cost-effective. Turning content from physical to digital allows for more flexibility in updating and changing that content. Instead of reprinting a menu every time an item changes, you can quickly and efficiently change the digital item. This also allows for more varied content including text in other languages and promotions targeted at specific audiences. A single QR code takes up less space and ink than a large poster, flyer or billboard.
Measurable: Measuring QR code scans provides a meaningful engagement metric. Not only do QR codes make it easier for customers to interact with your content, it also shows more direct intent. Measuring QR code scans and resulting app installs, website visits, or other digital interactions improves your understanding of your customers, thus allowing you to optimize your promotions and marketing efforts.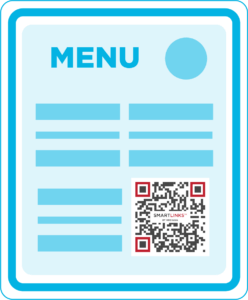 QR codes have replaced menus at many restaurants. QSRs can create codes that take customers directly into their app to make an order.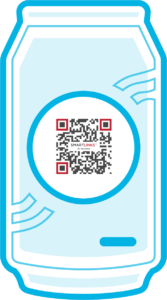 Whether customers eat their food at the restaurant or get it to-go, their order is packaged. This is valuable real estate to display QR codes and other marketing material.
In-store and other signage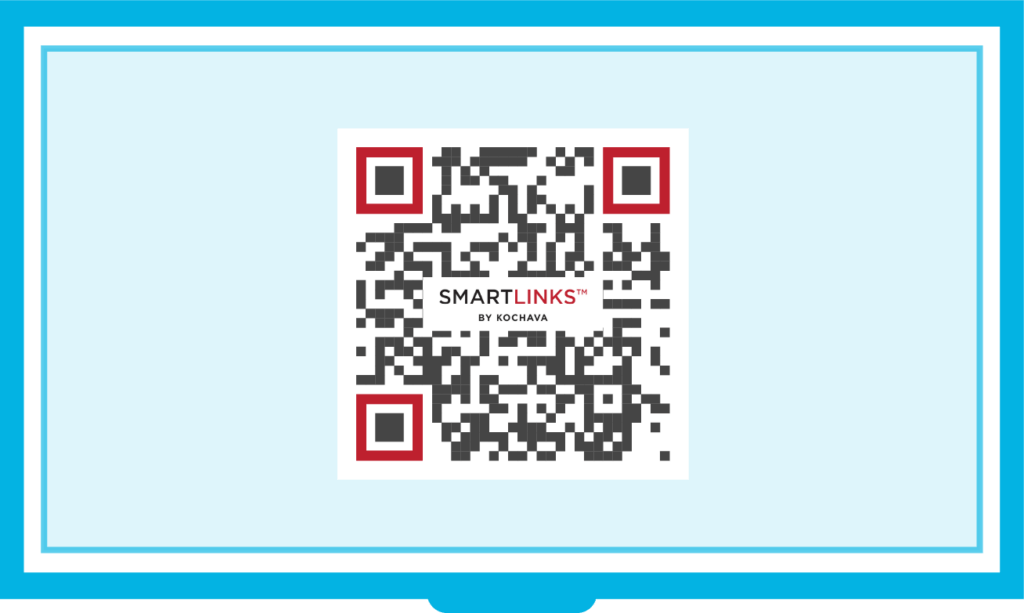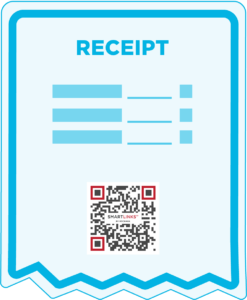 You can place QR codes on signs at your location and at
other locations such as billboards, posters, and other stores to expand your brand reach.
Customers can scan the code printed on their receipt to fill out a
survey or questionnaire about their experience, service and/or food.
What content QR codes can lead to
Not only can QR codes be placed on many different locations, they can also lead to many different forms of content including:
Web page with nutrition facts/ ingredient origin

Redeemable discounts/special offers on web or in app

App Store/Play Store for app download

Digital menus

And more
Try different QR code content and see what receives the most engagement. Be sure to consider the following tips to gain the most out of your QR code marketing strategy.
QSR QR code best practices
Sizing and location: QR codes can go on almost any surface but that surface should be conducive to the QR code and it's scannability. That is, make sure you place your QR code(s) on surfaces that are easy to scan and scale the size of your QR code to fit those areas. For example, If you place a QR code on a drive-thru menu, ensure that the code is large enough to be scanned by someone sitting in a car a few feet away.

Add instructions: Add instructions on how to use the QR code. While QR codes have grown in popularity, not everyone knows how to scan one or how they work. Place a short explanation near the QR code that explains how they work. For example: "Scan the code with your phone to download the app."

App image: Include an image of the app icon. If the user cannot scan the code or would rather search for the app in the App Store or Google Play Store, make it easy for them to find by including a small image of the app, the app name, and the store where the app is available.

Test your QR code: Test your QR code before you put it on a surface and again after it is placed on that surface. You are using QR codes to make it easier for your users to get to the intended content. Make sure it takes them to the right place. It's also a good idea to test the QR code intermittently and whenever you change the link location.

Employ measurement tools: With any marketing initiative, it's important to establish a strategy and utilize tools that will make it easier to measure and analyze the campaign. When placing a QR code, make use of a measurement tool to gain the most insights into your QR code effectiveness.
Employing a tool like Kochava to create and measure your QSR QR code(s) will elevate both your customer experience as well as your marketing goals. Kochava offers an expansive toolbox of solutions to help measure, manage, and analyze QR codes. Choosing Kochava means choosing: 
Friction-free linking: Dynamically deep link users directly into your app, ensuring friction-free journeys to the desired conversion event. Measure every scan in real time to view down-funnel conversions.
Utilize Kochava SmartLinks™ for built-in platform detection. The user's device is auto-recognized, ensuring dynamic routing to the appropriate application or app store for download.
Real-time analytics: Instantly visualize campaign performance and see every scan in real-time across our analytics suite.
If you are looking to expand your QR code marketing beyond your QSR, Kochava can help you incorporate QR codes into TV advertisements, websites, out-of-home (OOH) and digital out-of-home (DOOH) locations and more.
Want to learn more about QR code applications, visit Kochava or contact support at support@kochava.com.