Develop a campaign strategy and check it twice
When it comes to the holiday season, there are two types of customers: those who plan their shopping far in advance and those who procrastinate until the last possible minute. However, when it comes to the holiday season, there should only be one type of marketer: the one who appeals to the planners and the procrastinators.
This blog will get you thinking about some things you should consider to achieve effective holiday marketing campaigns, including:
Establishing campaign measurement

Analyzing past trends

Discovering high-value audiences

Developing engagement strategies
Out-plan your planning customers and start thinking about your holiday marketing now so you can establish a strategy that will perform strong throughout the season.
Establish cross-channel measurement
Did you know mobile shopping is the fastest-growing eCommerce channel? In 2021, it was predicted to increase by 18.8% during the holiday season alone. With so many apps and even more app users engaging with mobile shopping during the holidays, measurement becomes a vital part of any marketing strategy. Without measurement, you cannot look back at your past campaigns for insights into future optimization. Campaign measurement also allows you to enhance current campaigns and plan future ones.
If you're not sure where to start, it could be helpful to work with a mobile measurement partner (MMP) who can consolidate all of your campaign data into one platform for easy analysis and visualization of campaign performance. MMPs can gather information across every touch point (e.g., web, app, television) to give you the most holistic perspective into your advertising initiatives.
Once you have campaign measurement set up, you can move on to your ad strategy with full confidence that your efforts will be tracked.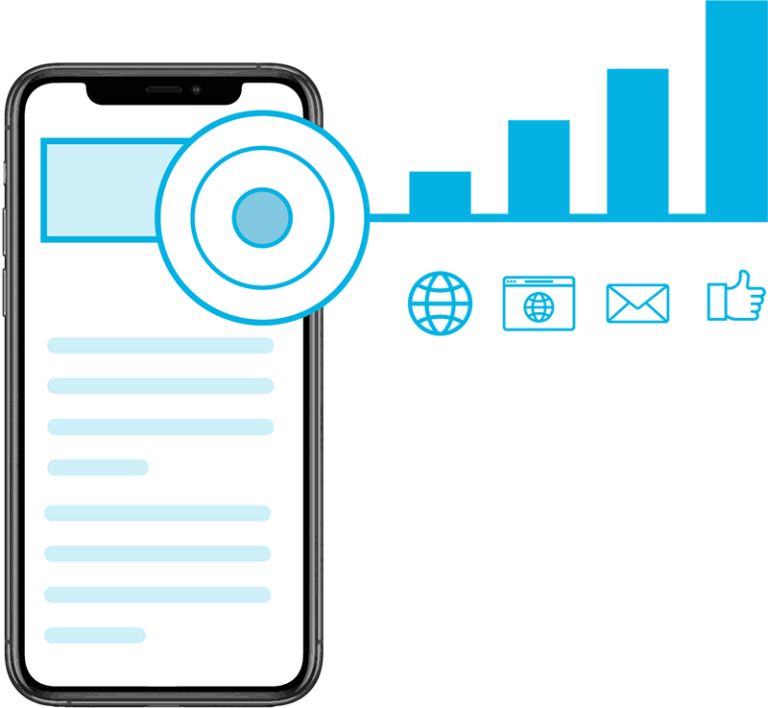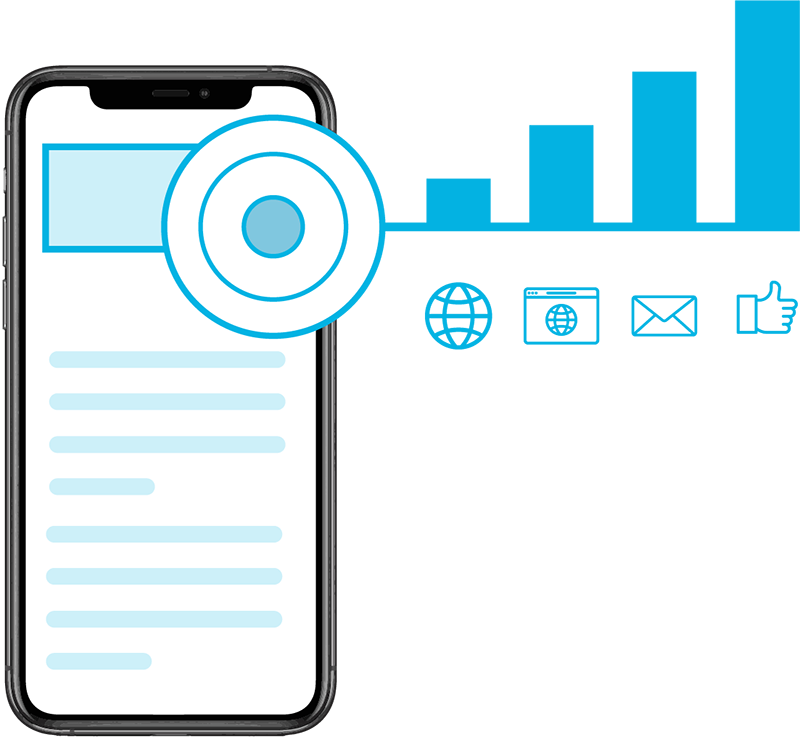 Look at previous holiday marketing campaigns and trends
A lot can be learned from analyzing prior campaigns – taking a look at previous holiday marketing initiatives to see what worked and what didn't. Figure out which strategies made an impact and what areas you should invest more thought into. This can save you time and resources when preparing for future campaigns.
Another area to reflect on is customer information. Has your audience changed in the past year? Are you trying to appeal to a new audience this holiday season? Determining what has changed and what has stayed the same can provide clarity into your campaign messaging, timing, and platforms you run the campaign on.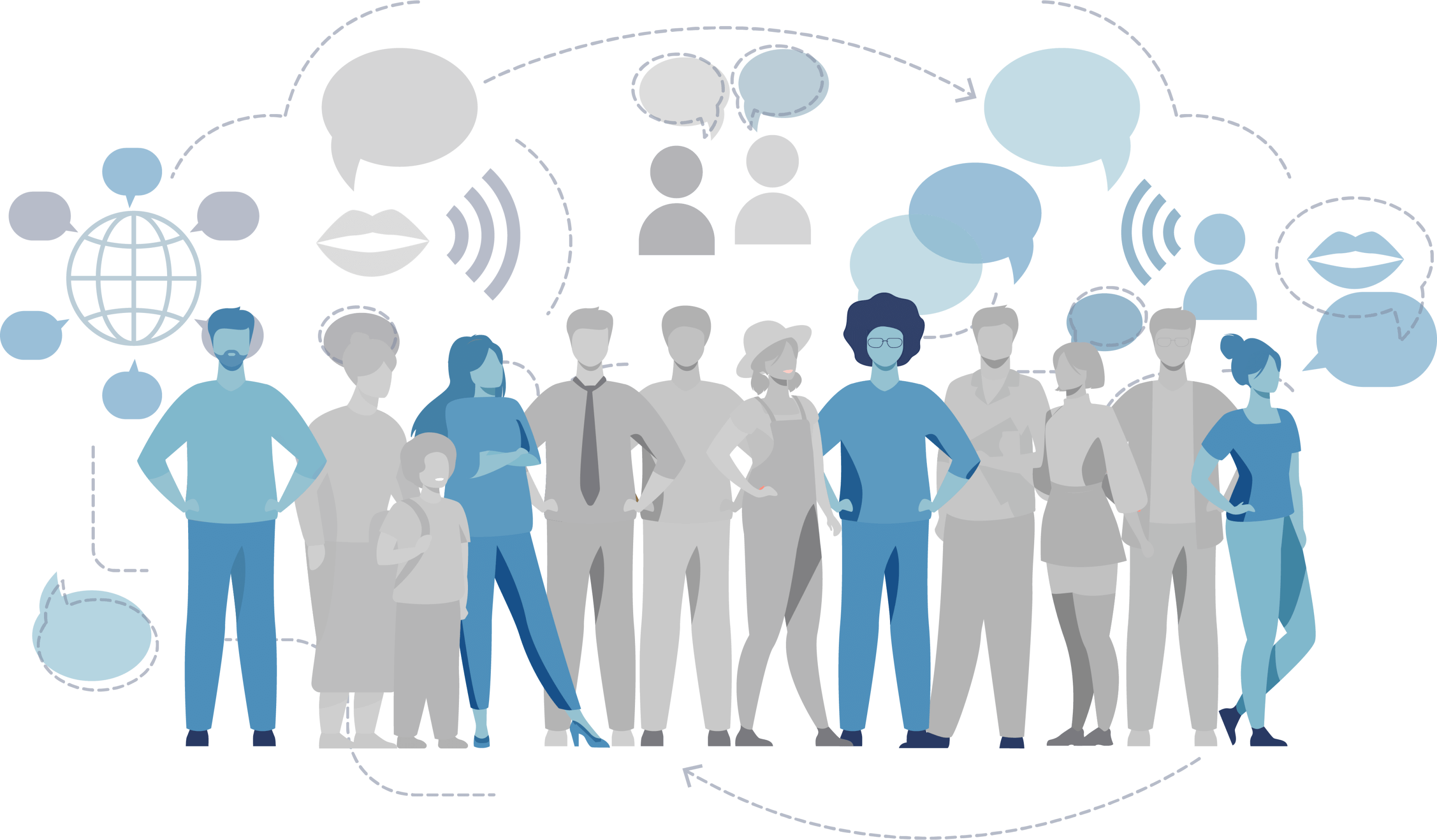 It can also be helpful to look at current trends. Are customers shopping differently this year than they were last year? Have their spending habits changed? Do they have new interests or hobbies? In fact, it's predicted that 21% of consumers are planning to shop more online in 2022 compared to 2021. With this in mind, how might your campaigns differ from last year? 
There is a lot that can influence a campaign's success. Do research into your own campaigns as well as other factors that can play a role in your customers' preferences.
Acquire high-value customers
During the holiday season, there's a large spike in ad impressions, clicks, and conversions, which is great; however, the amount of ad space during the holidays doesn't change. This imbalance causes fierce competition among marketers, resulting in higher advertising costs. Make sure your ad spend isn't going to waste by optimizing your lookback windows and understanding your users journey to acquire high-value customers.
Optimize your lookback window
A lookback window, also known as an attribution window, defines how far back, from the time of engagement (e.g., downloads, app installs, purchases) to consider clicks and impressions for attribution. Configuring your lookback windows to their most optimal setting will help you increase campaign efficiency before your campaign reaches a diminishing return. They can also help you acquire high-value customers by only performing attribution on customers with the highest intent.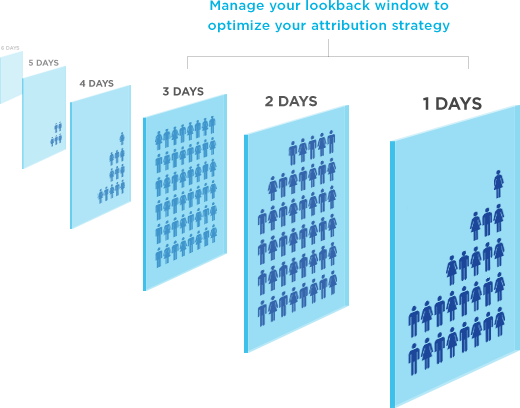 An MMP can help you optimize your lookback windows so that credit is given to conversions only driven by your campaign. With this data you can determine what audiences to target without wasting time and money on customers who won't engage with your brand.
Explore your customer's journey
Once you have optimized your lookback windows, you will start to gather accurate data that you can trust. With this data you can explore quality user journeys. Figure out how your customers move through your app, website, or store, how they interact with the content, where they might drop off, and what, if anything, gets them back to make a purchase.

When you have a good understanding of your customers' behaviors, you can decide what audiences you want to target and optimize your marketing for that specific audience. For example, if you have Gen Z (ages between 18 – 23) or Millennials (ages between 23 – 38) as your target audience you might want to consider putting more ad spend into social channels and influencer marketing. 
The higher the quality of your data, the higher the quality of your customers and the better you know what platforms, channels, and techniques drive customer acquisition and higher lifetime value (LTV). You can now define and target quality audiences that won't waste your ad spend.
Practice modern engagement strategies
Now that you have quality audiences, you can find creative ways to engage with them. In recent years, though, economic uncertainties have altered the way customers engage with brands. Now more than ever, young consumers are looking for relationships with brands before making a purchase. In fact, 57% of Gen Z consumers are less loyal to brands now than before the COVID 19-pandemic.
This trend will require marketers to focus more on brand loyalty and customer engagement to drive revenue. It's less about selling a product and more about the relationship between the brand and the consumer. That being said, many businesses don't have extra money in their budgets to inflate their engagement initiatives. So, how can you engage your customers without spending more money? 
Focus on the key moments in the user's journey and make them better by:
Practicing transparency

Demonstrate empathy

Personalize offerings
These are just a few examples of what customers today find important. As a marketer, how can you show your customer that you truly care about them?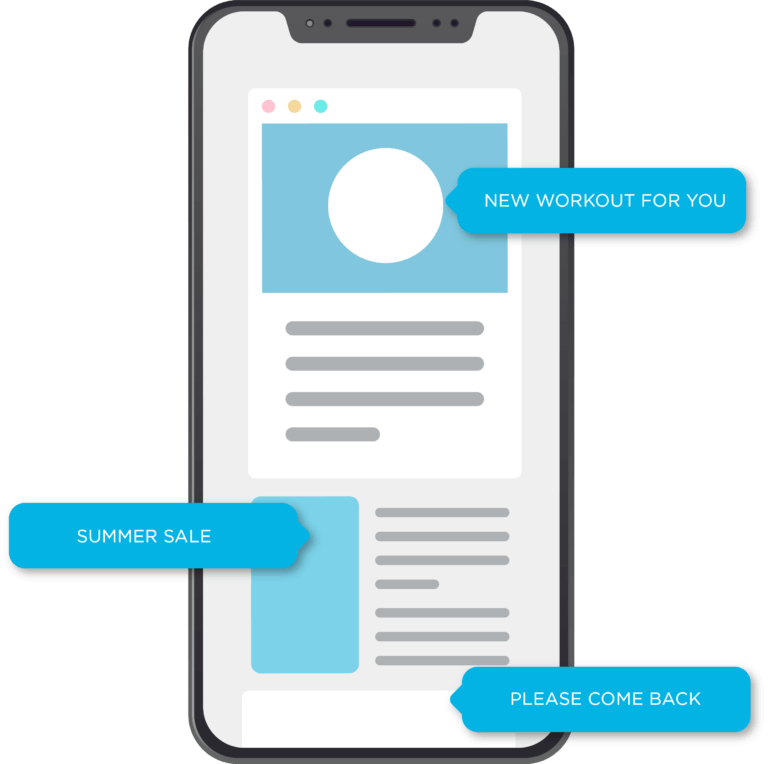 Build a strategy that works for your brand
It's helpful to see what other companies are doing with their holiday marketing campaigns and potentially incorporate their techniques into your strategy. Remember, though, that your product is unique and, as such, it requires a unique approach. What works for one company may not work for another. 
While many companies increase ad spend over the holiday season, it doesn't mean your brand needs to. It might not make sense for your company to spend more on advertising at this time. In fact, the post-holiday season might be a more lucrative time to promote your product or service.
For example, a debt-management company spends little to nothing on advertising before the holiday season and instead, pushes all of their budget on advertising right after the holidays. Why is this? They have found that their audiences are more likely to use their app after the holiday season when they are trying to find ways to pay off their credit cards. Instead of wasting their budget on pricey holiday ad space, this loan company can push more money after the holiday season and appeal to those who are hoping to financially recover.
This is just one example of going against the holiday demand curve. If you're in the fitness industry, maybe you wait until the beginning of the new year to promote gym memberships, workout equipment, or class deals. During the holidays, people can get very busy and might not have time to get fit. However, when the new year comes around, there's a big motivation for people to work on their health.
Before you push a lot of money into your holiday marketing, determine if this time of year is the best time for you to promote your brand. Test what works for you and maybe that's reserving your ad spend for a different season.
Holiday marketing with Kochava
Kochava is your MMP for all things holiday marketing. By utilizing Kochava, you can cross all of the above steps off your list.
Establish an omni-channel measurement strategy – measure every touch point your customers are interacting with. From owned and paid media to advanced devices and platforms, Kochava can gather insights into all of your advertising channels.

Take a look back at previous holiday marketing campaigns – Kochava makes it possible to import historical attribution and user engagement data into the platform. You can also store your data long-term and pull it whenever you need so you don't have to pay to re-acquire existing customers. 

Acquire high-value customers – with Kochava audience activation, you can identify top performing customers to create lookalike modeling and group lapsed customers for reengagement to find new customers who will provide you with the most value.

Practice modern engagement strategies – Kochava allows you to identify existing high-value customers and trigger targeted campaigns when they start to lag.

Build a strategy that works for your brand –  Kochava makes it easy to alter, update, or change campaigns if needed. The flexibility of the platform allows for marketers to make quick decisions based on campaign performance and measure the data to reflect those changes.
These are just a few ways Kochava can help you in your marketing journey during the holidays and beyond.
Post-holiday marketing can be just as important as pre-holiday marketing. Keep your measurement and marketing strategies going all year long so you have rich data to analyze and optimize for next year. 
Get started with Kochava. Contact us or email support@kochava.com. Happy marketing!