Last week at the 2017 Kochava Mobile Summit, Kochava pulled the covers off a host of new features that comprise the first Unified Audience Platform (UAP). The platform is a comprehensive and configurable suite of tools that gives marketers everything they need to plan, target, activate, measure and optimize their audience and user acquisition activities, all through a single lightweight SDK.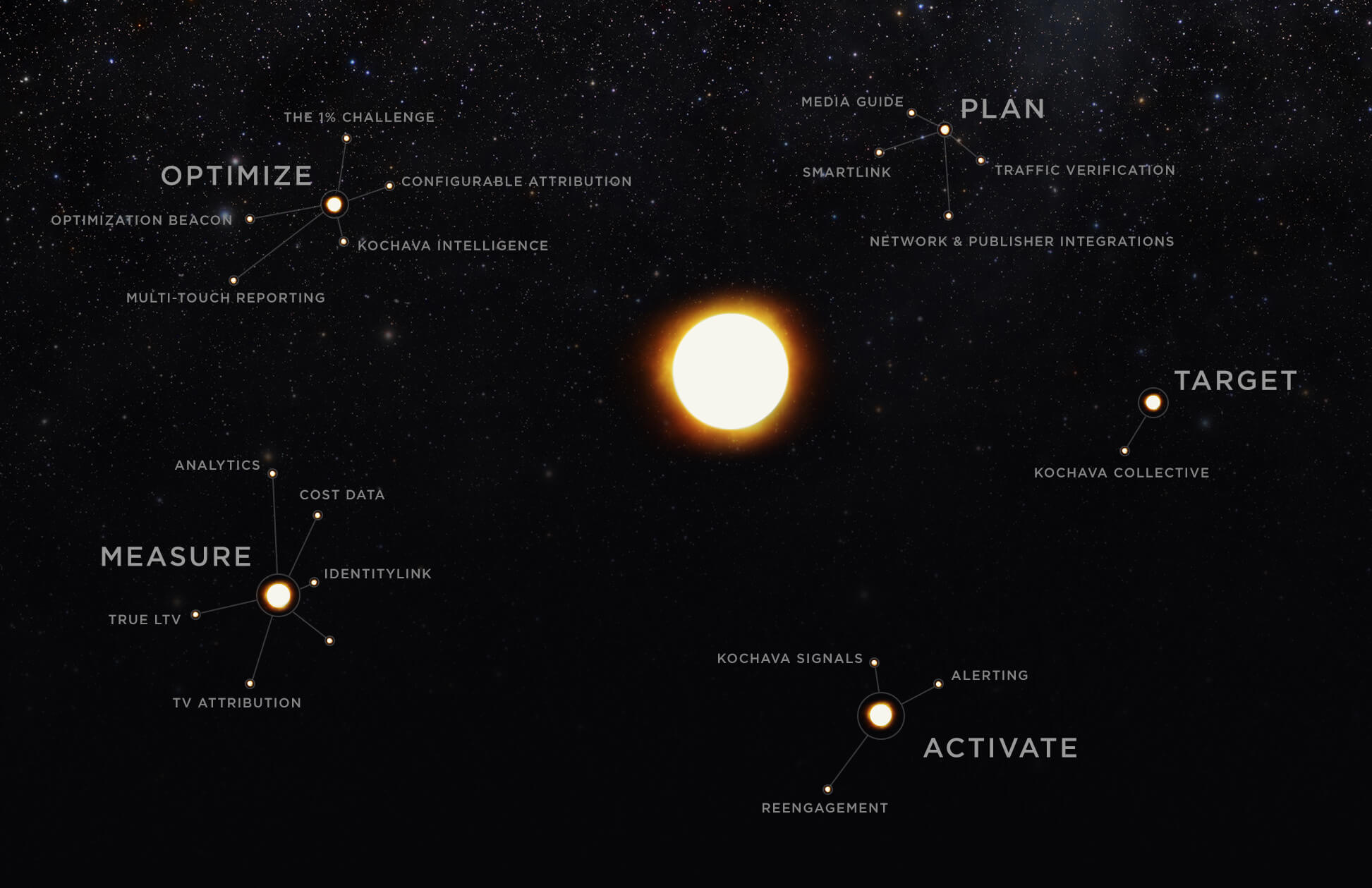 It is the first unified toolset available to marketers in the app industry that eliminates the inefficiencies, stability concerns and complexity of employing disparate companies and multiple SDKs for the various tools necessary to execute and manage campaigns, including precise analysis of ad spend and engagement. Kochava brings the right tools into one dashboard with a single SDK.
Kochava is much more than a measurement and attribution company—we're your Unified Audience Platform—a real-time, data syndication provider with all the right tools to be the only SDK you need. Contact your account manager for more information, or request a demo to learn more.